In association with Hewett Recruitment
Chamber Business Expo
10 March 2022 | 9.30am-2.30pm
Three Counties Showground, Malvern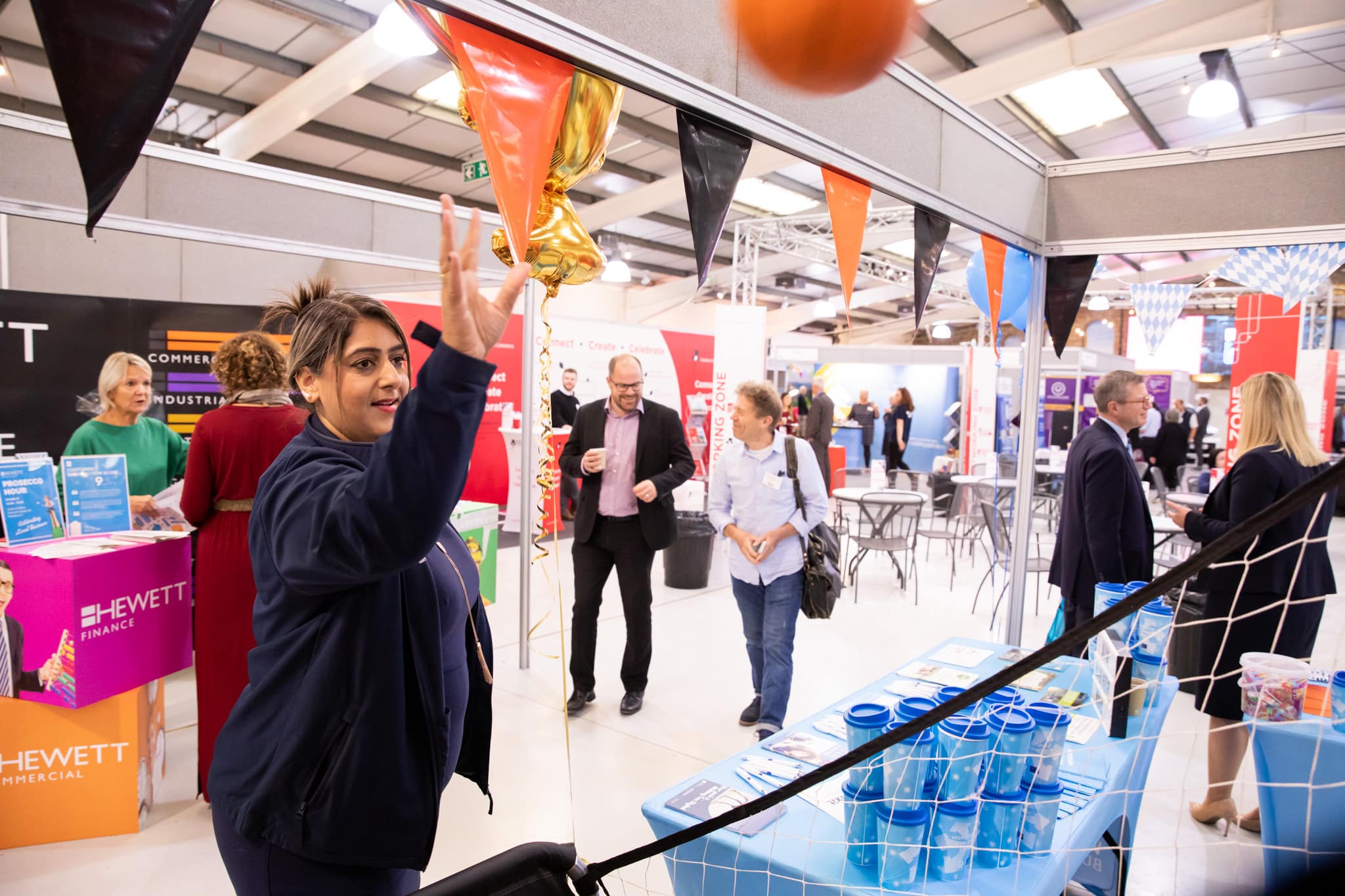 Make business contacts
The popular Chamber Business Expo returns in its physical format on 10 March 2022 at the Three Counties Showground, Malvern.
Our businesses and our lives may have changed during the pandemic, but with any challenge, comes opportunities, fresh ideas, and welcomed change. Herefordshire & Worcestershire businesses are adaptable, resilient and above all, innovative.
We can't wait to see what you and your fellow businesses have created through this period and will be by your side to celebrate this success with you in 2022 at the Chamber Business Expo!
If you have any questions please contact the Events Team by emailing events@hwchamber.co.uk or call 01905 673600.
Want to Exhibit?
Download a booking form for March 2022.
The Business Expo is a great chance to:
Network with business professionals
Increase your product and service profile
Make new business contacts
Visiting the Business Expo
With over 120+ exhibitors from lots of business sectors, a dedicated Networking Zone, with free tea and coffee kindly supplied by Edgars Water – don't miss the chance to raise your profile with others in the Herefordshire & Worcestershire business community. This is the go-to event for anyone starting or growing a business as well as for business professionals looking to improve skills and develop key relationships through networking.
Exhibiting at the Business Expo
The Chamber Business Expo returns on Thursday 10 March for the 13th year, with typically over 800+ delegates, and 120+ exhibitors, this is the largest business expo in the two counties.
95% of Exhibitors met new contacts on the day & 84% of them expect to do business with those contacts in the near future, with an expected sales range between £500-£20,000
For more information about our Membership packages
Get in touch with our membership team