Economic Research and Reports
The Chamber are continuously conducting local research in order to gauge Members' experiences of fundamental business issues, this can range from local infrastructure developments to concerns of national pertinence. This qualitative and quantitative research is then analysed via a plethora of reports created by our team of experts. These reports identify the critical issues our businesses are currently facing and the actions your local Chamber are going to take, in order to support your business in overcoming those barriers to growth.
Quarterly Economic Reports
The Quarterly Economic Survey (QES) is the largest private sector independent business survey of its kind in the UK, with a history of data and trends spanning over 30 years. The survey looks at a wide range of issues including UK sales and orders, export sales and orders, employment prospects, investment, recruitment difficulties, cash flow, confidence and price pressures.
Local results are fed into the British Chambers of Commerce (BCC) to formulate national economic indicators per quarter. As the largest satisitcal private buisness survey, it is used by key organisations such as the Treasury, the Bank of England, the Office of Budget Responsibility and the IMF.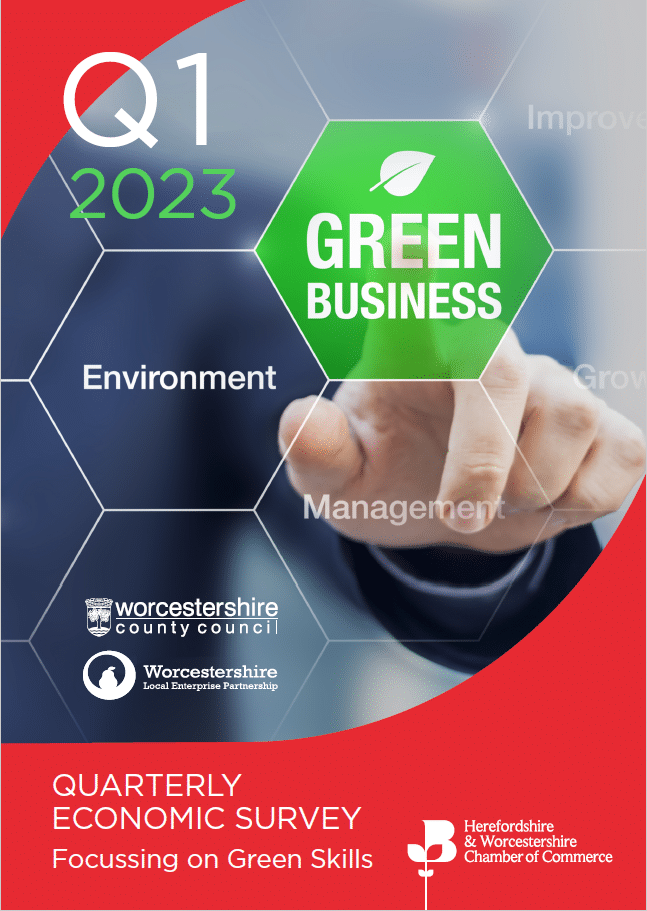 In partnership with Worcestershire County Council and Worcestershire Local Enterprise Partnership
Annually the Quarterly Economic Survey is also used to identify the challenges, barriers and opportunities Member businesses face. This is the evidence base the Chamber use to formulate the Business Manifesto, a document which outlines our policy position and the key prioritises members have highlighted for us to focus on for the forth coming year.
 Download your copy below to read more about these issues and how the Chamber is supporting.
To support businesses who are looking to recruit and retain staff, the Chamber produce an annual Salary & Benefits Report, in partnership with Hewett Recruitment. This report allows businesses to benchmark the salaries and benefits packages they offer. Download your copy of the report below.
Quarterly Economic Survey (QES) Sponsorship
Align your brand with a report which will be used to engage with MPs, key stakeholders and the wider business community. Position your brand with the most up-to-date thought leadership in the two counties.