Introducing our NEW Member events calendar
Hosting your own event or webinar? Need help promoting the event to give numbers a boost?
Utilise our brand new Member events calendar to promote your upcoming events and webinars, free of charge! If you're a Chamber Member, simply login to your members area and submit your event here:
Advertising Opportunity
Give your event an extra push by taking advantage of one of our four advertising spaces. These priority spaces will remain a feature at the top of the page, ensuring your advert is seen by all page visitors.
Advertising space for x2 weeks (Member): £99 + VAT
Advertising space for x2 weeks (Non-member): £150 + VAT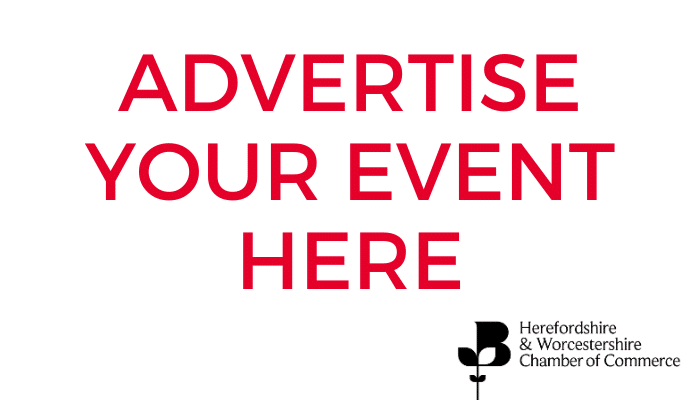 Have Your Event Title Here
£99 for Members and £150 for Non-members
Event Information
Give your event an extra push by taking advantage of one of our four advertising spaces. These priority spaces will remain a feature at the top of the page, ensuring your advert is seen by all page visitors.
Advertising space for x2 weeks (Member): £99 + VAT
Advertising space for x2 weeks (Non-member): £150 + VAT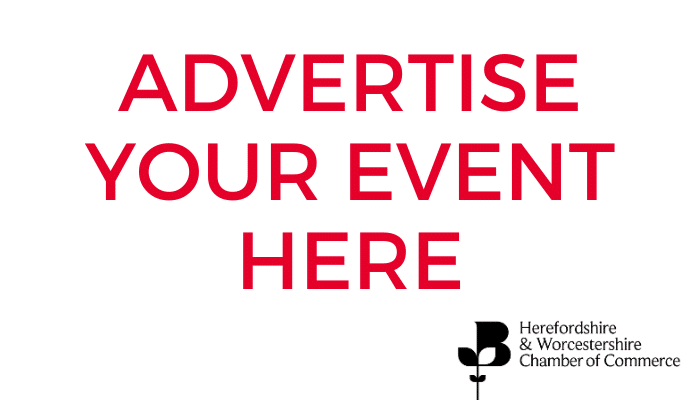 Have Your Event Title Here
£99 for Members and £150 for Non-members
Event Information
Give your event an extra push by taking advantage of one of our four advertising spaces. These priority spaces will remain a feature at the top of the page, ensuring your advert is seen by all page visitors.
Advertising space for x2 weeks (Member): £99 + VAT
Advertising space for x2 weeks (Non-member): £150 + VAT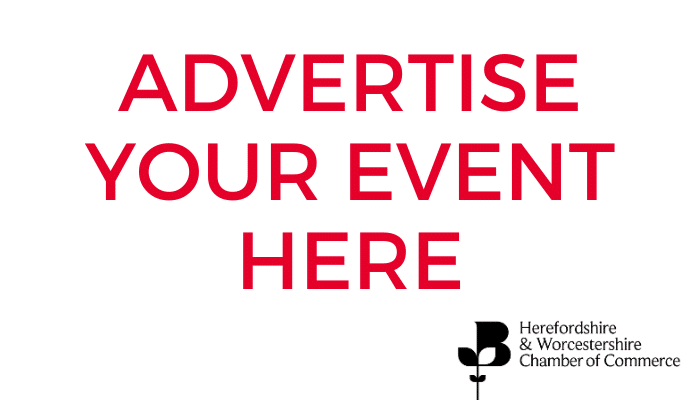 Have Your Event Title Here
£99 for Members and £150 for Non-members
Event Information
Give your event an extra push by taking advantage of one of our four advertising spaces. These priority spaces will remain a feature at the top of the page, ensuring your advert is seen by all page visitors.
Advertising space for x2 weeks (Member): £99 + VAT
Advertising space for x2 weeks (Non-member): £150 + VAT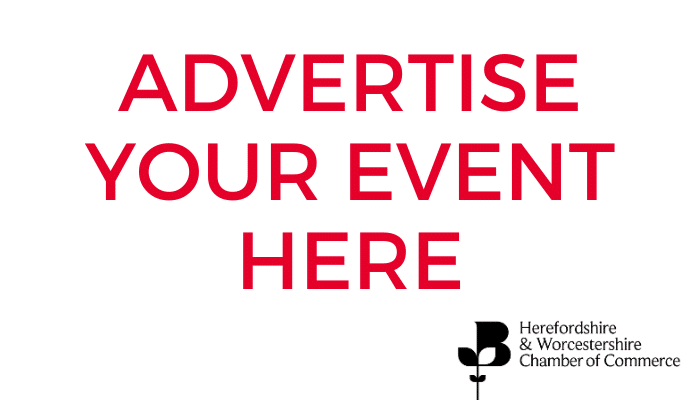 Have Your Event Title Here
£99 for Members and £150 for Non-members
Event Information
Give your event an extra push by taking advantage of one of our four advertising spaces. These priority spaces will remain a feature at the top of the page, ensuring your advert is seen by all page visitors.
Advertising space for x2 weeks (Member): £99 + VAT
Advertising space for x2 weeks (Non-member): £150 + VAT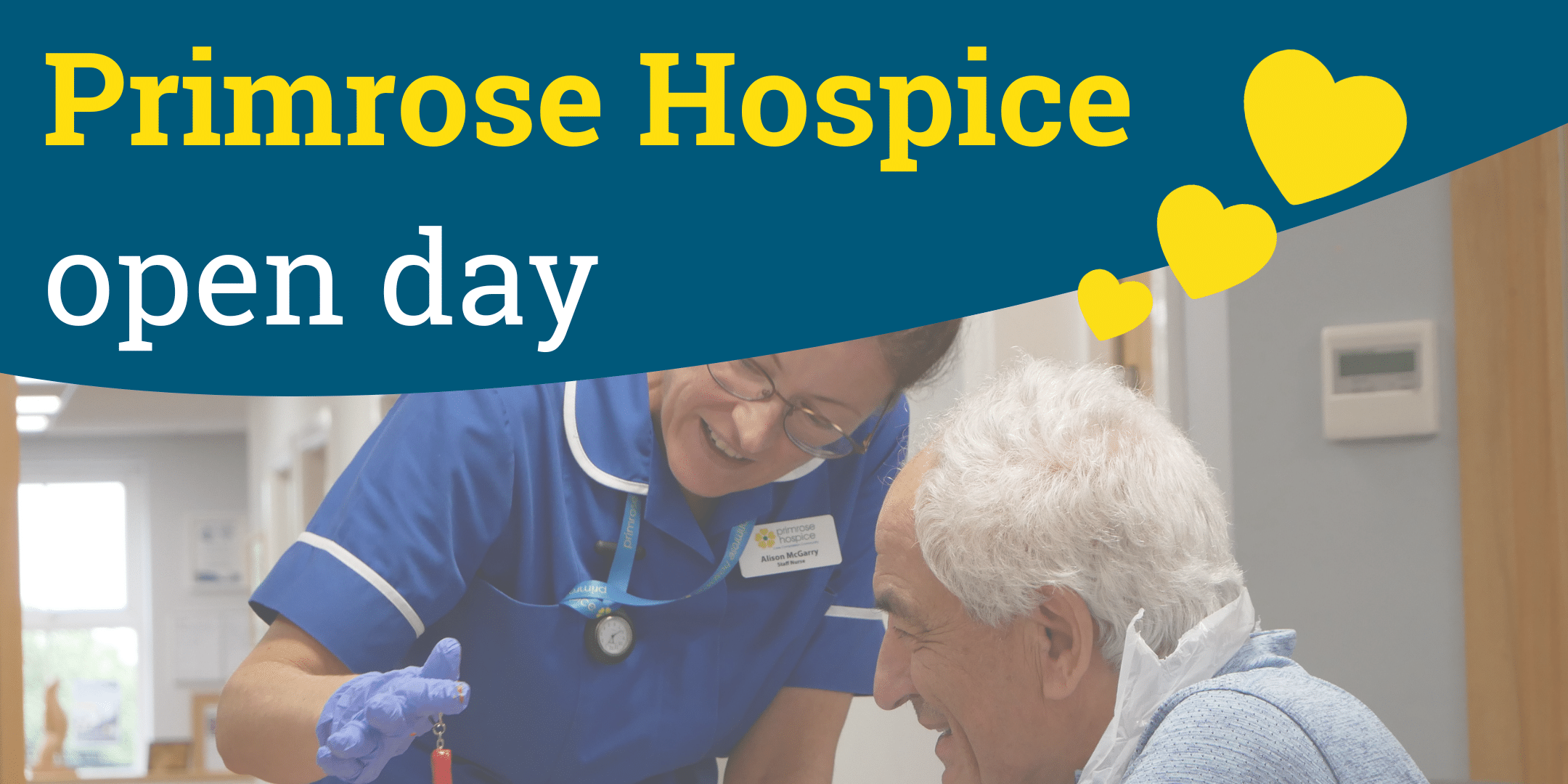 Primrose Hospice Open Day
Primrose Hospice Day Hospice, St Godwalds Road, Bromsgrove, Worcestershire B60 3BW
Event Information
Join us this November to see how Primrose Hospice can support you and your loved ones.
On Tuesday 21st November 2023 we will be holding an Open Day in our Day Hospice for you to find out more about our Day Hospice and Wellbeing support.
The day will run on a drop in basis in our Day Hospice between 10am-3pm.
Anyone is welcome to come along to the Open Day whether you work in healthcare or would like to know more about our support and how we can help you or your loved ones.
Our Clinical and Wellbeing team will be holding short presentations at 11am and 2pm, but please don't worry if you are unable to attend the presentations, the team will be available throughout the day for an informal chat or to answer any questions you have. We will have hospice tours available and there will of course be plenty of tea and cake to keep you refreshed!
This is a fantastic opportunity for you to see – firsthand – the invaluable support Primrose Hospice & Family Support Centre offers to our community and how we can support more people through a joined-up approach with our local healthcare system.
Where? Primrose Hospice Day Hospice, St Godwalds Road, Bromsgrove, Worcestershire B60 3BW
When? Tuesday 21st November 2023 10:00am-3:00pm (Drop in)
There is no need to book but if you can spare a couple of minutes please tell us here if you are planning on coming to our Open Day here: https://www.eventbrite.co.uk/e/primrose-hospice-open-day-tickets-710219945977?aff=oddtdtcreator
If you have any questions about our Open Day or about Primrose Hospice support services please contact us:
T: 01527 871051 E: info@primrosehospice.org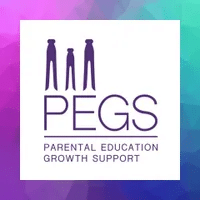 PEGS – Child to Parent Abuse Covenant
National Halifax Flagship Office
118-132 Oxford Street, London WC1A 1HD
Event Information
Child to Parent Abuse (CPA) is a form of domestic abuse where a parent, carer or guardian is experiencing abusive behaviours from their child (of any age). In 2021 CPAC was launched off the back of PEGS recognising the impact to working parents, with 70% of those PEGS supported revealing they had to reduce hours or leave employment altogether due to behaviours from their child.
CPAC is a free resource for employers to help their staff or volunteers who may be experiencing CPA. This event is to raise awareness and to provide insight for employers on CPA and the impact on employees.
With a key note talk from PEGS' founding director, a panel of employers, a fire side chat, lived experience and with attendance from local, regional and national employers across a multitude of sectors, this is an event you will want to be at.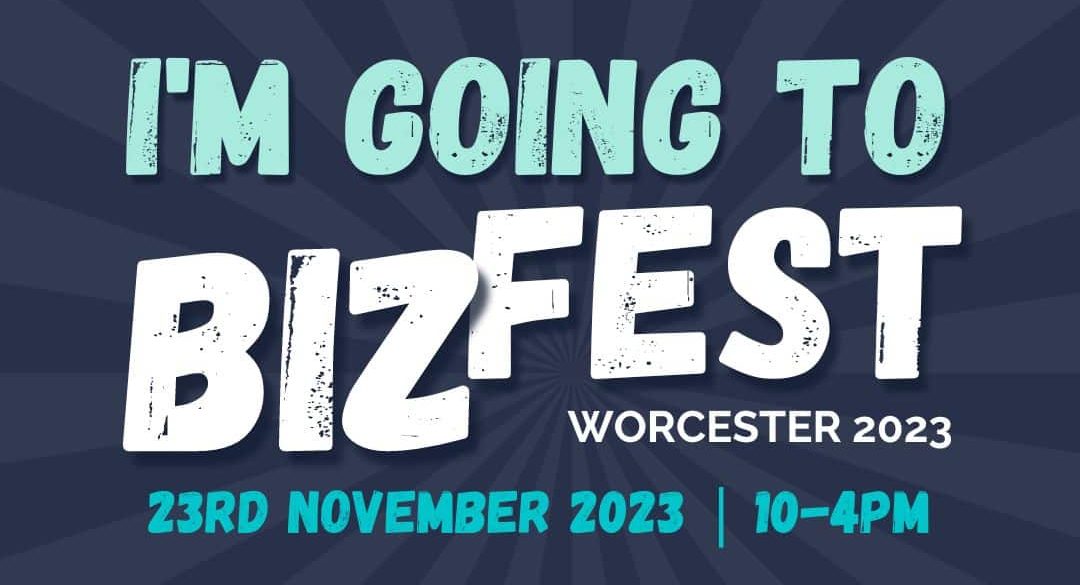 The Royal Porcelain Works, WR1 2NE
Event Information
Join RWC at the Royal Porcelain Works for a Business Festival like no other! The day will be jam-packed with: Motivational Speakers | Business Workshops | Business Showcases | Networking Opportunities | RWC Awards.
Along with live art and music, delicious food, coffee and much much more!
Tickets and more info – https://realworldconsultancy.org/bizfest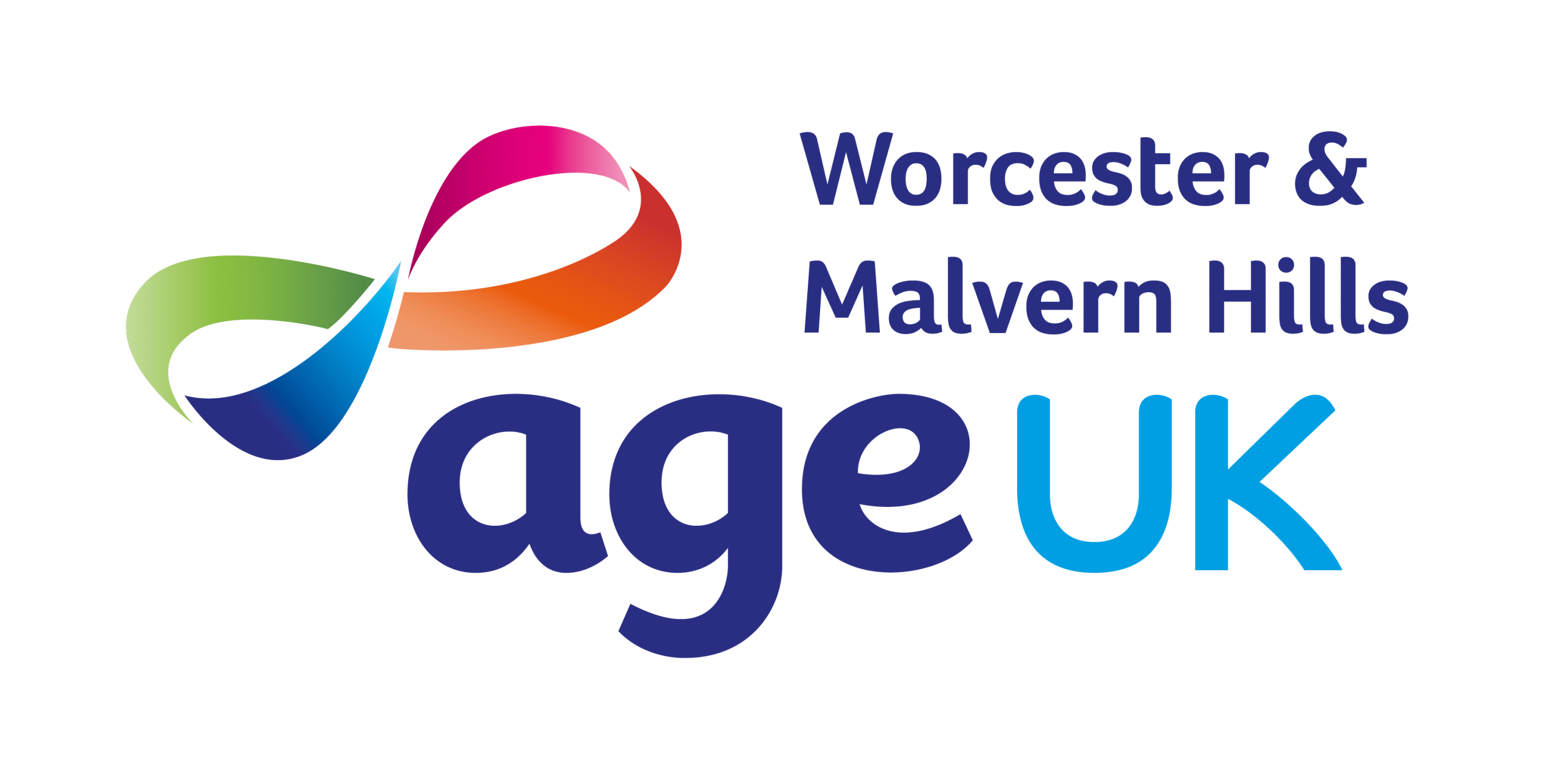 Reminiscence Christmas Tree: Bauble Decorating (Two Days)
Age UK Worcester & Malvern Hills Head Office, 7 Shaw Street Worcester WR1 3QQ
Event Information
Add a memory to a wooden Christmas bauble for our Reminiscence Christmas tree; to be displayed at the Worcester Cathedral Christmas Tree Festival 2023.
We will be holding drop-in sessions to allow you to come along and decorate your own bauble(s). Our team will be on hand to provide you with support, share an interest in your memories and of course, provide refreshments!
Each drop-in session will last for around 30 mins, with slots available from 11am – 2pm.
Each bauble will carry their own story and will be a personal memory from the individual who decorated it. Each bauble is wooden (7.5cm x 7cm (w x h)) and will feature a single printed photograph, provided by you.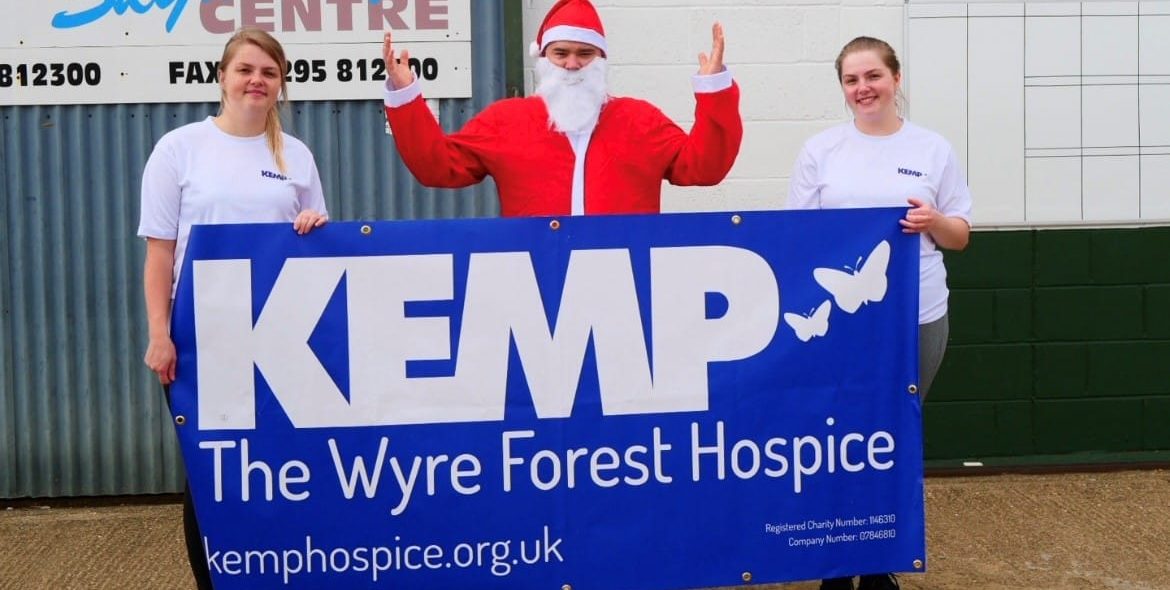 Event Information
Slip on a Santa Suit and face your fear this festive season! Join our Santa Skydive and help raise vital funds for KEMP Hospice.
BOOK YOUR PLACE
https://booking.skylineevents.co.uk/book/yr1lrzwg?charity=9200&referrer=charity&siteid=50
Could you take on this extreme challenge and do something amazing for others this November?
Feel the rush of air as you free fall from 10,000 feet, then take in the view as you descend back down to earth.
Our very special Santa Sky Dive will take place on Saturday 25th November 2023. We'll provide the big red suits so you can descend from the sky and spread the Christmas spirit, just like Santa himself!
When you register, a fundraiser from KEMP will be in touch to support you with your fundraising and help you achieve your target. They will also join you on the day at the airfield with all the other KEMP Jumpers.
To secure your place you will need to pay a non-refundable £70 registration fee to the event organisers.
YOU THEN HAVE TWO OPTIONS AVAILABLE:
OPTION ONE
You pledge to raise a minimum of £495 in sponsorship for KEMP Hospice at least two weeks before your jump date and we will cover the costs of your skydive.
OPTION TWO
You pay for your skydive (cost of £230) and then raise as much as you can in sponsorship to support the care and support KEMP offers throughout the Wyre Forest.
SKYDIVE INFORMATION PACK
https://www.kemphospice.org.uk/UserFiles/File/FUNDRAISING_EVENTS/Skydive/KEMP%20Santa%20Skydive%202023%20T&C.pdf
When: Saturday 25th November 2023
Where: Hinton Airfield, near Banbury.
Details: All jumpers will be given a Santa suit to complete their skydive in.
All skydives are completed with a fully qualified skydive instructor who'll look after you on the day from start to finish.
If you have any further questions please get in touch with Steffi in the Fundraising Department on 01562 756 066 or steffi.price@kemphospice.org.uk

Venns Lane, Herefordshire, HR1 1DT
Event Information
Join us to explore our newly refurbished gym and try the exciting new equipment on Sunday 26th November from 9am-4pm. The friendly fitness team will be on hand to explain how to use and how to get the best out of these machines for the ultimate workout.
ThePoint4 itself is unique, being owned by the Royal National College for the Blind (RNC) and run with the help of its students, who gain invaluable work experience. All income generated by the gym, leisure and meeting facilities goes directly back to the RNC to help support visually impaired students from across the country.
The gym itself is fully accessible and everyone is welcome, whether you are a first-time gym user or an experienced pro. Membership prices reflect the inclusive nature of thePoint4, starting at a very competitive £27.50/month.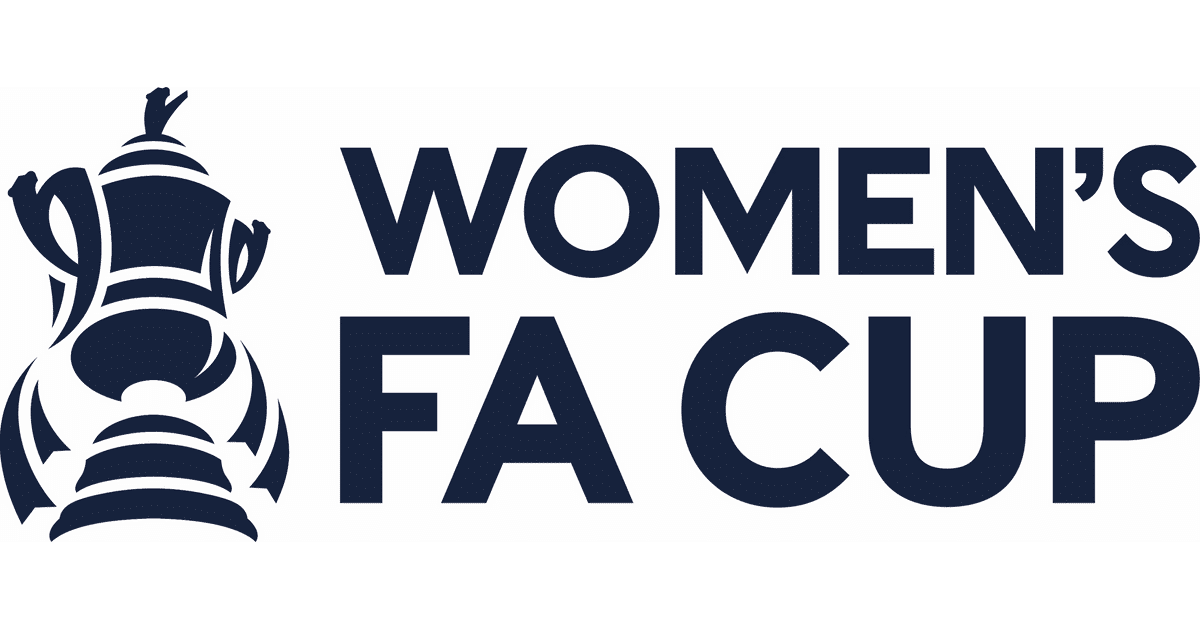 FA Cup Second Round Proper WCWFC vs MK Dons
Warriors Way Worcester, Worcestershire WR3 8ZE
Event Information
Support Worcester City Women FC as they face MK Dons in the FA Cup Second Round.
MK Dons will be City's toughest opponents yet, but we have the advantage of Sixways Stadium and our loyal fanbase to push us to victory.
Football, food, and a family-friendly atmosphere
((and beer))
Kids- £1
Students- £3
Adults- £5
Families of four- £10
C'mon City!!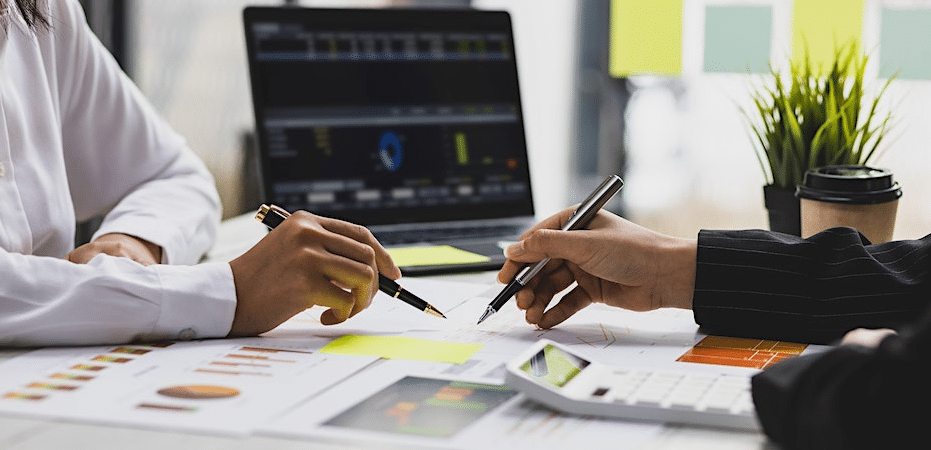 Herefordshire Council Plough Lane Hereford HR4 0LE
Event Information
The Marches Growth Hub (Herefordshire) offers a single point of access to information and guidance on business grants, loans, support and advice available to enterprises across the county, regardless of sector, business age or size.
Our team offers free impartial business support, information, advice and guidance to help your business succeed.
We are offering 45 minute slots where you can meet with an adviser to discuss your business needs and help you discover and access support for you and your business.
The areas we can help you with include:
Finance and Funding
Advice and Support
Employment and Skills
Networking and Events
Please note that we are not able to give legal or specialist advice but will be able to refer you to relevant partners and organisations as appropriate
Other meetings are available outside of these surgery slots, please contact the team to arrange.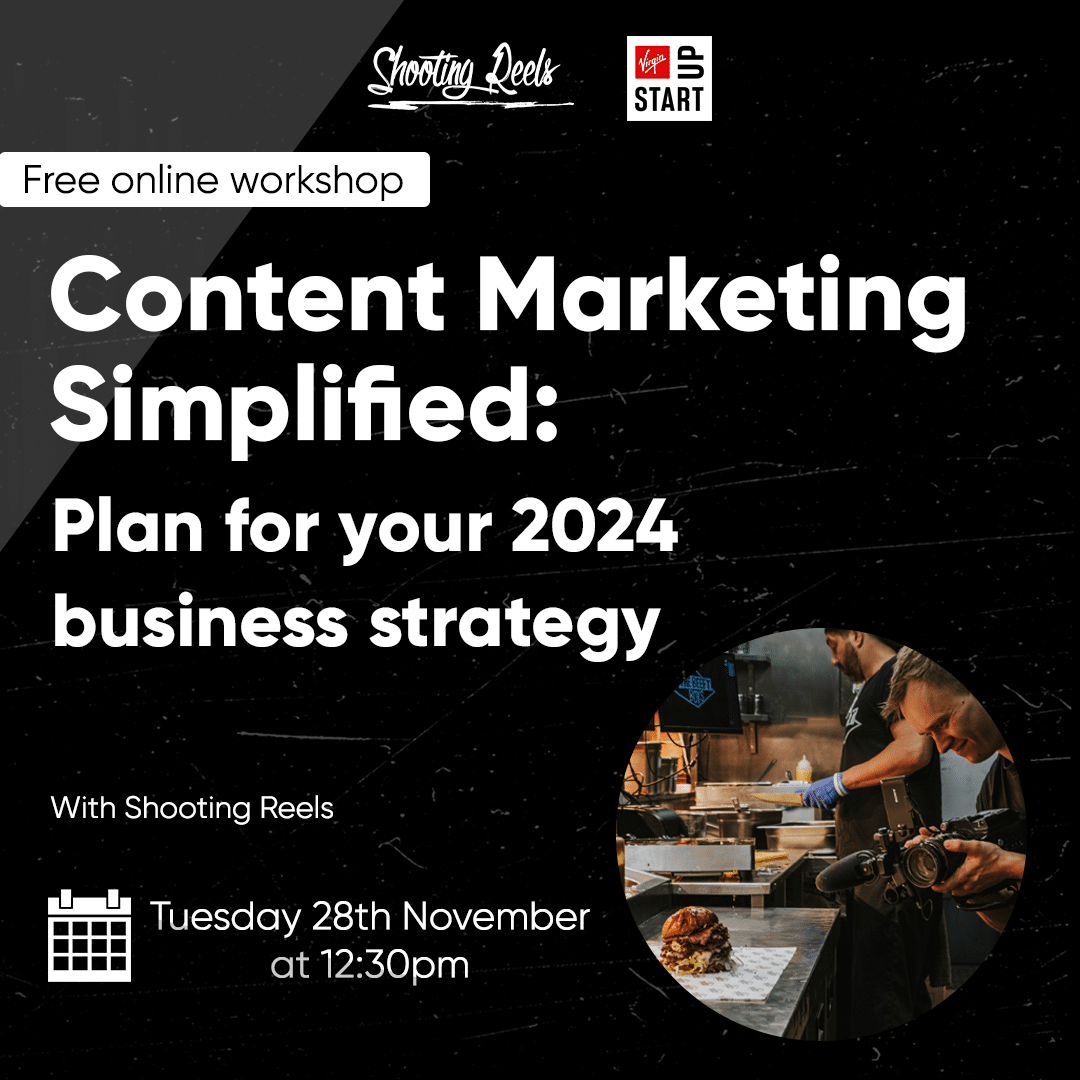 Content Marketing Simplified
Event Information
'Content Marketing Simplified' – Styles, Process & Budgeting for 2024 | Virgin StartUp & Shooting Reels
On 📅 Tue 28th Nov 2023 🕛 12:30 PM GMT
ABOUT THIS EVENT
Join us as we partner with Virgin StartUp, to help you simplify content marketing and supercharge your business growth in 2024.
Structure of the Workshop
We will cover the below topics:
– Finding your target audience
– The objective
– Multi-channel approaches
– Styles of content
– Process
– Budgets
The webinar will conclude with a Q&A to cover any unanswered questions.
If you cannot attend live, we recommend signing up to receive the video recording afterwards.
Who Is This Event For?
We would love to welcome start-ups, marketing specialists, sales and owners/directors of organisations that have an avid interest in learning how to enhance your content marketing strategy in 2024. Overall, resulting in an increase in engagement, brand loyalty and sales.
Shooting Reels
Adverts | Video Series | Training
We're an award-winning content production company passionate about creating videos, photos & animations that enable brands to achieve their business goals.
Our in-house team have 10+ years of experience working with H&W Chamber of Commerce Awards, Haygrove, Wye Valley Brewery, Oakwrights & The Beefy Boys, plus many more in Hereford & Worcester.
We hope to see you there!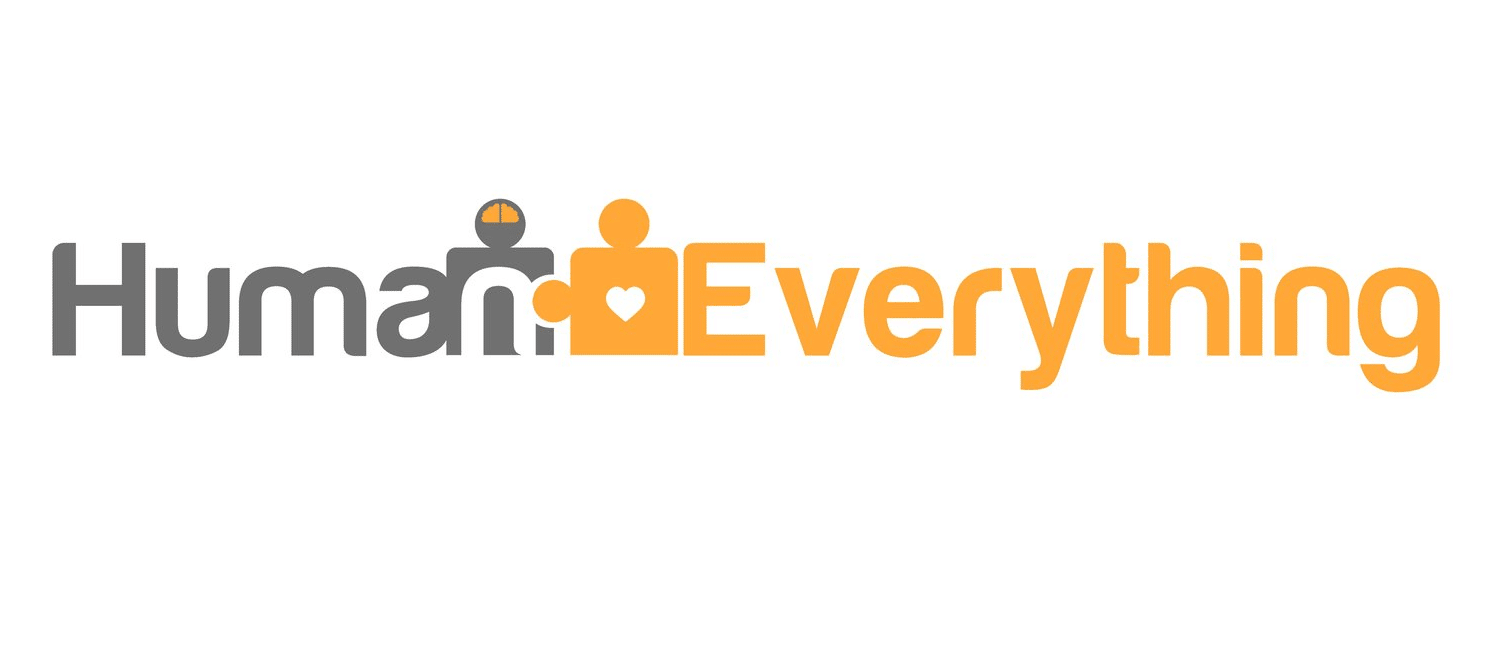 Wyre Forest Business Book Club
35-36 Worcester Street, Kidderminster, DY10 1EW
Event Information
We are a group of business owners based in the Wyre Forest who love to read business and development books but struggle to get through the well intentioned but ever-growing pile! Meeting on a monthly basis helps hold us accountable to getting through some key reading.
This month: "Diary of a CEO" by Steven Bartlett
Keeping it relaxed, friendly and sociable means we get to meet with other like-minded business owners in our area and have a good time.
We meet on the last Wednesday of each month, kindly hosted by Nightstop and Mediation who are located at:
35-36 Worcester Street,
Kidderminster,
DY10 1EW.
There is car parking available on Bromsgrove Street Car Park and along Prospect Hill.
Book Club opens it's doors at 6.00pm and runs until approximately 8.00pm.
From 6.00pm there will be a light supper and refreshments available to help keep our energy up.
At 6.30pm we open our book discussion. With facilitation from Colin and Lucy from Human Everything we will hold a conversation about the book we have covered – what we all thought about it, what our takeaways and key ideas were and generally share what we all thought.
Even if you haven't managed to get through the whole book, it's great to come and hear what other people took from their reading and how we can use what we have learned in real life.
At 8.00pm we wrap up and let you know what the next book will be.
The event price covers the food and venue – you will need to source the book too be it on Audible, Kindle or hardcopy – whichever you prefer!
Places are capped at 15 people – so don't delay signing up!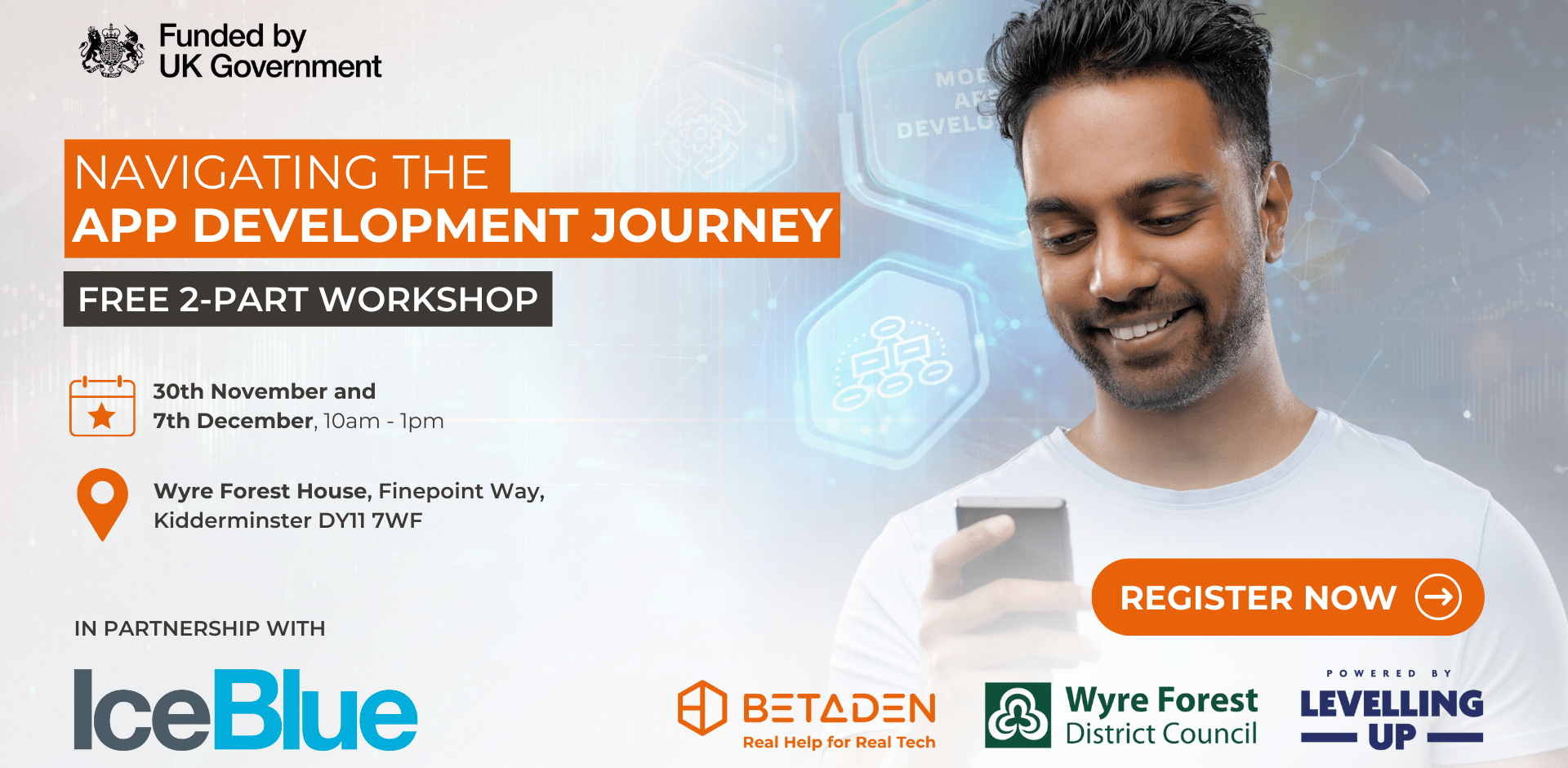 Navigating the App Development Journey: Workshop on How Mobile Apps can integrate into your Business
Wyre Forest House, Kidderminster, DY11 7WF
Event Information
Are you ready to take your business to the next level? Join BetaDen for this exciting workshop where we take a deep dive into the Mobile App development journey and how Mobile Apps can integrate into your business.
This is part 1 of a 2-part series of workshops.
Don't miss this opportunity to stay ahead in the digital era. In today's fast-paced digital landscape, mobile apps have become the heartbeat of successful businesses. They are more than just a trend; they're a necessity. Apps offer an unparalleled opportunity to connect with customers, streamline processes, and boost revenue. From e-commerce giants to local start-ups, businesses of all sizes are harnessing the potential of apps to stay competitive in the market.
Whether it's enhancing customer experiences, optimising internal operations, or reaching wider audiences, apps are the driving force behind modern business innovation. Join us for this workshop and discover how you can leverage this mobile app revolution to propel your business to new heights! Whether you're a start-up or an established company, apps can revolutionise the way you engage with customers and streamline operations.
This workshop will cover:
– Introduction to Building a Mobile App
– Purpose of the App
– Benefits of App vs Website
– Internal App vs External App
– Native Apps or Cross Platform
– Different Frameworks and coding languages
– Challenges of the Update Process
– Challenges of Offline (No Internet Connection)
– Logging into an account within the App
– App Design on a Phone vs Tablet
– App Store review process
– How to brief your App designer and App programmer
– Timescales
– Costs/Budgeting
– Deployment Solutions
– Challenges of Hardware updates
Outcome for Attendees: A structured document on how to put their app together and what they want and do not want.

Worcestershire Business Luncheon Club Lunch with Alan McInally
Individual £57.50 or Table of 10 £525.00 + VAT
Worcestershire County Cricket Club, New Road, Worcestershire WR4 2QQ
Event Information
Lunch with ALAN McINALLY
CELTIC – ASTON VILLA – BAYERN MUNICH – SCOTLAND   
What a way to start your Christmas Celebrations at our last Worcestershire Business Luncheon Club Lunch of the year on the 1st December 2023 is at Worcestershire CCC, New Road, WR4 2QQ with  Alan McInally as our Celebrity guest speaker. Our Lunches are a great platform to entertain new or existing clients plus networking with like minded people, in a relaxed, enjoyable & entertaining environment.
SME SOLICITORS, are our principal sponsors for supporting this lunch in aid of Grace Kelly, Childhood Cancer Trust.
We have limited availability for individual & table bookings, so to avoid disappointment, book now. 
Alan played for Celtic, Aston Villa, Bayern Munich & Scotland forward making 273 appearances over 14 years scoring 80 goals, winning trophies with both Celtic & Bayern Munich.
After his playing days, Alan moved to a media position at the Sky Sports, & is a popular speaker, sharing his story of his sporting journey to overcoming many challenges.
Do not delay in booking your place  Email: sales@amrospromotions.co.uk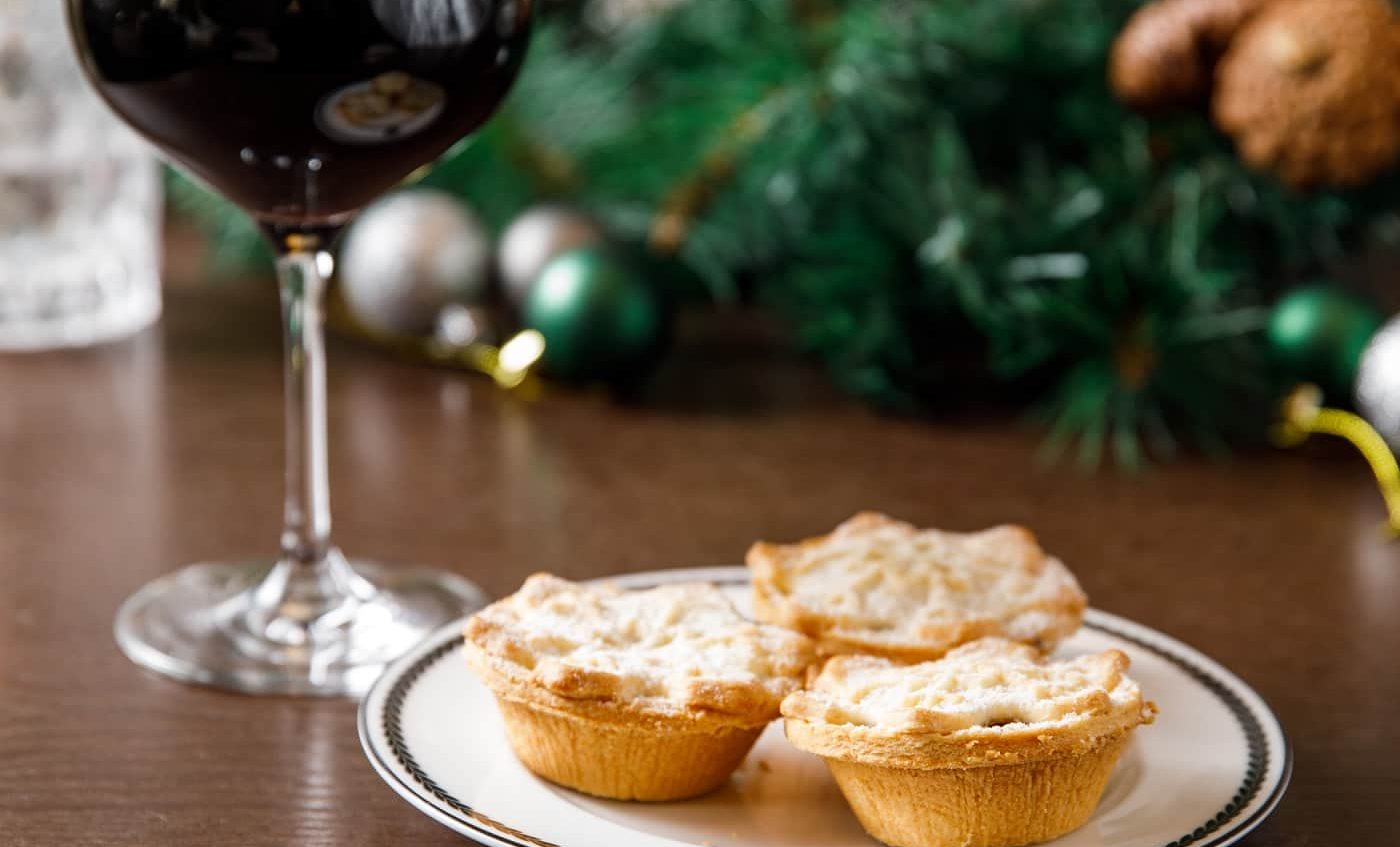 A perfect venue for your festive celebration
31 The Cross, Worcester, Worcestershire WR1 3PZ
Event Information
The festive season is just around the corner, and at Centenary Lounge in Worcester we're excited to share our incredible Christmas party menu with you! Get ready to indulge in the festive spirit and savour delectable flavours with your work colleagues in our stylish venue.
Looking for a place to celebrate the joy of Christmas? Centenary Lounge is the perfect setting for your office gathering. Our warm and welcoming atmosphere is ready to make your festive season memorable for your office holiday party.
Prepare your taste buds for a culinary journey like no other. Our Christmas party menu features a mouthwatering selection of dishes that capture the essence of the season including:
Traditional Roast Turkey: A classic festive favourite, perfectly roasted to juicy perfection and served with all the trimmings.
Cumin Butternut Squash and Lentil Wellington: A delectable vegetarian option that combines the rich flavours of cumin-spiced butternut squash and hearty lentils in a golden pastry crust.
Christmas Pudding: Dive into the tradition with our delightful Christmas pudding, served with brandy cream.
Warm Chocolate Brownie: A warm and comforting dessert served with clotted cream and berry coulis.
To make your Christmas celebration even more special, we're offering our exclusive menu at a fantastic value:
Two Courses for £27 per person. Three Courses with a small glass of house wine for £36 per person.
Let Centenary Lounge in Worcester be your go-to destination for Christmas this year. To book your table, simply give us a call at 01905 724242 or send us an email at worcester@centenarylounge.com
Hope to see you this Christmas.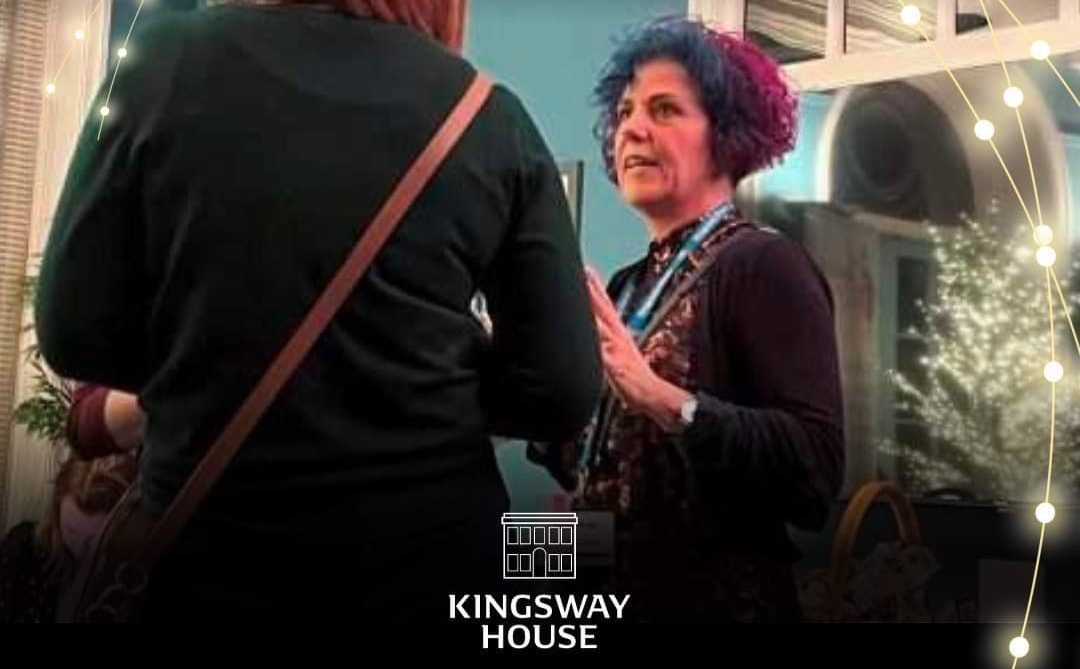 Festive Fundraising at Kingsway House
Event Information
Step into Christmas on December 1st with some seasonal networking at Kingsway House! We will provide a very festive environment with twinkly lights, a well stocked bar (including mulled wine), mince pies and lots of people from Worcestershire's business community. As the event takes place between 4pm and 7pm, you could consider it as after work socialising or as a launch pad for a night out in Worcester. By chance it coincides with the Victorian Fair, so the city will be buzzing. All profits from this event will be going to Acorn's Children's Hospice so it's a great way of supporting an important local charity at the same time as getting into the Christmas spirit and making some business connections. To enable us to manage the catering and security for this event, it is essential to book on via our website link.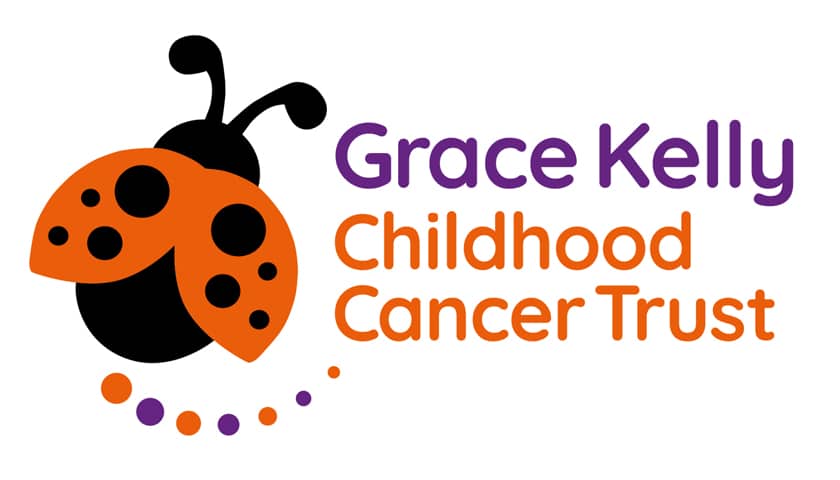 Event Information
We are delighted to announce that our friends Ed James and Gemma Hill from Heart West Midlands will be our hosts for our Winter Wonderland Ball on the Friday 1st December 2023 at the Bank House Hotel in Worcester. Our fabulous event will bring together our supporters, families, friends and loved ones for a night of celebration, good food, fun and dancing!
With entertainment from the Capriccio Quartet, The Institutions and Sam Wilson Magic, a photo booth, presentation of our Corporate Challenge awards and an opportunity to take part in our Wonderland Winners (where everyone wins a prize!) it is set to be an evening not to be missed.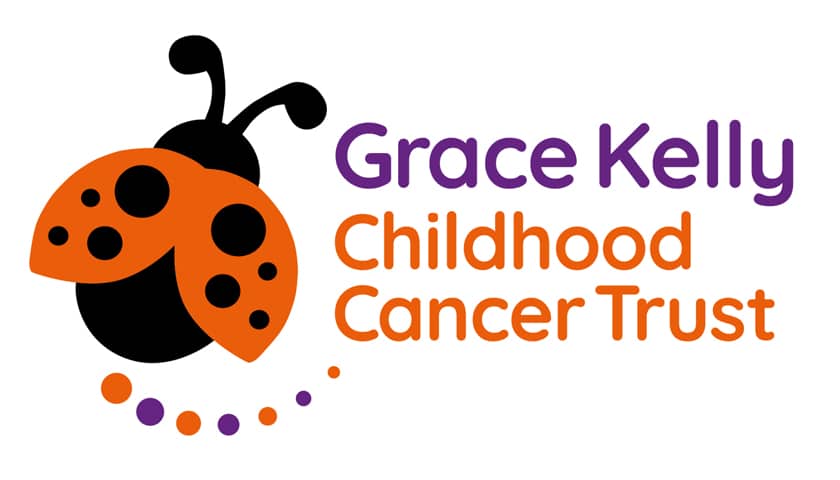 BIG Christmas Jumper Day 2023
Event Information
Could you wear your Christmas Jumper for the Grace Kelly Childhood Cancer Trust this year?
Join us on Friday 1st December for our BIG Christmas Jumper Day! and help us DOUBLE funds raised. Join others from across the counties from businesses to schools, toddler groups, GP and dental surgeries and NCT groups, who are all planning their days.
Simply wear a festive jumper of your choice, sparkly top or even a Christmas decoration, have some fun and make a donation!
Submit the monies raised via our BIG jumper page by 4th December to help us win match funding from the BIG GIVE.
Maybe hold a tombola or Christmas bake sale on the day to raise a bit more. It all really adds up!
Can't join us on 1st December? Then organise your own Christmas Jumper Day on a date to suit you!
Suggested donation of £2 for work places and £1 for schools per person.
Event Information
Get into the festive spirit with KEMP's Christmas Hampers! 🎁 Our little elves have been hard at work creating these special hampers for your annual raffle.
Would you consider displaying one of our beautifully crafted Christmas Hampers in your reception or on your kiosk? We'll take care of delivering the hamper and provide you with a raffle ticket book. Your role is simple—share the joy of the season by selling these tickets to your colleagues, clients and community.
Participating is absolutely free, and all we ask is that you aim to raise a minimum of £100 to support KEMP's services not only during Christmas but throughout the entire year.
Take a KEMP Christmas Hamper today and share the magic of the season. 🌟

Primrose Hospice, B60 3BW
Event Information
Our Lights of Love Appeal is a special way for us to come together as a community at Christmas to remember our loved ones and reflect together.
"There were times in the last year that have just been really tough for all of us. Primrose Hospice has been like a safety blanket. You know from week to week that there is someone there to reassure us we are doing ok." – David Kershaw
Meet the Kershaw Family, David, Hannah, Olivia, Henry & Sophie who would like to share their experience to help others this Christmas. Primrose Hospice and Family Support Centre has played an absolutely crucial part of my family's life for the past 6 years, this is our story.
In 2017 my sister-in-law, Becky Kershaw, a busy Mum to two young children and a teacher in a local primary school was diagnosed with bowel cancer. Becky visited the Primrose Hospice regularly, receiving care from the nurses and socialising with other people in similar situations. While supporting Becky the Hospice also extended their care and support to her children, making the world of difference preparing them for their mum's death in 2019.
Nothing could have prepared any of us for what was about to come next.
In 2022, Stephen my brother, Becky's husband and Dad to Olivia, Henry & Sophie, died totally unexpectedly of a heart attack. It was a devastating shock to the whole family, but there was never a moment of doubt in our minds, we would take care of Olivia and Henry and Sophie who now lives in Manchester would complete our family.
"Our lives changed forever the day Stephen died and if it hadn't been for Primrose Hospice I don't know how we would have coped." Hannah Kershaw, David's wife.
In one way or another we all have had support from Primrose. Olivia and Henry have attended therapy sessions, tailored especially for them and delivered at their own pace by incredible counsellors. They have met other children in similar circumstances and taken part in activities designed to help them remember their parents. My wife, Hannah, and I have also support, helping us cope with our own grief, while raising two grieving children.
Family dressed in matching grinch christmas pyjamas
Christmas was always going to be tough. Last year was the children's first Christmas without both parents and we knew it would be important to make it fun. Olivia showed us her Mum's perfect technique for stringing the Christmas lights, and Hannah bought us all matching pyjamas. Together we got through it.
For our family the legacy of Primrose's support means we will always choose to support Primrose Hospice however we can, in remembrance of Becky and Stephen, and for other families, like ours, whose lives have been devastated by the death of a loved one.
Thank you for reading, and, if you can, please consider leaving a tribute to your loved one in this year's Lights of Love campaign. Your support makes such a difference.
As usual, your dedications will be displayed around our Christmas Trees, in Bromsgrove outside Asda and in the Kingfisher Shopping Centre, Redditch.
Please ensure we receive your dedication by 10th December 2023 to guarantee it's display around our trees.
Make your dedication here: https://primrosehospicelightsoflove.dedicationpage.org/2023
Saturday 2nd December (Primrose Hospice, Bromsgrove):
Join us for our second Lights of Love Night of Remembrance at Primrose Hospice, B60 3BW. Primrose Hospice will open at 3pm for performances to start from 4pm. You don't have to have made a dedication to join us at our Night of Remembrance.
Spend an evening to come together and pay tribute to your loved one in the festive surroundings of our stunning and festively lit hospice garden. Hang your bauble on our Christmas Tree in remembrance of your loved ones and watch festive and poignant performances by local musicians and performers.
If you have received a bauble in the post please bring it along with you, there will also be baubles available at the hospice during the evening.
Please note this event is being held outside so please dress appropriately.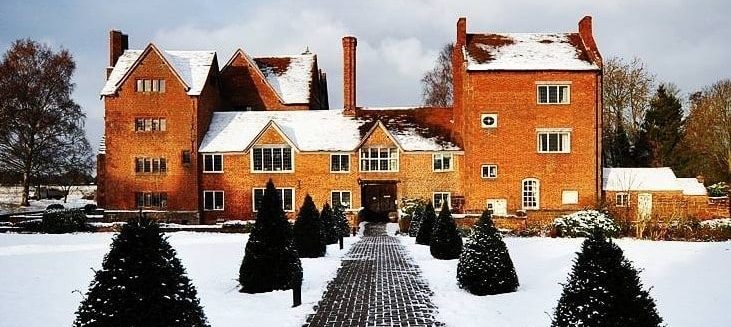 £14.50 per adult, Seniors £13.50, Child £10, Family tickets available.
Event Information
Come and be a part of the Harvington household this Christmas at Harvington Hall.
Step back in time and allow yourself to be immersed with the sights, sounds and smells of Elizabethan Christmas.
Our reenactors will bring the Hall to life as it would have been during Elizabethan times!
The cook will be preparing traditional Tudor food in the Great Kitchen, the fires will be roaring and the musicians playing. The Hall will be decorated with greenery and our reenactors will be dressed in all their finery, giving you an authentic Elizabethan Christmas experience.
Please note this event is on a free flow basis and not guided tours. Our wonderful tour guides will be roaming the house to answer any questions and show you the priest hides.
Tickets are non refundable or transferable.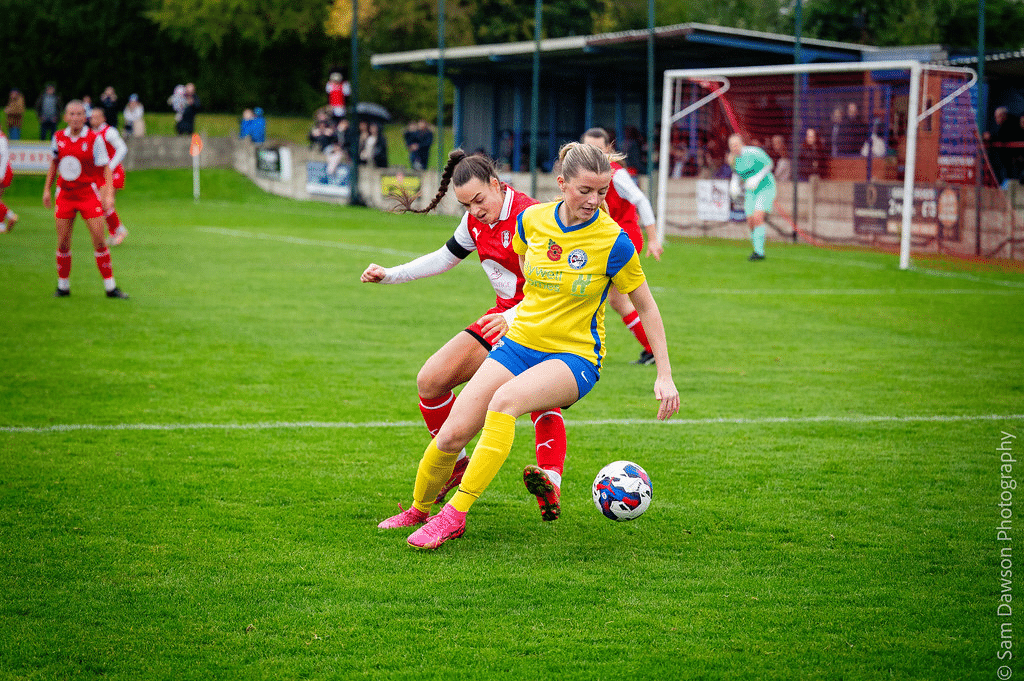 Worcester City Women vs Coventry Sphinx Ladies
Warriors Way, Worcester, Worcestershire WR3 8ZE
Event Information
Worcester City Women look to solidify there position in the League match against Coventry Sphinx Ladies. A win at this stage apply even more pressure to League Leaders Lye Town Ladies, who sit just a point ahead.
Football, food, and a family-friendly atmosphere ((and beer))
Kids- £1
Students- £3
Adults- £5
Families of four- £10
C'mon City!!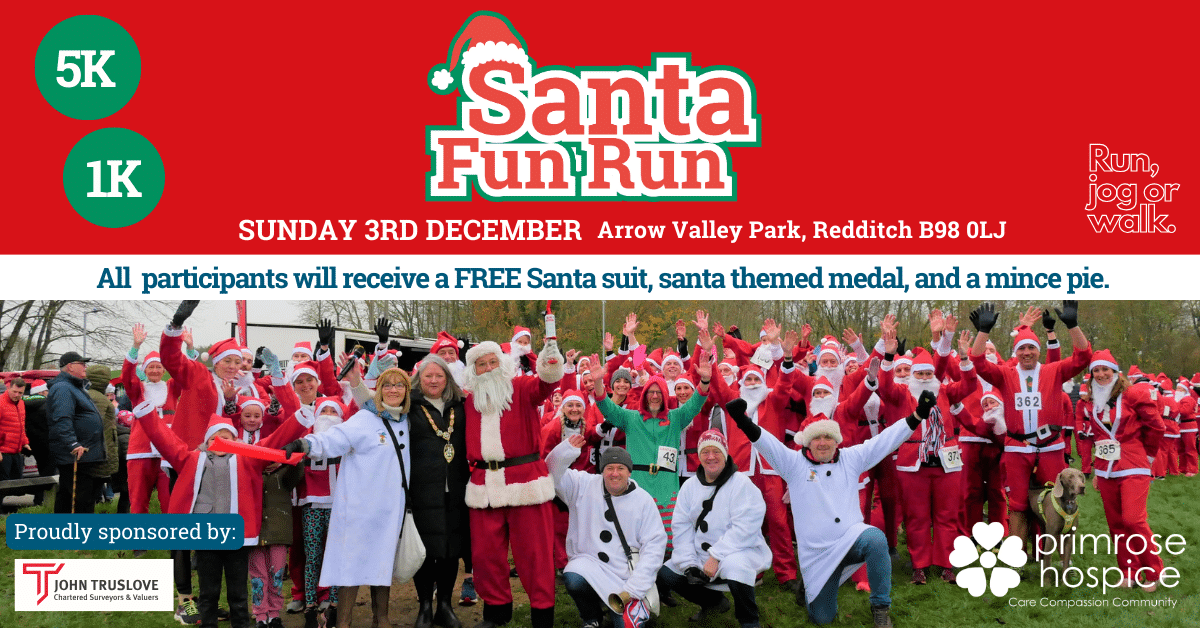 Arrow Valley Country Park
Event Information
Sign up to our Santa Fun Run today and get festive with Primrose Hospice!
Santa Fun Run is back! On Sunday 3rd December 2023 join us for our signature Santa Fun Run at Arrow Valley Country Park in Redditch.
Run, jog or walk the 1km or 5km route at your own pace, whilst dressed as Santa!
What better way to spend a festive winter's morning with your friends and family while raising money to support your local hospice?
SIGN UP HERE: https://register.enthuse.com/ps/event/SantaFunRun2023
ADULTS – £15.00
CHILDREN (Ages 5 -15) – £8.00
GROUP TICKET (10x adults) – £120.00
*Under 5's free*
*PLEASE NOTE ANY CHILD UNDER THE AGE OF 8 MUST BE ACCOMPANIED BY AN ADULT*
Find out more information about, start times, santa suits and how you can fundraise for Primrose Hospice along the way here: https://primrosehospice.org/events/santa-fun-run/
KEMP Hospice Santa Fun Run
£17 early bird 10K, £12 Early bird 5K
Brinton Park, Kidderminster
Event Information
THE KEMP HOSPICE SANTA FUN RUN IS BACK! SUNDAY 3RD DECEMBER 2023 AT BRINTON PARK, KIDDERMINSTER!
Get your tickets here : https://tinyurl.com/27twbwtb
Join us once again for the jolliest jog of the year, with star compere, Broadcaster Dicky Dodd.
Choose from the timed 10k route, the 5k family run, or the 1k Kids Santa Dash.
Plus, NEW FOR 2023, your four-legged friends can join in the fun too. Enter your pooch into our festive 1K Doggy Dash – Christmas fancy dress optional!
The high energy team from The Gym Group Kidderminster will be leading a runners warm up session before you head out on route and hot drinks and festive treats will be available to purchase on your return.
Get into the festive spirit and help to make Christmas special for people dealing with life-limiting illness and bereavement.
This event is sponsored by:
Talbots Law https://www.talbotslaw.co.uk/
Trueline Products https://www.truelineproducts.co.uk/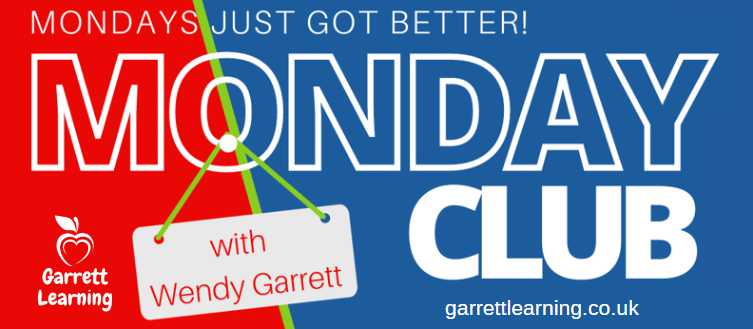 Event Information
The online Monday Club allows you to celebrate successes, identify areas of improvement, set clear objectives for the upcoming month.
By dedicating this time to self-reflection and planning, you can stay focused and motivated, ultimately increasing your chances of success. Investing just 45 minutes in yourself can make a significant difference in achieving your goals. I encourage you to prioritise this monthly session and fully commit to it. It's a small investment with potentially big returns! I look forward to celebrating with you!
If you'd like to be involved, firstly, it's free for Nov, Dev & Jan! Please send me your email address and I will send over the zoom link, review page and update you on the goings on at Garrett Learning.
If you can't make it this month, we meet on the first Monday of every month at 4pm.
I look forward to seeing you soon!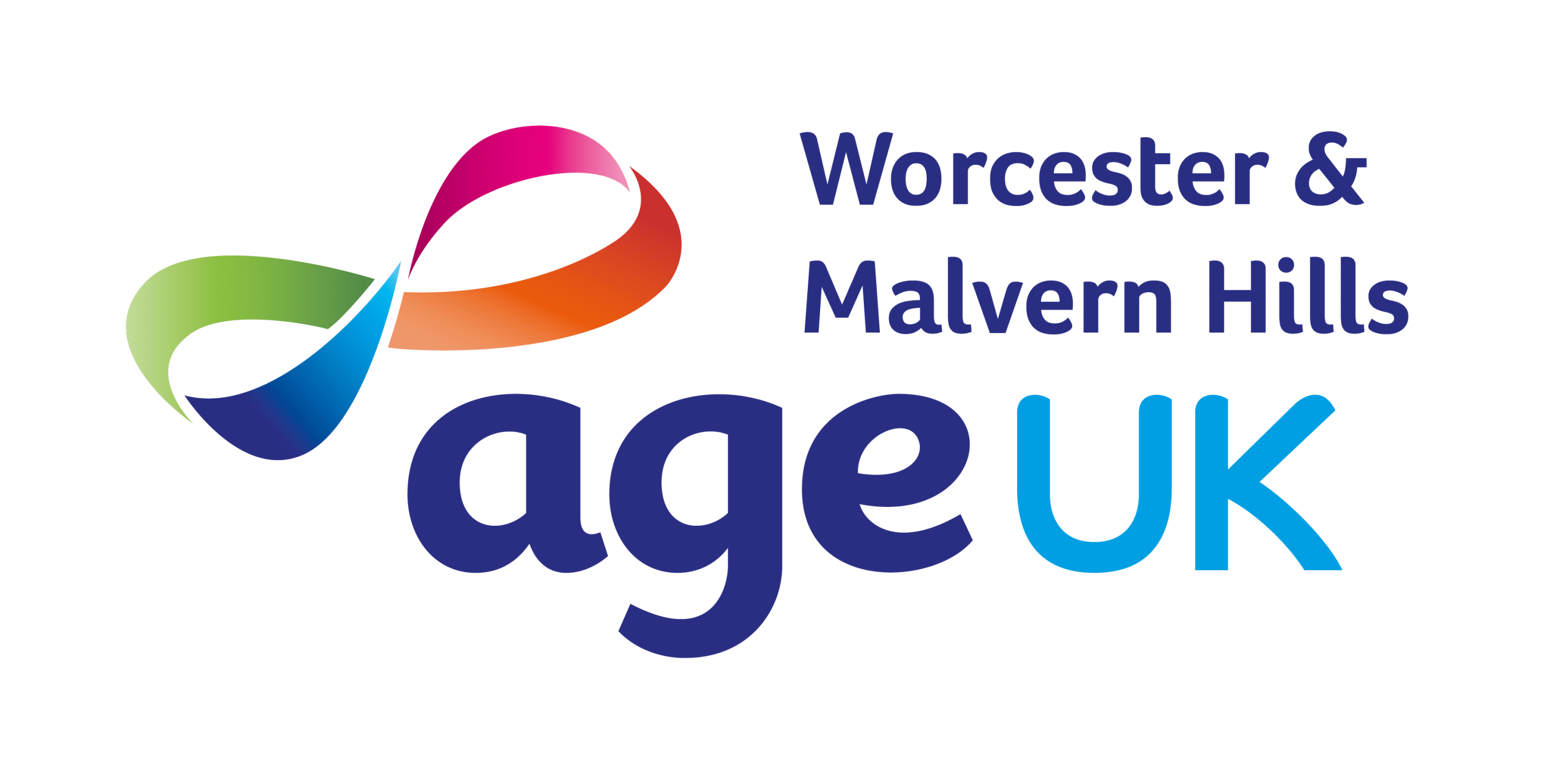 Age UK WMH: Guildhall Christmas Bash with Isy & Louis
The Guildhall, High Street, Worcester, WR1 2EY
Event Information
Age UK Worcester & Malvern Hills are holding a free to attend* Christmas Bash and want you to come along to take part in the festivities.
We will be holding the bash on 5th December 2023 at The Guildhall, High Street, Worcester, WR1 2EY.
The bash will feature multiple performances from Isy, an exceptionally talented musician from New College Worcester, as well as a number of hosted tours of the Guildhall by the Mayor of Worcester himself.
Sing along and toe tap away! Expect to hear theatre and carol favourites, such as Silent Night, Away in a Manager, The Nutcracker and Swan Lake. You might even be encouraged to sing along with the Hippopotamus Song, so don't be shy!
There will also be a raffle on the day, presenting the opportunity for you to win the festive spoils! As well as refreshments and cakes provided by the WI on the day.
*Donations are gratefully received, both on the day and through our online channels.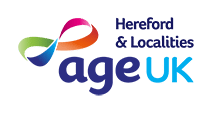 Age UK HL: Christmas Concert with Hereford Cathedral School and St Thomas Cantilupe
Town Hall, Saint Owen's Street, Hereford, HR1 2PJ
Event Information
Age UK Hereford & Localities are holding a free to attend* Christmas concert and want you to come along to take part in the festivities.
The concert will be held on 7th December 2023 at Hereford Town Hall, Saint Owen's Street, Hereford, HR1 2PJ.
The concert will feature multiple performances from our talented performers. Including a set from St Thomas Cantilupe Choir and 2 sets from the Hereford Cathedral School Senior Chamber Choir and Jazz Band
There will also be a raffle on the day, presenting the opportunity for you to win the festive spoils! As well as refreshments and cakes provided by the Hereford WI on the day.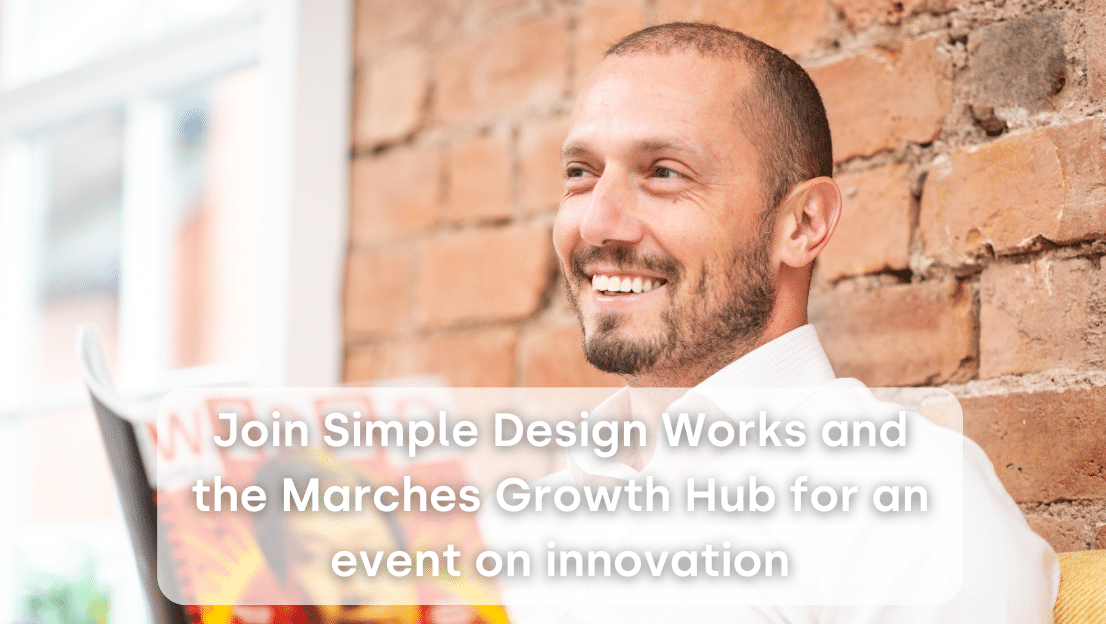 Thriving through innovation in a tough economy
The Shell Store, Canary Drive, Skylon Park Hereford, Herefordshire HR2 6SR
Event Information
Join Marches Growth Hub and Simple Design Works at the Shell Store on Thursday 7 December at an event that uncovers how you can change the way you think and act about innovation.
Simple Design Works is a product design consultancy and works closely with business owners and senior management teams to ensure their innovation brings a competitive advantage. As businesses face new challenges in the world, and consumer behaviour and markets rapidly change, this event will make you think differently about innovation.
Your speaker is experienced designer and innovator, Kristo Shivachev, who will discuss the different types of innovation that could help fund and develop your business offering. He'll also be discussing barriers to innovation, tips to advance improvement and how to create a culture of innovation in your business.
This event is for you if you are a business owner or the person responsible for design, innovation, culture or manufacturing processes.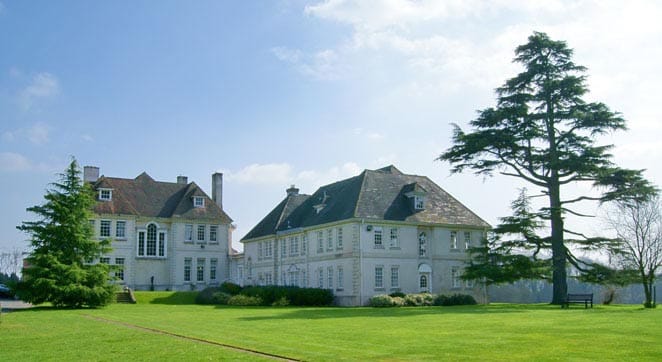 Brockencote Hall Hotel, Kidderminster, Worcestershire DY10 4PY
Event Information
For £95.00 per person, arrive to a cocktail drinks reception with canapes followed by a four course tasting menu and dancing into the night with live music. Carriages at 1.00am.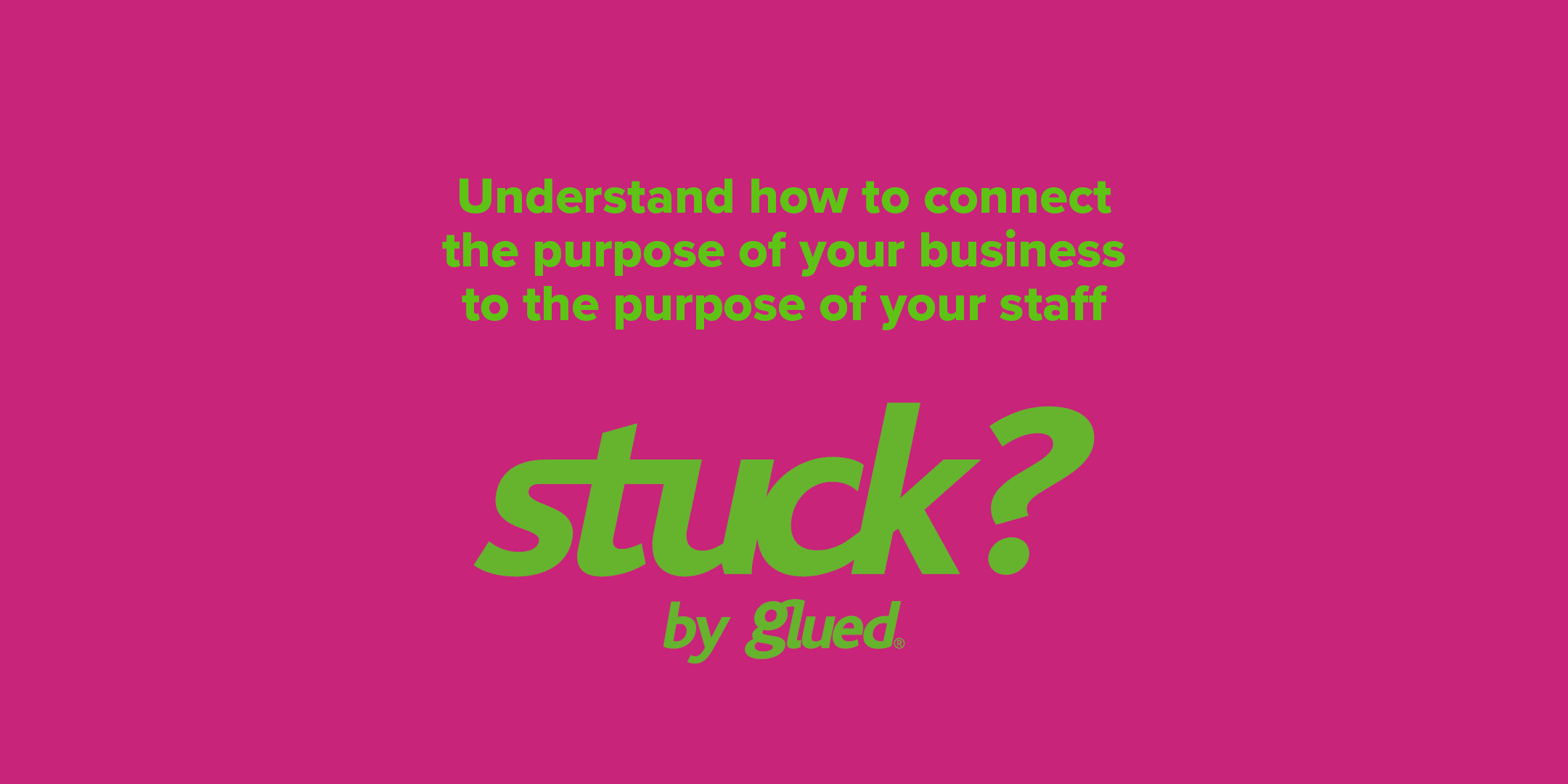 Increase commitment and motivation
Event Information
Are you are fed-up of being the only person with enthusiasm for your business?
Tired of having to whip-up enthusiasm at every turn?
Is their apathy sapping your motivation?
This online workshop is designed especially for you.
We have decades of experience in researching why people choose to do what they do. We have discovered that – almost without exception – everyone has a heartfelt reason for doing what they do. By discovering that, tapping into it and reconnecting it to how they do it – motivation is re-ignited.
This highly interactive workshop makes you your own guinea pig. We'll work with you to discover the source of your own motivation and enthusiasm. We'll show you how that enlightens why you are so driven by what you do.
In learning this technique not only can you apply it to your own team and colleagues, but you can use it for yourself in those moments of demotivation.
Imagine the force your business could be if everyone were on their 'A' game. Productivity up, internal relationships sparking, client engagement inspired, sales and margin improved.
Who is this for?
We have designed this interactive event for people who lead organisations or teams of 10 or more people. More likely to be in the business-to-business, business support or education spheres. This is not for the faint hearted, literally. We will be delving into quite emotive topics and understanding how they come to motivate us.
What you will get out of it?
Having run these on a more informal and one-to-one basis before we know that many find the process cathartic or at least self-revelatory. The idea is that by understanding the true source of your own motivations you are enabled to seek, understand and engage the motivation of the people around you. You will have your workbook and the slides from the session to assist you in applying the theory in situ.
What will happen?
Alongside a digital workbook we'll run through a series of apparently innocent but ultimately searching questions and invite you to think about, note and on a voluntary basis share your responses. Gently, we'll drill down from the tactical aspects of what you do; through the way you do what you do; and finally to why you do what you do.
You'll be asked to examine the connection between each of your responses and how they alter each other. And you'll be given homework to refine your responses into a rationale for how your personal motivation influences how you go about doing what you do, but also the valuable difference in what you do.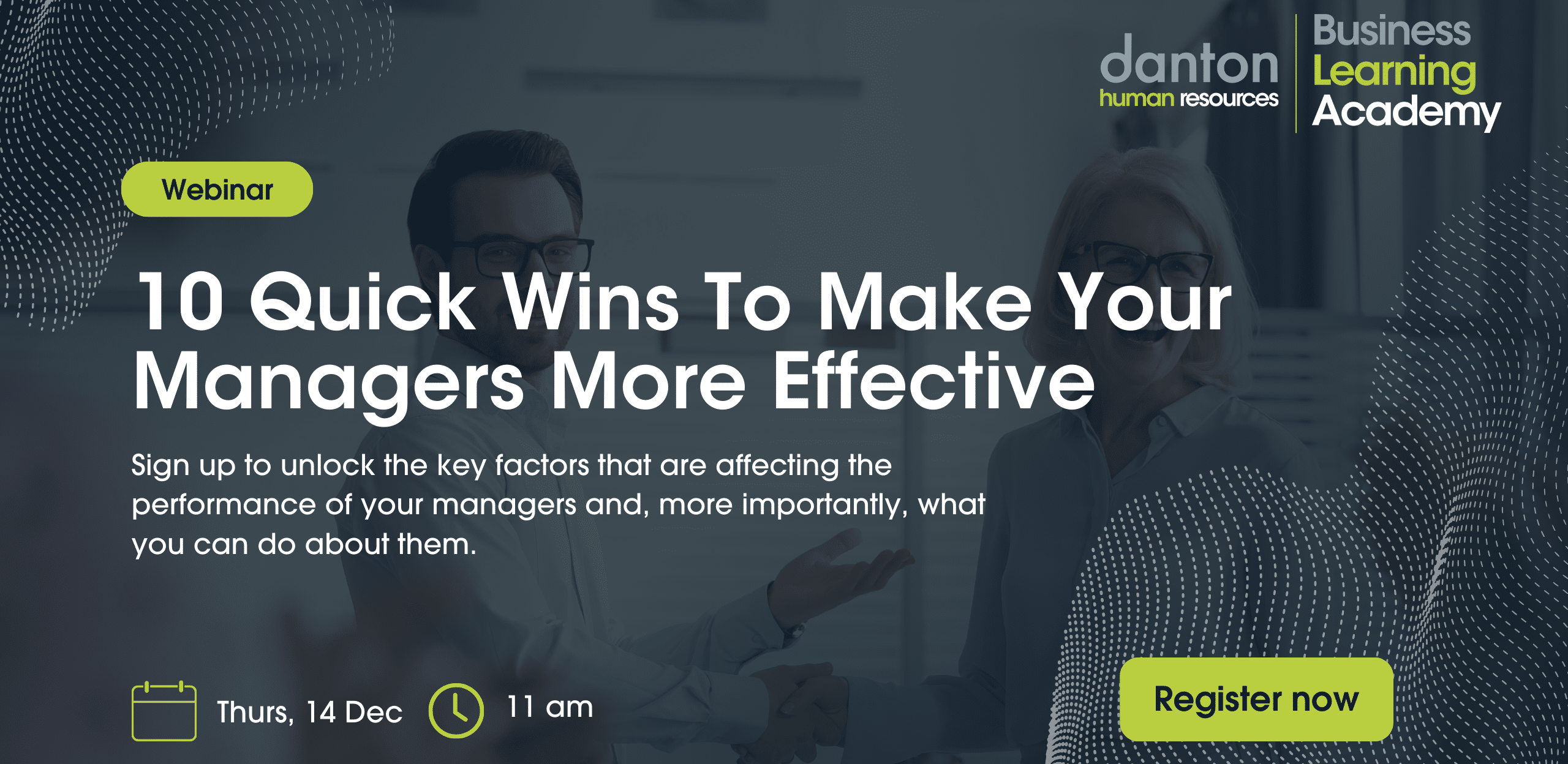 10 Quick Wins To Make Your Managers More Effective
Event Information
If you aren't seeing the results you want from the managers in your organisation, our exclusive online webinar is the solution for you. The 45-minute session runs you through the key factors that are affecting the performance of your managers and, more importantly, what you can do about them. Almost a third of people leaving organisations do so because of the relationship with their managers.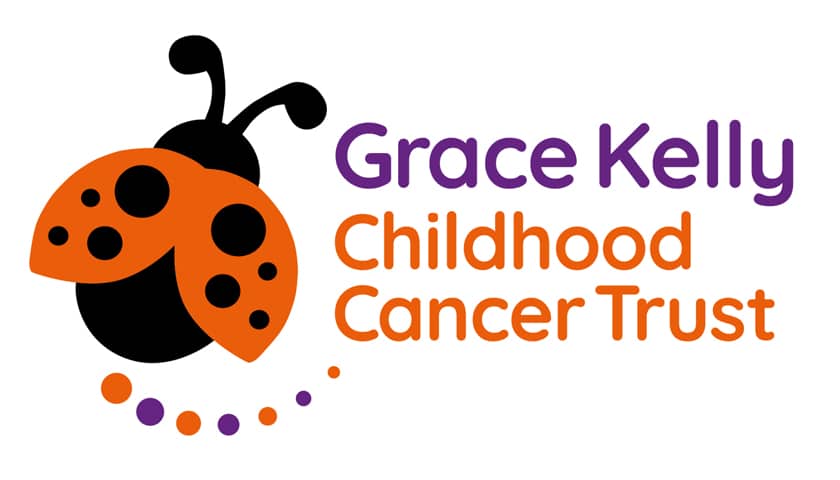 Christmas Treecycling January 2024
Event Information
Let the Grace Kelly Childhood Cancer Trust help you with a prickly problem! Our fourth Christmas treecycling campaign is back in January 2024, covering more areas and collecting even more Christmas trees!
Christmas is a time of year for family and friends and of course, the all-important Christmas tree.
We all love a real tree until the time comes to dispose of it after Christmas. Instead of having all those Christmas tree needles in the back of your car, why not ask the Grace Kelly Childhood Cancer Trust to pick it up for you?
Register your Christmas tree by Tuesday 2nd January 2024 at 5pm and our merry band of festive volunteers will come and take your tree away in return for a donation to support local children and their families affected by childhood cancer.
Because the children of today all deserve a tomorrow.
Collection Dates and Post Codes
Saturday 6th January 2024
WR1, WR2, WR3, WR4, WR5, WR6, WR7, WR8, WR9, WR10, WR11, WR12, St John's Worcester and the villages local to the charity to include:
Crowle, Upton Snodsbury, Broughton Hacket, White Ladies Aston and Drakes Broughton. Due to a high demand we have allowed up to 4 days to collect in these areas.
Monday 8th January 2024
New for 2024, the team will be collecting Christmas trees from: DY9, DY10, DY11, DY12 and DY13.
B45, B48, B49, B60, B61, B80, B95, B96, B97, B98, Barnt Green, Alvechurch, Feckenham and Inkberrow.
Our Be More Frank Team will be collecting from HR1, HR2, HR3, HR4, HR5, LD3.

Event Information
Do you have a real Christmas tree this year?
Let us take away the hassle of your first job in 2024 by recycling your Christmas tree in return for a small donation to Primrose Hospice.
Our band of helpful elves will be taking to the streets from 7th-8th January to dispose of your beloved Christmas trees by environmentally recycling them at Primrose Hospice in Aston Fields.
We will be collecting trees in Bromsgrove, Redditch and the below postal areas:
B60, B61, B80, B96, B97, B98, B45, WR9, Alvechurch, Feckenham and Inkberrow.
The collections will take place from Sunday 7th– Monday 8th January.
Please ensure you have registered your tree by 11pm Saturday 6th January.
All you need to do is register your tree, pop your tree outside your house and leave the rest to us.
BOOK YOUR COLLECTION HERE: https://primrosehospice.enthuse.com/Treecycle2024#!/

A social enterprise roadmap seminar
Kingsway House
40 Foregate Street, Worcester WR1 1EE
Event Information
A jargon free, interactive seminar designed for social enterprises, not for profits and/or charity organisations.
Half day collaborative session followed up by a 1-hour one to one business review session.
WHO WILL BENEFIT
– Organisations revisiting their board strategy.
– Organisations struggling to engage with the
community.
– Organisations that need to get access to the
right support.
– Organisations that have difficulty maintaining
their social mission.
– Organisations struggling to attract funding.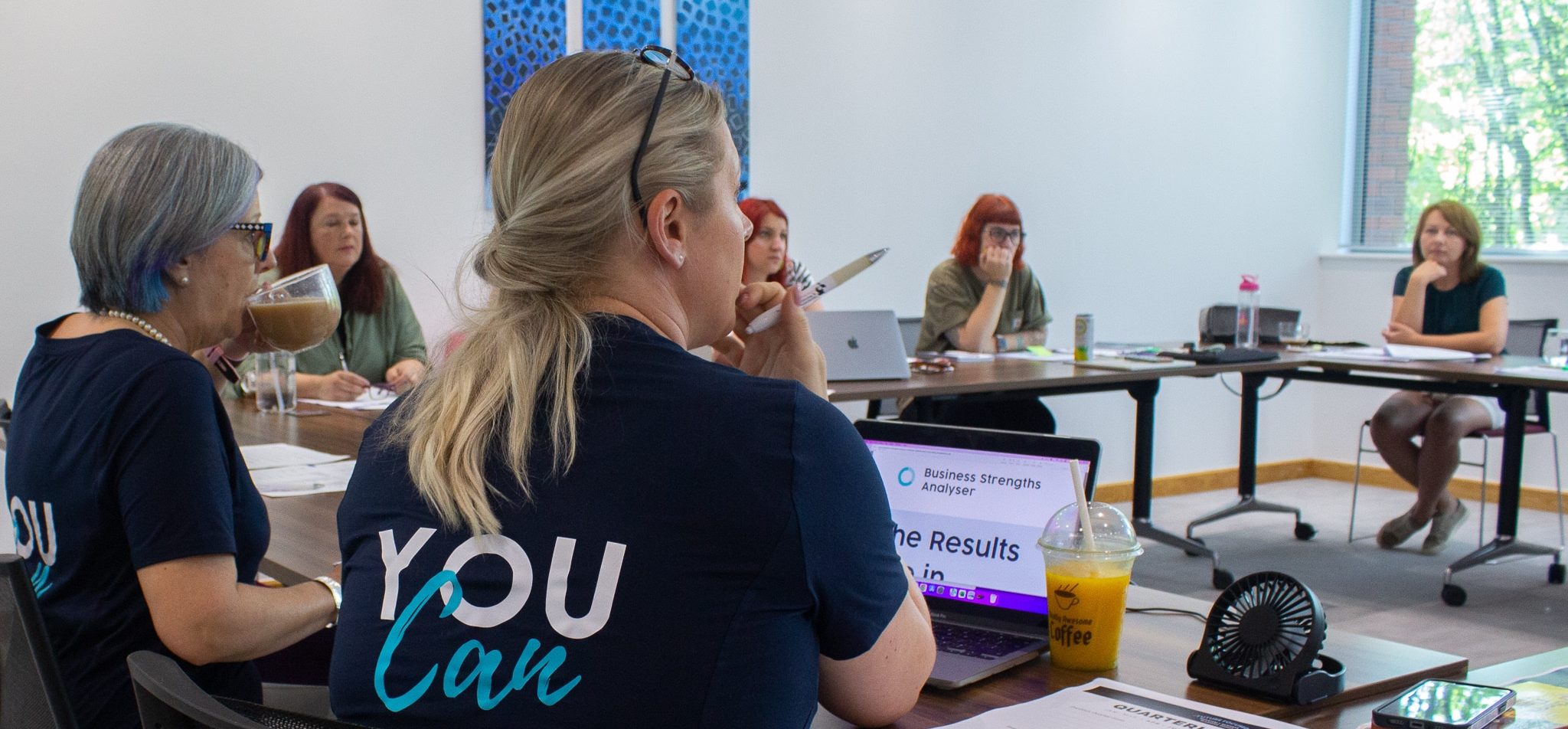 Business Planning Workshop
3 Coachouse Yard, Cowsden Hall Farm, Worcester. WR7 4NZ
Event Information
If you are feeling a little lost within your business and you need to sit down and create a solid plan, join us on the 11th Jan 9.30am-1.30pm for the next business planning workshop.
It's a relaxed & supportive environment suitable for all business owners whether you are just starting out or more established.
You'll receive our:
➡️ Our ultimate planner guide to complete on the day
➡️ The Business Strengths Analyser quiz is included to show your business's current strengths and weaknesses
➡️ Peer-to-peer support
➡️ Guidance from our head business coach
➡️ A snazzy RWC notebook for all your brilliant ideas
➡️ Lunch, snacks and drinks included
➡️ Free parking at our office.
Reserve your seat here – https://realworldconsultancy.org/business-summit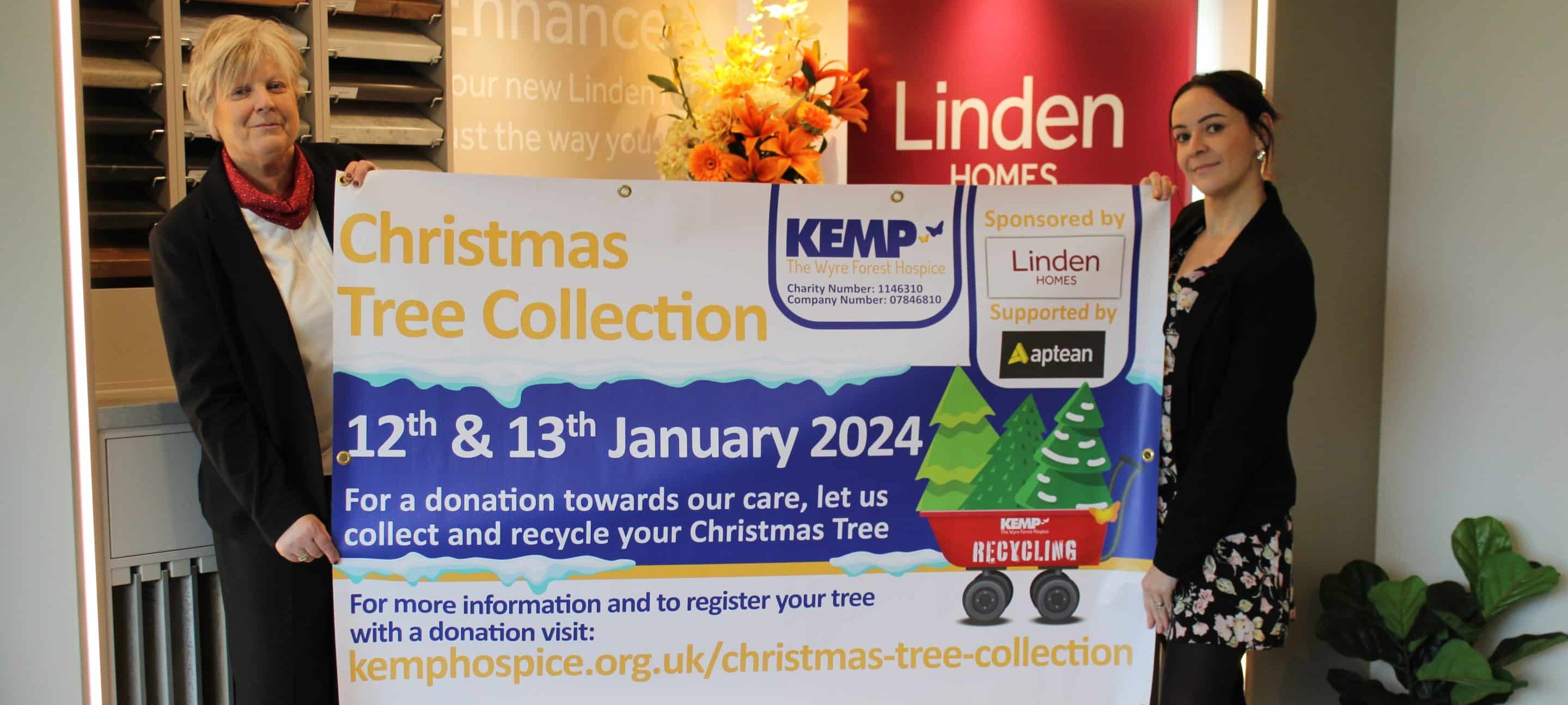 KEMP Christmas Tree Collection
Event Information
Our Christmas Tree Collection is back!
🎄 Let us help you with the big Christmas clean up, while you help us with a donation to our care and support services.
The collection of this year's trees will take place on the 12th & 13th January 2024.
REGISTER YOUR TREE WITH A DONATION:
https://donate.kemphospice.org.uk/christmas-tree-collection-project/
WHAT IS CHRISTMAS TREE RECYCLING?
It's a great way to beat the queues for the tip and save your car from all the needles!
Register and donate online and we will collect your real Christmas tree from your drive, front lawn or front door in the New Year.
We have a dedicated group of volunteers that will be making their rounds throughout the Wyre Forest area, collecting and recycling trees in return for a donation to support our care.
WHEN IS THE CHRISTMAS TREE RECYCLING COLLECTION?
The Christmas tree collection will be between Friday 12th to Saturday 13th January 2024.
Registration closes on Sunday 7th January 2024.
We are only able to offer the Christmas Tree collections from the following postcodes:
KIDDERMINSTER
DY10 1, DY10 2, DY10 3, DY10 4,
DY11 5, DY11 6, DY11 7
BEWDLEY
DY12 1, DY12 2
STOURPORT
DY13 0, DY13 8, DY13 9
HAGLEY
DY9 0, DY9 9
If we aren't collecting in your postcode area this year, please consider one of your other local hospices who will also be whisking Christmas trees away, hassle-free, this January.
We are very grateful to Linden Homes who are this years Christmas Tree Collection sponsor
MY POSTCODE IS LISTED HOW CAN I REGISTER MY TREE FOR COLLECTION?
Simply donate online and we will collect your tree. All you need to do is remove any decorations, wooden blocks or plastic holders from the tree and put it outside your property the night before. 100% of the monies raised from donations will go directly to KEMP Hospice!
With every donation and tree collected, we can continue to provide essential care to local people with life-limiting illnesses and bereavement counselling this winter and beyond. And what's more, it's good for the environment too!
CALLING ALL VOLUNTEERS – CAN YOU SUPPORT US THIS JANUARY?
We rely on the hard work and support of volunteers to help make our Christmas Tree collections possible. If you are a van owner and you'd like to donate some of your time to help raise vital funds for KEMP Hospice, then please contact our Fundraising Team by emailing fundraising@kemphospice.org.uk or by calling 01562 756 066.
KINDLY SUPPORTED BY:
Aptean
If you have any queries about the Christmas Tree Collection, please read our Frequently Asked Questions here:
https://www.kemphospice.org.uk/UserFiles/File/FUNDRAISING_EVENTS/Tree_Collections/Christmas%20Tree%20Collection%202024%20FAQs.pdf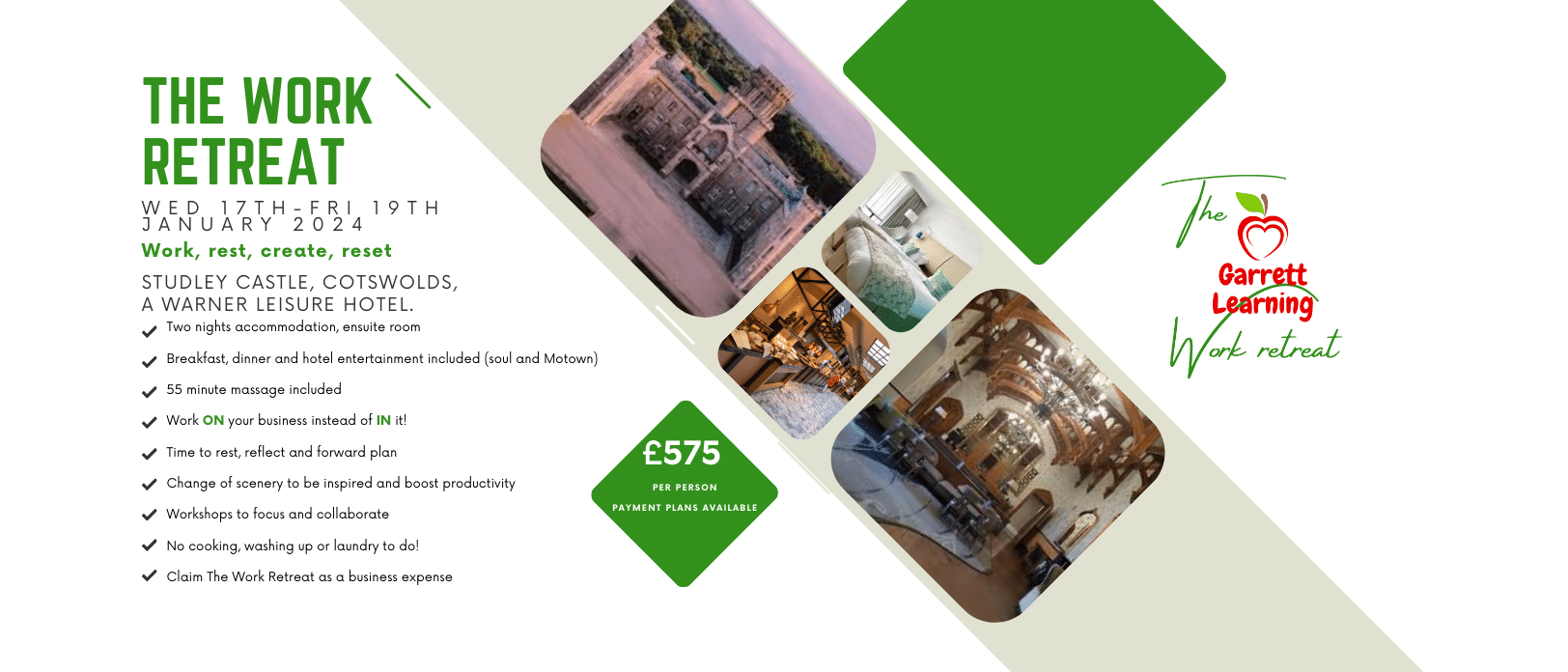 The Work Retreat with Garrett Learning
Event Information
It can feel overwhelming to be on a constant hamster wheel, juggling work, new ideas, projects, and life in general. It's important to find ways to break out of this cycle and re-energise yourself on The Work Retreat.
WHAT CAN I EXPECT ON THE WORK RETREAT? Two nights accommodation in a castle with awesome people!
A CHANGE OF SCENERY: By stepping out of your usual environment and changing your scenery, you can refresh your mind, find new inspiration and boost your productivity.
'YOU' TIME: This can be an opportunity to focus solely on your projects, without distractions. It also gives you a chance to unwind and recharge because you're worth it!
EMBRACE NATURE: Take advantage of the grounds. Spending time in a natural setting can help clear your mind and reduce stress. You can also combine this with productive activities like brainstorming or journaling.
NO CHORES! You'll be catered for, meals included: 2x breakfast, 2x three-course dinner, and housekeeping service in your single occupancy ensuite room, with tea, coffee, milk, biscuits and a mini fridge.
OPTIONAL ACTIVITES INCLUDE: Guided networking walks around the hotel grounds, 55-minute massage in the hotel spa, evening entertainment (Soul and Motown) workshops: collaboration, quarterly business review, knowledge share and a 1:1 power hour with Wendy.
Fancy it? – It costs £575.00 for The Work Retreat.
What's not included?
Travel to and from the venue
Lunch – Have the option to explore the area or eat at your own leisure
Drinks outside of your bedroom
Room upgrades – these are optional payable extras
If you have questions, room requirements, dietary requirements, special consideration, etc, please email well-being Wendy before paying your deposit. The Work Retreat is limited to 10 people. Feel free to contact Wendy at wendy@garrettlearning.co.uk

Tech and Digital Apprenticeships and Training Drop-in Sessions
Event Information
On the 23rd January, Danni from TDM is back running another drop in session from the Shell Store.
If you're an employer, employee or self employed in the local area and want to find out more about the Tech and Digital Apprenticeships and Training that TDM offer, book your slot for a short chat
The Development Manager Ltd is an Apprenticeship and training provider offering Skills Bootcamps, Career-Entry Apprenticeships and BSc (Hons) Degree Apprenticeships, from Level 3 to Level 6 across the West Midlands and beyond.
We can support you with; Digital Marketing, Data, Cyber Security, Software Development, ICT, Digital Support and Network Engineering
(sessions are 1:1 and available in person or via video call)
Worcestershire County Cricket Club, County Ground, Worcestershire WR2 4QQ
Event Information
Stumped Minds Quiz Night at New Road – Thursday 25th January 2024.
Join us for an exciting evening of brain-teasing fun at Stumped Minds Quiz Night- the ultimate general knowledge quiz night!
📍Location: Worcestershire County Cricket Club, New Road Worcester
⏰ Date and Time: Thursday 25th January 2024 at 7pm
🎟️ £13.50 ticket includes: Your entry and a delectable Pie & Chips! 🥧🍻
Pie & Chips; Meat option, or Cauliflower & Spinach Balti Pie (Vegetarian) or Mushroom & Leek Pie (GF)
👥 Teams of 2 to 6 players
Are you ready to put your knowledge to the test? Challenge your mind as our quizmaster guides you through an interactive quiz night filled with intriguing questions, mind-boggling puzzles, and exciting trivia from various categories.
With exciting prizes up for grabs, including bragging rights as the 'Stumped Minds' champions, this is an event you won't want to miss! Engage in friendly competition, enjoy great company, and indulge in a delicious Pie & Chips meal, all while cheering on your team to victory.
Don't let your mind get 'stumped' – book your tickets today and get ready for an evening packed with tantalising trivia and laughter.
Click here to purchase tickets or call 01905 337921 to book your tickets for Stumped Minds- the ultimate general knowledge quiz night at Worcestershire County Cricket Club!
Please note that New Road is a cashless venue. All major debit and credit cards are accepted.
KEMP Masters Chairty Golf Day 2024
Ombersley Golf Club, Worcestershire
Event Information
KEMP Masters Charity Golf Day returns on Wednesday 10th April 2024 at the stunning Ombersley Golf Club to play the spectacular 18 hole course. The afternoon will be followed by dinner and a prize presentation. four men stand holding golf clubs next to a blue and white kemp flag
Ombersley Golf Club, Worcestershire
Teams of four – mixed ability, best two scores counted.
Wednesday 10th April 2024
10am registration, refreshments and bacon rolls
18 holes, fourball, best two scores counted – two tee start
After match meal, prize presentation and raffle
We invite teams to participate from across the West Midlands for this relaxed golf tournament, all in aid of a great cause.
There will be numerous competitions from nearest the pin to longest drive and plenty of opportunities to network and socialise across the afternoon.
REGISTER YOUR TEAM
https://kemphospice.beaconforms.com/form/7a18cb20
SPONSORSHIP OPPORTUNITIES
If you would like to sponsor a hole on the course for this event, please contact jayne.sargeant@kemphospice.org.uk to discuss availability.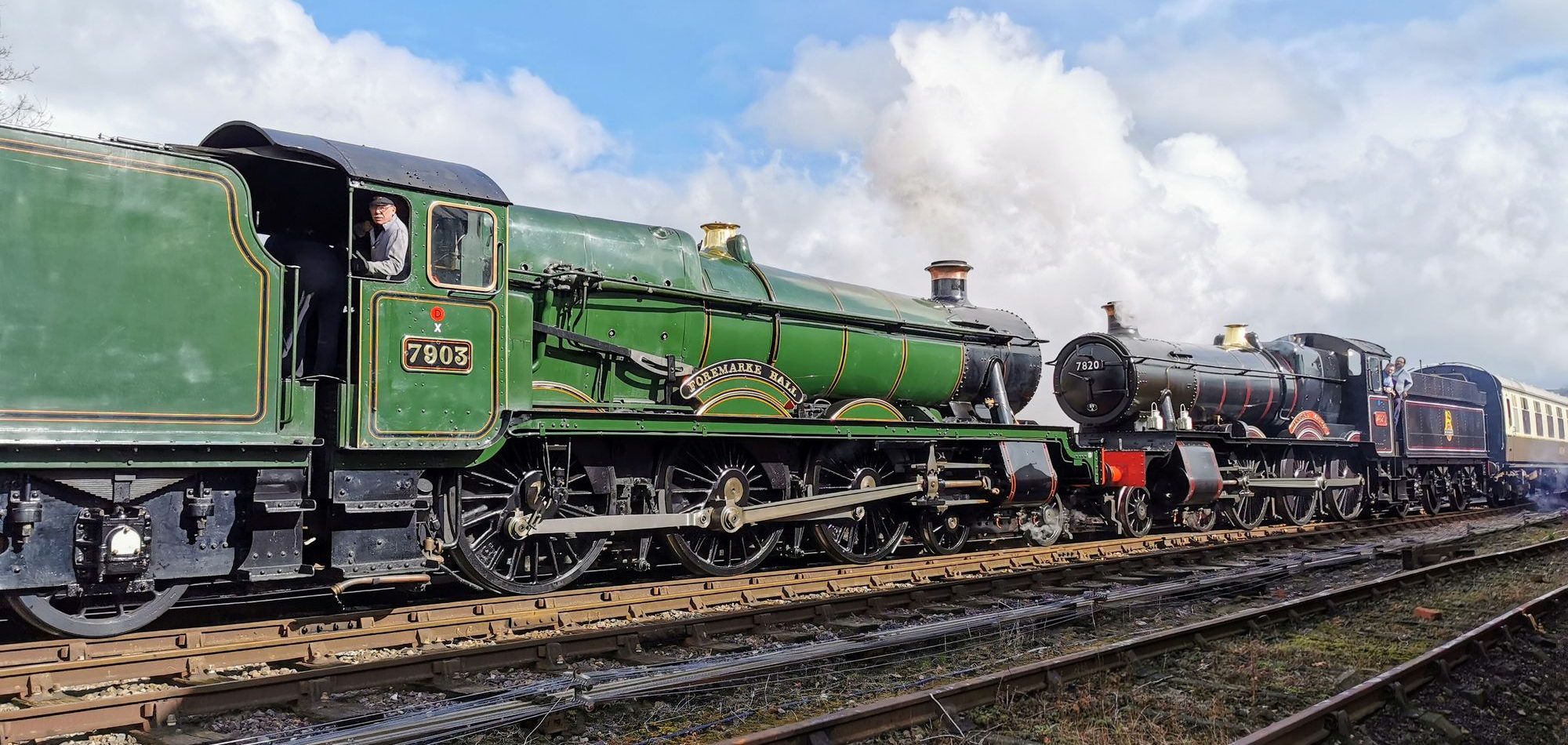 Gloucestershire Warwickshire Steam Railway's Cotswold Festival of Steam Gala
Toddington Railway Station
Toddington, Glos GL54 5DT
Event Information
Welcome to the Gloucestershire Warwickshire Steam Railway's Cotswold Festival of Steam Gala.
Get ready to embark on a journey through time, where the past comes alive and the heritage of steam locomotives is celebrated in all its glory. Join us for a long bank holiday weekend filled with the magic of steam, picturesque landscapes, and the rich history of the Cotswolds.
🌟 About the Festival:
The Cotswold Festival of Steam Gala is a spectacular event that brings together railway enthusiasts, families, and adventure seekers. Held amidst the charming Cotswold countryside, this gala showcases the elegance and power of steam locomotives, offering a unique experience for visitors of all ages.
🚂 What to Expect:
✨ Steam Spectacles: Witness magnificent steam locomotives in action, chugging gracefully through the scenic routes of Gloucestershire and Warwickshire. Marvel at the intricate engineering of these vintage giants as they puff and hiss, filling the air with nostalgia.
✨ Heritage Displays: Immerse yourself in our heritage displays, featuring historic railway artifacts, vintage carriages, and fascinating exhibits. Learn about the evolution of locomotives and the vital role they played in shaping the region's history.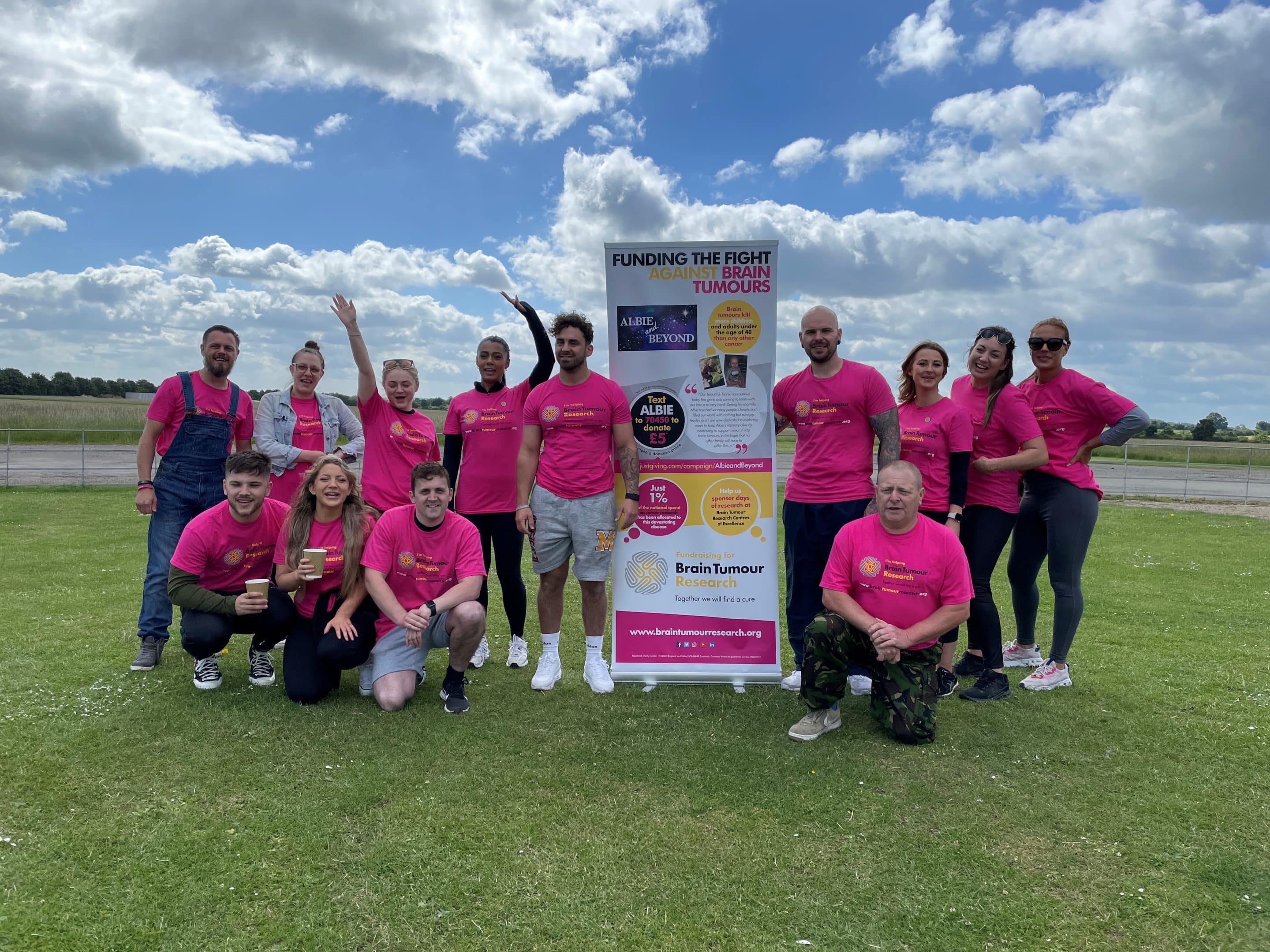 Whitchurch, Shropshire SY13 2HA 
Event Information
Our Jump for Hope on Saturday 8th June 2024 is an amazing opportunity to challenge yourself and complete a tandem skydive from 10,000ft.
There is little doubt that skydiving is one of the most thrilling adventures there is. What's more, this freefall-fundraising is a fantastic way to help us get closer to a cure for brain tumours.
Whether you choose to skydive alone, with a partner or as part of a team, there is nothing better than the adrenaline rush you get from jumping out of that plane and raising money for us at the same time.
Please email deborah.gascoyne@braintumourresearch.org if you have any questions or would like to take a bigger group on a skydiving adventure through the skies!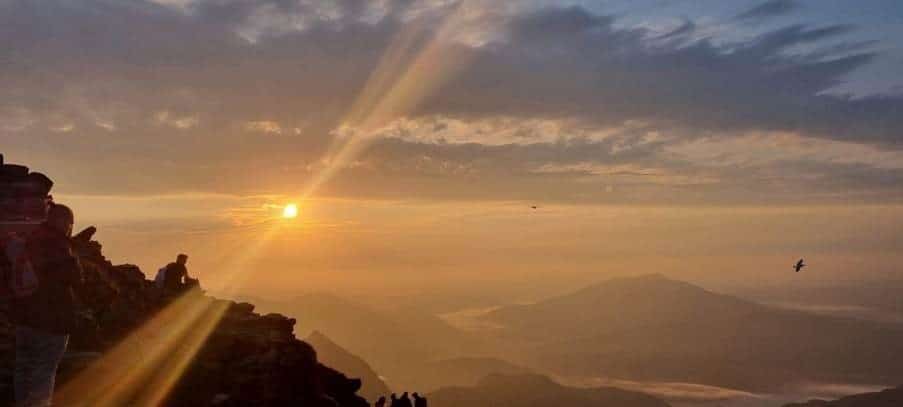 Event Information
16TH JUNE 2024
Snowdon at Sunrise Challenge
SNOWDON AT SUNRISE 2023
Take on this epic challenge!
Stand on the summit of Snowdon as the moon shines in the night sky, then watch the sun rise over the mountain slopes as you descend.
Snowdon at Sunrise – A beautiful view, an unforgettable experience, an inspirational challenge.
Date: Sunday 16th June 2024
Location: Llanberis Path Route
Distance: 9 miles (there & back)
Starting Point: Snowdon Mountain Railway Station
SUPPORT KEMP THROUGH SPONSORSHIP
Entry fees help us to cover the cost the event, but by opening a Just Giving page and raising sponsorship, you help us to support more people in the local community.
Every penny counts.
REGISTRATIONS OPEN SOON – Email Steffi.price@KEMPHospice.org.uk
Terms & Conditions
Utilise our brand new Member events calendar to promote your upcoming events and webinars, free of charge! If you're a Chamber Member, simply login to your members area and submit your event here.
If you're not a Chamber Member, but would like to promote your event on our calendar, please contact our Marketing team via marketing@hwchamber.co.uk. Non-members will be charged a fee of £99 + VAT to publish their event.
This page must only be used to promote events and webinars, training courses will not be accepted. Each event submission will be reviewed by the Herefordshire & Worcestershire Chamber of Commerce, who have the right to refuse a submission should we deem the event to be in direct competition with our own.
Please note all submissions will be reviewed and published within 48 hours.
Want to advertise your event here?
Simply login to your Members area and submit your event!