Be part of our team
Being a finalist in the World Chambers Competition, awarded one of the Sunday Times Best Not-for-Profit Organisations to work for 2018, 2019, 2020 and 2021, and being accredited at Investors in People Gold level, these are exciting times to join the Chamber of Commerce.
We offer an excellent benefits package which includes: 29 days annual leave (increases with service) plus Bank Holidays, private healthcare and access to Westfield Health. We also provide a range of work-life balance policies, pension scheme and are an equal opportunities employer. Our employees also have access to extensive training opportunities, onsite parking and annual team building events.
Please find our current vacancies below.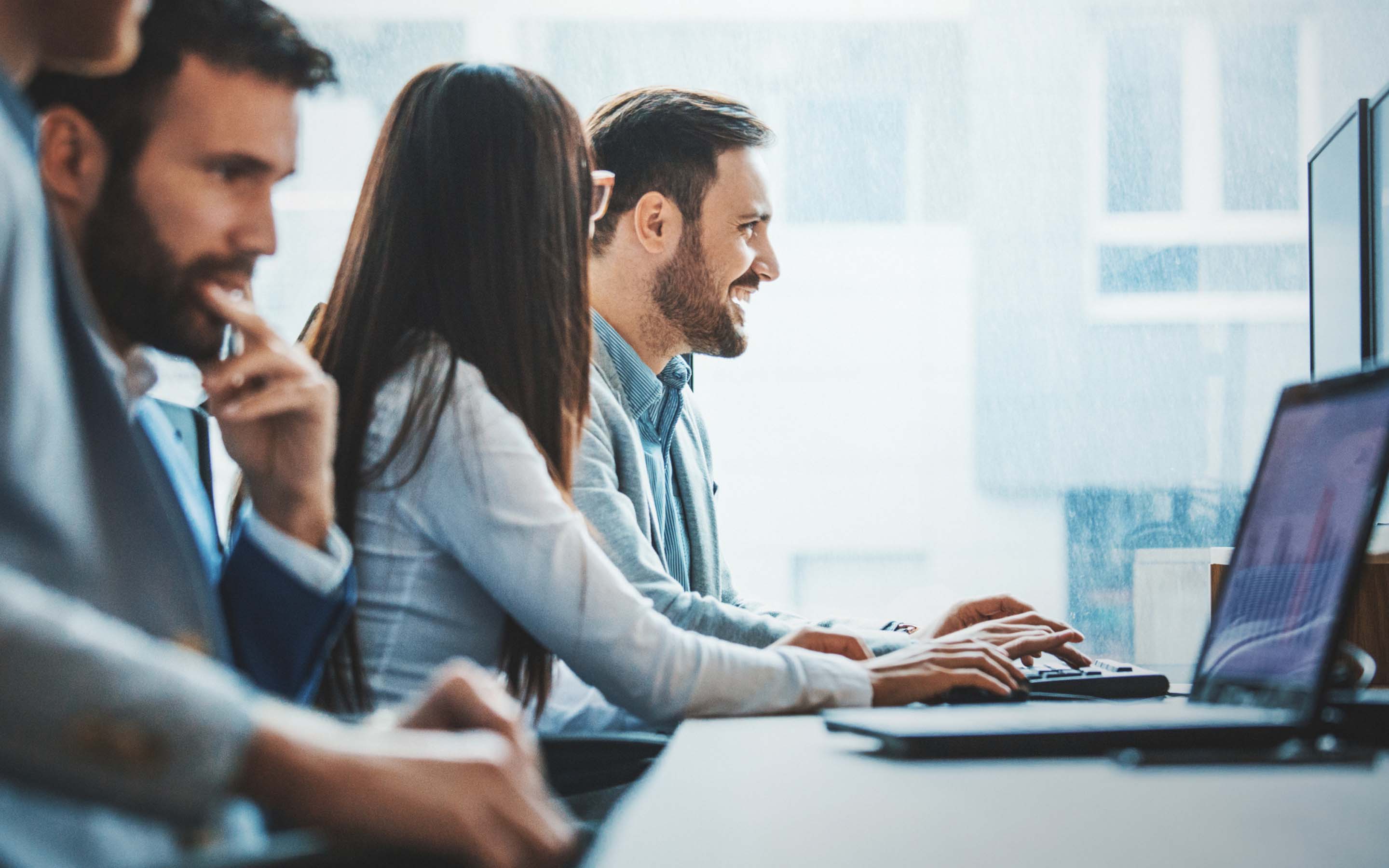 Events Coordinator
Salary: £22,474.00 – £27,274.00 p.a. + benefits
Location: Worcester
Full-time: 37 hours per week
About This Role
About us:
The Herefordshire & Worcestershire Chamber of Commerce is a member-led, not for profit organisation working to support local business communities and our large network of Members. Finalists in the World Chambers Competition awarded one of the Sunday Times Best Not-for-Profit Organisations to Work for 2018 – 2021, and accredited at Investors in People Platinum level, these are exciting times to join us.
Job introduction:
We now have an exciting opportunity for an Events Coordinator to join our team, assisting the Events and Training Manager. This is a varied role and perfect for someone who has a passion about events.
Main responsibilities:
As the Events Coordinator, you will have the opportunity to be involved in all events the Chamber host around the two counties.
You will be responsible for the co-ordination, promotion and delivery of allocated Chamber Forums (Food & Drink, Sustainability, Manufacturing Growth), along with the promotion of all Patron and Strategic events. Supporting the annual Chambers Business Awards, five Conferences and two Business Expo's.
You will be able to produce prep materials for events along with providing up to date information to the Senior Events Co-ordinator, along with ensuring the Chamber website is always up to date with information on events.
You'll have the opportunity to deal with members and non members, engaging with communications and dealing with any queries.
As the Events Co Ordinator the role will involve promoting on Twitter and Linkedin.
As part of the Events department, you'll be required to work collaboratively with other departments within the Chamber.
Ideal candidate:
This is a key role for the organisation and we are looking for an individual with experience working within a similar events support role, who enjoys working with a variety of people and has a customer focus.
We're looking for a candidate with a professional approach and ability to prioritise a number of tasks.
Benefits:
We offer an excellent benefits package including: 29 days holiday plus Bank Holidays (increasing with length of service), pension scheme, private healthcare, gym discounts, access to GP 24/7, EAP and access to retail discounts. We offer a wide variety of training, team events and a range of work life balance policies.
Herefordshire & Worcestershire Chamber of Commerce is an equal opportunities employer.
If you would like further information or would like to apply for the role, please send your up-to-date CV and cover letter detailing how you meet the person specification to recruitment@hwchamber.co.uk by Monday 6th June 2022.
Interviews are expected to take place on Thursday 16th June 2022.
What is it like to work for the Chamber?
Take a look at the case studies below from current staff at the Chamber and their progression throughout the company.
Olivia Williams - Events & Training Manager
My journey at the Chamber started when I was 18 years old, enthusiastic and eager to get started on the career ladder, I was excited to join the Herefordshire and Worcestershire Chamber of Commerce on a temporary contract. My experience was quickly expanded through working in various departments including, Events, Training, Finance, Membership and Department for International Trade. I started to understand the role a local Chamber of Commerce played, how we help businesses, and our connection to the British Chamber of Commerce.
During my time at the Chamber I have been given an abundance of opportunities to develop and grow, professionally and personally. My first permanent position was Events and Training Assistant where I gained an understanding of the variety of events and training courses we offered to our Members. I then took on the role of Training Coordinator, and then Events Coordinator and used my passion for learning  and networking to develop and bring new ideas to each department. In 2016 I was successful in my application for the role of Events and Training Manager, I was over the moon to have been given the opportunity.
I am extremely proud of my team and my department, not only for continuously expanding and developing our events and training courses, but for the teams innovative ideas and desire to help Chamber Members. As was my first management role, I have received plenty of training and support from the organisation which I have found invaluable for my development. I was selected to join a Rising Stars programme which gave me even further opportunities to learn, expand my knowledge and better my department and the business.
I believe strongly in the Chambers vision to support local businesses, and feel grateful for the benefits we as employees receive, including generous annual leave (I enjoy a holiday!), Westfield Health, and numerous fun activities including the Christmas Party! I am proud to work at the Herefordshire and Worcestershire Chamber of Commerce!
Elizabeth Hardman - Business Engagement Executive
My first experience with the Herefordshire & Worcestershire Chamber of Commerce was when I was just 16 years old and did my high school work experience here. I was then welcomed back during my university degree as part of my sandwich course and did 12 months as the Marketing Assistant. Fast forward again and I am now one of the Business Engagement Executives and have been here for almost 3 years.
I started off as an Account Executive and looked after the Herefordshire Members. I built up some strong relationships and it was great to be able to support our Members and ensure they were getting the most out of their Memberships. I gained lots of valuable experience and the Chamber have encouraged me and my career path and I now engage with new businesses on a daily basis. I very much enjoy being out and about in the county and attending an array of events and it has been great to see our presence in Herefordshire continue to grow!
Yasmin Bent - Senior Events Co-ordinator
After a year at Sixth Form College I knew University wasn't the right career path for me therefore, I applied for an apprenticeship role at the Herefordshire & Worcestershire Chamber of Commerce in July 2013. I was successful in my application and started the role as Business Engagement & Events Assistant.
I split my time between events, training & membership, my varied role included booking delegates training courses and events, administration support, organised training courses at our premises and preparing for all events. The Chamber secured a tender to run the Worcestershire Christmas Fayre for 2 years; this was a really exciting time as it was a completely new project for the whole team to get involved with, part of my role was to organise all 300 coaches into the city centre.
After completing my level 2 apprenticeship I was fortunate to be offered a permanent position working alongside the Events & Training Team. I began to take on bigger projects and more responsibility; It was at this point I started to have a real passion for planning and organising events. Within the same year I had been promoted to Events Co-ordinator, in this role I help deliver a wide range of commercial business events including large business exhibitions, conferences, awards ceremonies, networking events and sector specific forums as well as visiting new venues & marketing all of our events.
I am so thankful for the opportunities that I've received since working at the Chamber; I have been able to attend over 20 training courses to develop my skills such as Customer Care, Advanced Excel, Effective Use of Social Media & Telephone Techniques. I joined the GDPR working group last year to ensure the Chamber is fully compliant with the new regulations.
I am continuously progressing in my role, last year we launched our new events programme in whereby Chamber members receive free & experiential networking events such as Chocolate Tasting, Meeting & Feeding the Rhinos, BBQ's and Horse Racing days. As Events Co-ordinator I've have the pleasure of organising the majority of our 150 networking events as well as our showcase Annual Business Awards and largest Business Expo's in the two counties.
Last year my two colleagues and I were offered the chance to run a networking group for young professionals to help bridge the skills gap. I am currently on the Rising Star Programme whereby I sat down with our HR Director to create a personal development plan over the next year that will further my skills and experiences.
I'm extremely grateful for the experiences I've had at the Chamber so far, I have really developed my skills set and with the help of my mentoring sessions now have an understanding of what I need to do to progress in my career.
Recruitment, Selection & Assessment Policy
Recruitment Privacy Policy
Looking after our employees
The Chamber works collaboratively with a number of stakeholders to raise awareness of, and support strategies that drive employee wellbeing.
Many of these are helpful initiatives and some are legal requirements. Click on the drop-downs below to find out more and, if you're a business, find out how you can get involved.
Worcestershire Works Well
The Chamber is a partner in the Worcestershire Works Well program. This is an accreditation program which is free to join and which encourages and supports businesses to take a more proactive approach to the health and wellbeing of its workforce. 
Employers are provided with regular updates and resource packs and, with the support of a dedicated WWW representative, are able to progress through three accreditation levels which encompass a broad range of health and wellbeing topics.  The WWW team also organise two health and wellbeing events a year which include a range of speakers on a variety of topics and the opportunity to network and share best practice and new ideas. For further information click here.
Time To Change
As an active partner in the Worcestershire Time to Change Hub, we are helping to reduce discrimination associated with mental heath and have signed the employers pledge.
Five of our employees have volunteered to become workplace champions and are now working together on initiatives to promote this important topic. Further information may be found here.
IOSH Managing Occupational Health and Wellbeing
We have recently been awarded our licence to deliver this accredited course on behalf of the Institute of Occupational Safety and Health, alongside Working Safely and Managing Safely.
This course focuses on improving health and wellbeing awareness across the organisation and provides practical advice and tools for managers to help create a healthy and productive place of work. Further information may be found here.
Working For Carers
As a Working for Carers member, we understand the challenges faced by working carers (currently estimated to be 1 in 8 workers). 
Membership of the scheme allows access to valuable resources and reinforces our approach to looking after employees who may have caring responsibilities. For further information on the scheme click here.