Be part of our team
Being a finalist in the World Chambers Competition, awarded one of the Sunday Times Best Not-for-Profit Organisations to work for 2018, 2019, 2020 and 2021, and being accredited at Investors in People Platinum level, these are exciting times to join the Chamber of Commerce.
We offer an excellent benefits package which includes: 29 days annual leave (increases with service) plus Bank Holidays, and access to Westfield Health. We also provide a range of work-life balance policies, pension scheme and are an equal opportunities employer. Our employees also have access to extensive training opportunities, onsite parking and annual team building events.
Please find our current vacancies below.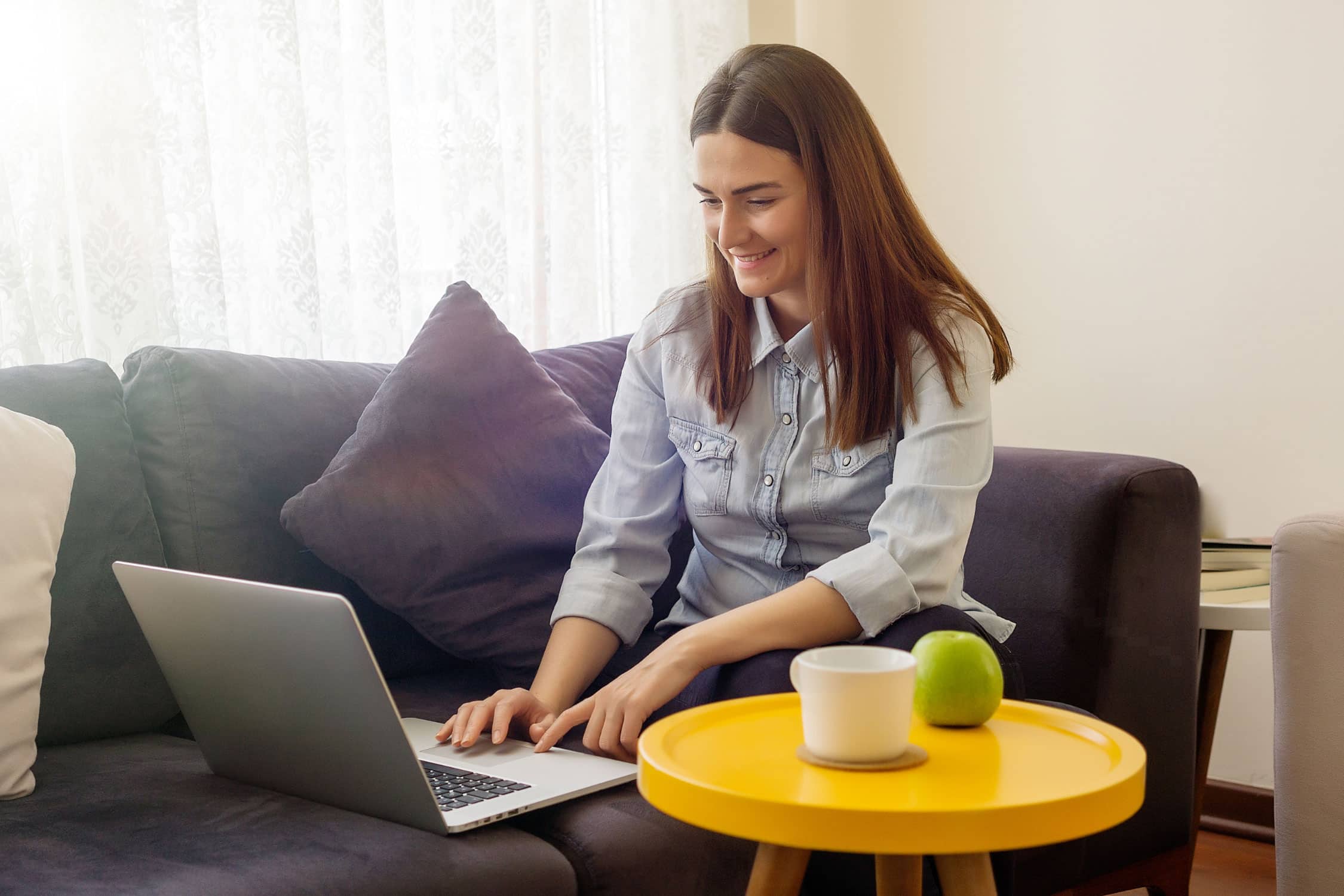 WGH Business Engagement Administration Executive (Fixed Term Contract)
Salary: £22,500 per annum
Location: Worcester
Full Time – 37 hours per week. (Part time roles will be considered pro rata.)
The closing date is the 8th December 2023
About This Role
Main responsibilities:
1. To engage with WGH Account Managers to create quarterly and monthly engagement plans, proactively identifying Worcestershire businesses to offer support and signpost information, advice and guidance – linked to the WLEP's Plan for Growth (2020-2040).
2. To be primary point of contact on phone system responding to incoming calls from stakeholders and businesses and logging queries.
3. To administer incoming queries into WGH mailbox and work with team to resolve in a timely manner.
4. To provide support on planning and delivering WGH business networking / engagement events.
5. To undertake proactive calls to Worcestershire businesses to generate leads / appointments for WGH Account Managers to conduct business visits.
6. To stay current with WGH and wider business support services.
7. To support and maintain an internal record of business support schemes currently active at a local, regional and national level and liaise with team to ensure kept up-to-date and accurate.
8. To provide a professional 'front of house' service to our customers, partners and stakeholders both in person and via phone/email.
9. To signpost businesses on either sector specific issues or general business issues and support their journey – easing the navigation of the business support landscape.
10. To ensure all activity is accurately recorded on internal CRM system (Tractivity) with all relevant data completed in a timely manner.
11. To support preparation and development of high-quality WGH reports.
12. To support the preparation of quarterly locality reports for district partners, detailing key business visits and summary of activity.
13. To identify and provide businesses for case-studies on a regular basis.
14. To maintain key stakeholder relationships with local, regional and national stakeholders including, DBT, Local Authorities, Universities, Innovate UK, locally-funded business support programmes and various other intermediary organisations.
15. To continually monitor and review the target market and to identify new scale-up businesses for future engagement.
16. To co-ordinate and work in co-operation with the wider LEP team.
17. To carry out any other duties required by your line manager or the business to achieve organisational objectives.
Ideal candidate:
1. Educated to NVQ Level 3 or equivalent experience of providing high quality administrative or business support services.
2. Excellent communication and interpersonal skills.
3. Excellent relationship management and customer satisfaction skills.
4. Results driven with an ability to overachieve targets, work under pressure and to tight deadlines.
5. General knowledge / understanding of business support landscape.
6. Project support / management experience.
7. Ability to manage a range of different tasks with proven time management skills and flexibility regarding working hours.
8. Able to work effectively as part of a team, including the ability to positively contribute to others.
9. Proficient in the use of Microsoft Office systems.
Benefits:
We offer an excellent benefits package including: 29 days holiday plus Bank Holidays (increasing with length of service), pension scheme, private healthcare, gym discounts, access to GP 24/7, EAP and access to retail discounts. We offer a wide variety of training, team events and a range of work life balance policies.
Herefordshire & Worcestershire Chamber of Commerce is an equal opportunities employer.
Closing date: Friday 8th December
Interviews are expected to take place on 19th December 2023
Job Types: Full-time, Part time, Fixed Term Contract (31 March 2025)
Salary: £22,500.00 per year
Benefits: Company events, Company pension, Sick pay, Wellness programme
Schedule: Monday to Friday
Work Location: In person
What is it like to work for the Chamber?
Take a look at the case studies below from current staff at the Chamber and their progression throughout the company.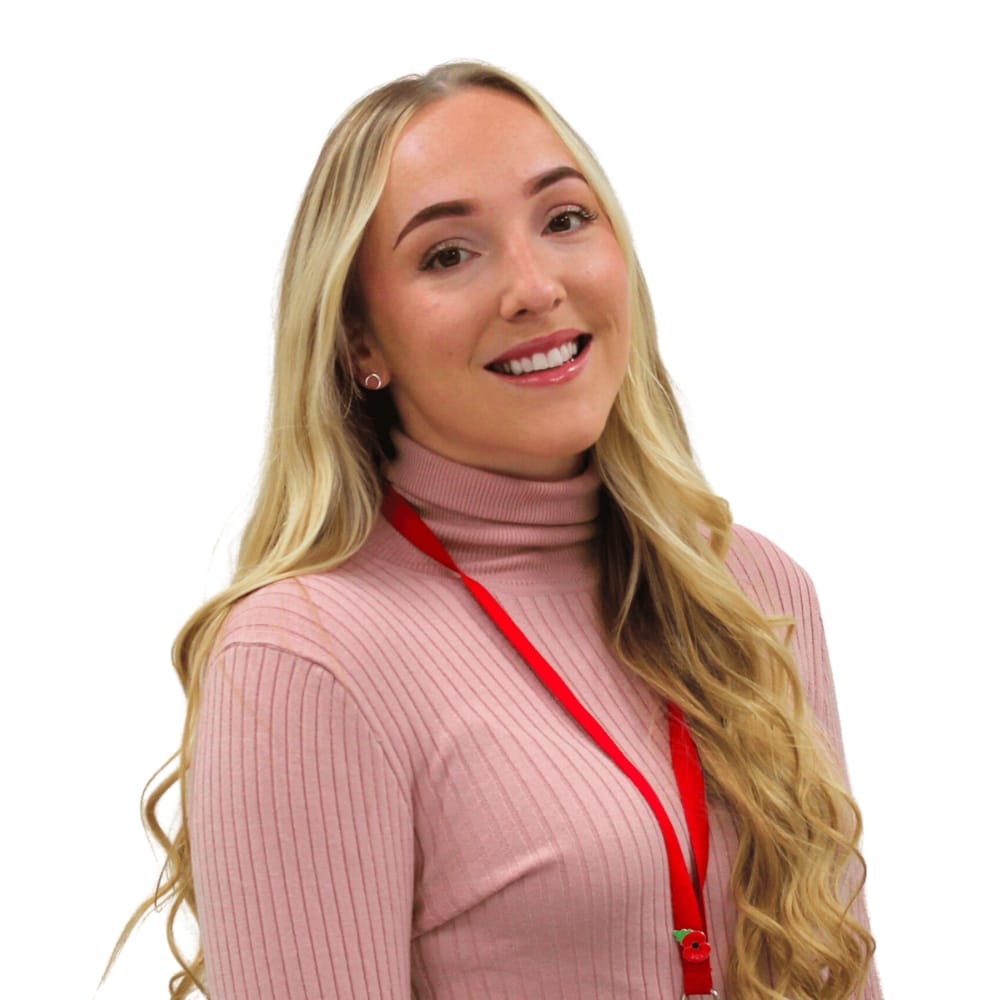 Olivia Williams | Events & Training Manager
"The Chamber have always supported me and I really enjoy my work life balance"
Read more from Olivia
My journey at the Chamber started in 2011 when I was 18 years old, enthusiastic and eager to get started on the career ladder, I was excited to join the Herefordshire and Worcestershire Chamber of Commerce as the Events and Training Assistant. I have now been with the Chamber for 12 years and absolutely love my role as the Events and Training Manager which I accepted in 2016.
During my journey at the Chamber I have been given an abundance of opportunities to develop and grow, professionally and personally. I've received plenty of training and support from the organisation which I have found invaluable for my development and I was selected to join the Rising Stars programme which gave me even further opportunities to learn, expand my knowledge and better my department and the business. I am extremely proud of our department, not only for continuously expanding and developing our events and training courses, but for the teams innovative ideas and desire to help Chamber Members.
I believe strongly in the Chambers vision to support local businesses, and feel grateful for the benefits we as employees receive, including a generous amount of annual leave, CSR day, Westfield Health, incentives, and so many fun activities. The Chamber Team are hardworking, passionate, caring and a joy to work with.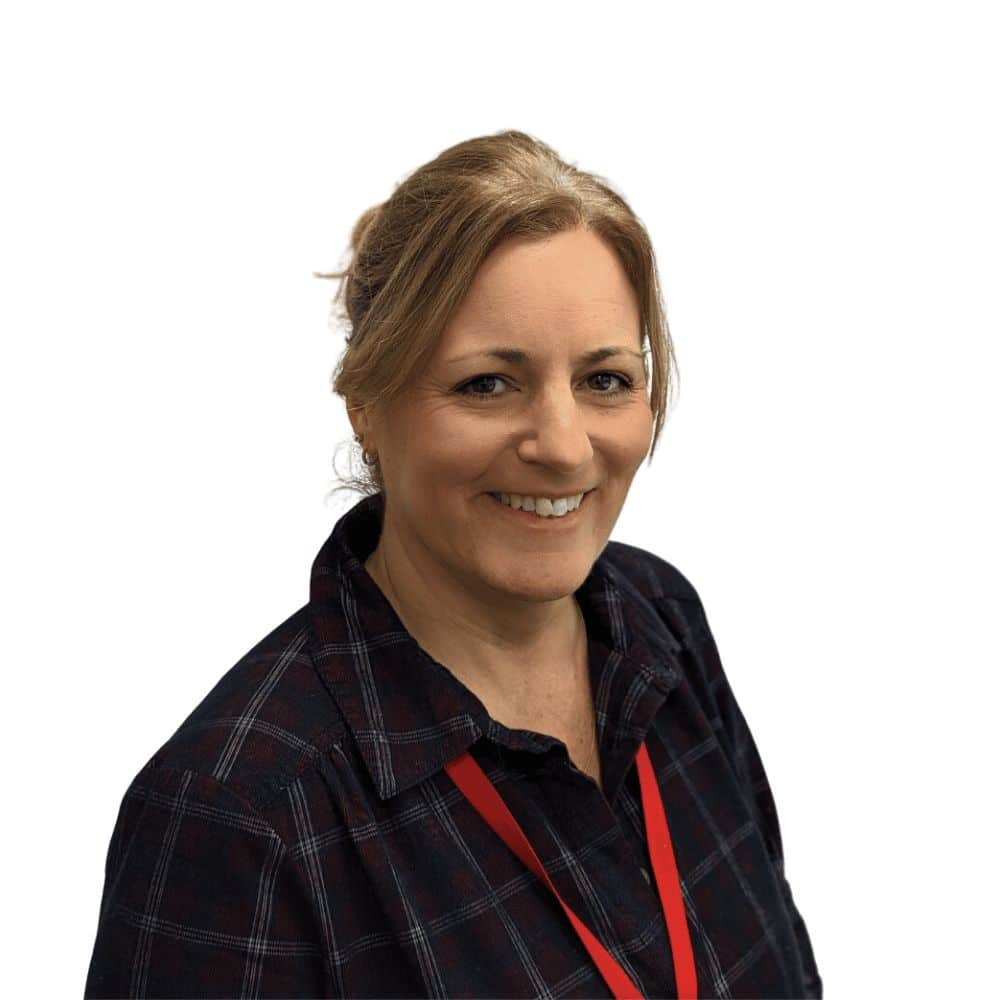 Tanya Cunningham | Director of Finance & Corporate Services
"The Chamber has supported me in both my personal and career growth"
Read more from Tanya
I am in my 15th year at The Chamber where I joined as Finance Manager and have progressed to where I am today as Director of Finance & Corporate Services. The Chamber has not only supported me in both my personal and career growth, enabling me to learn new skills and take on different responsibilities, it has also enabled me to develop as my family grew and my children became more dependant.
We are an engaging, fun, family friendly and supportive environment full of likeminded colleagues who are proud and committed to supporting our local businesses.
Yasmin Bent | Senior Events Co-ordinator
"I am so thankful for the opportunities that I've received since working at the Chamber"
Read more from Yasmin
After a year at Sixth Form College I knew University wasn't the right career path for me therefore, I applied for an apprenticeship role at the Herefordshire & Worcestershire Chamber of Commerce in July 2013. I was successful in my application and started the role as Business Engagement & Events Assistant.
I split my time between events, training & membership, my varied role included booking delegates training courses and events, administration support, organised training courses at our premises and preparing for all events. The Chamber secured a tender to run the Worcestershire Christmas Fayre for 2 years; this was a really exciting time as it was a completely new project for the whole team to get involved with, part of my role was to organise all 300 coaches into the city centre.
After completing my level 2 apprenticeship I was fortunate to be offered a permanent position working alongside the Events & Training Team. I began to take on bigger projects and more responsibility; It was at this point I started to have a real passion for planning and organising events. Within the same year I had been promoted to Events Co-ordinator, in this role I help deliver a wide range of commercial business events including large business exhibitions, conferences, awards ceremonies, networking events and sector specific forums as well as visiting new venues & marketing all of our events.
I am so thankful for the opportunities that I've received since working at the Chamber; I have been able to attend over 20 training courses to develop my skills such as Customer Care, Advanced Excel, Effective Use of Social Media & Telephone Techniques. I joined the GDPR working group last year to ensure the Chamber is fully compliant with the new regulations.
I am continuously progressing in my role, last year we launched our new events programme in whereby Chamber members receive free & experiential networking events such as Chocolate Tasting, Meeting & Feeding the Rhinos, BBQ's and Horse Racing days. As Events Co-ordinator I've have the pleasure of organising the majority of our 150 networking events as well as our showcase Annual Business Awards and largest Business Expo's in the two counties.
Last year my two colleagues and I were offered the chance to run a networking group for young professionals to help bridge the skills gap. I am currently on the Rising Star Programme whereby I sat down with our HR Director to create a personal development plan over the next year that will further my skills and experiences.
I'm extremely grateful for the experiences I've had at the Chamber so far, I have really developed my skills set and with the help of my mentoring sessions now have an understanding of what I need to do to progress in my career.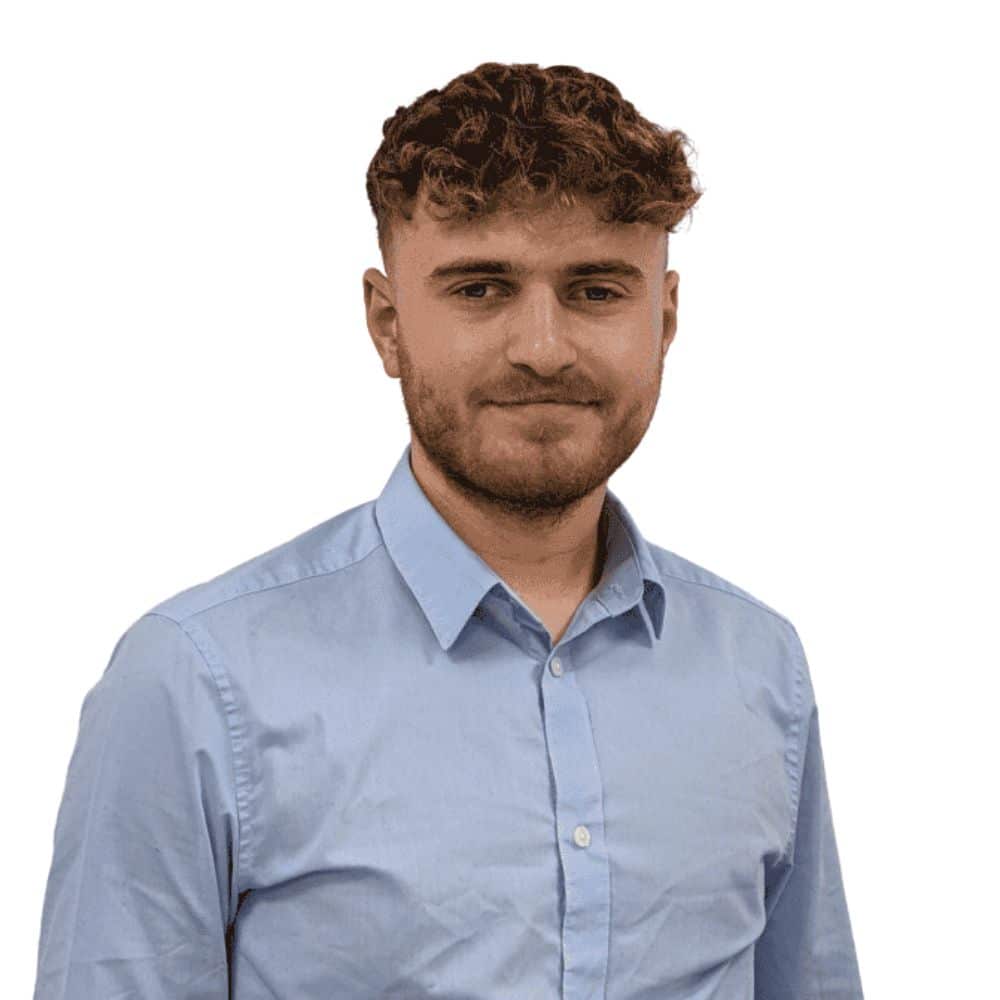 Sam Merrett | Policy Executive
"I couldn't have asked for a better place to start my career and I look forward to what my future holds at the Chamber!"
Read more from Sam
I joined the Chamber as Policy Executive after leaving University. As my first graduate role I was unsure how I would adapt from education to a workplace however I found the transition very smooth thanks to the fantastic team at the Chamber. I settled in very quickly and have learnt so much in a short period of time.
My role as Policy Executive involves representing our Members to local and national government through our connections with our local MPs and the British Chambers of Commerce in London. Our Quarterly Economic Survey is a great indicator for representing businesses, we run the survey 4 times a year and compile the data into a report. I have thoroughly enjoyed collecting the data and producing the report. I have also recently produced our Business Manifesto for the upcoming year that was released at our Annual Economic Conference. Our Manifesto is a key document for the Chamber, and we work to deliver the key priorities that are set out in the Manifesto over the year. These priorities are identified by the numerous businesses that have answered various surveys in the year prior.
I have also been able to attend training courses such as different levels of Microsoft Excel and Sales Training to enhance my development. I am currently on the Rising Stars Programme whereby I created an Individual Development Plan to work towards over the next year that will further my skills and experiences.
I couldn't have asked for a better place to start my career and I look forward to what my future holds at the Chamber!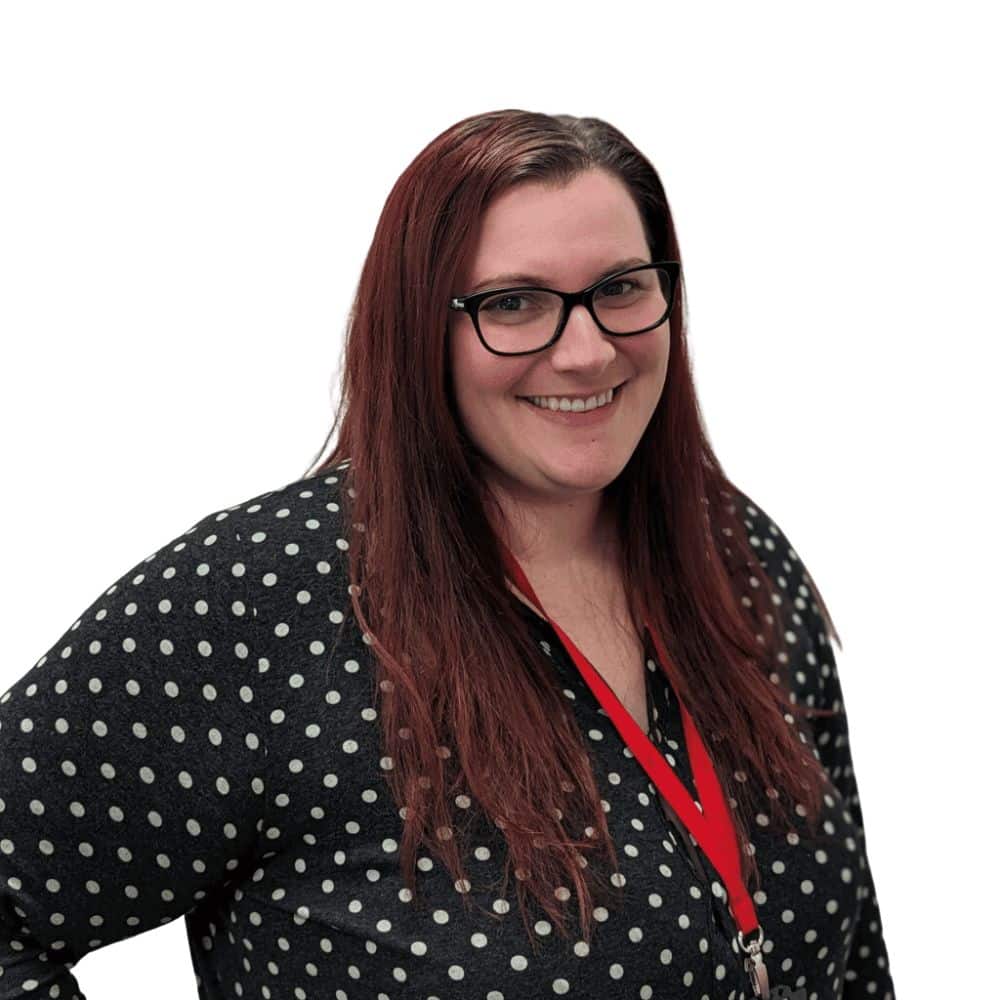 Kayla Ball | International Trade Advisor
"Working at the Herefordshire & Worcestershire Chamber of Commerce is great because you can see your actions making a difference instantly "
Read more from Kayla
No 2 days at the chamber are the same, especially in my role as International Trade Advisor.
Laws and rules are ever changing and the requirements that our customers have can vary from hour to hour, so I am never bored.
I learn new things every single day and use that knowledge to help the businesses that we work with in an abundance of ways.
Working at the Herefordshire & Worcestershire Chamber of Commerce is great because you can see your actions making a difference instantly.
Whether it be an export document, an import customs declaration or issuing general advice to businesses on how best to ship their goods in and out of the UK you can be assured that we always do our best to help but have fun doing it and are approachable at all times. I have built some great relationships with both our members and non members during my time here already.
Alongside making a different to customers the chamber has made a huge difference to my life too. I enjoy working with both my team and the wider chamber team on a daily basis.
The chamber has afforded me opportunities relating to my continued professional development which I would struggle to obtain elsewhere. I am currently part of the rising stars program and this will be another string to my bow once completed. If you are willing to do your best then the chamber will give you back just as much if not more. Definitely the best place I have ever worked and I hope to be here for a long time to come.
I joined the chamber during a time of great change, just post Brexit. This was a very busy time for International Trade and allowed me to build some good relationships with training providers, customers and the department for international trade. Now we have left the EU the world of international trade is more complicated, businesses often need our support and guidance. Having worked in various different sectors through my working life, I can honestly say this one if the fastest moving and the most involved. I would highly recommend this area of interest to anyone unsure about what career move to make next, you will never have a dull day!. The chamber are such a supportive and fun team that even though my role requires a lot of concentration and paperwork you can still find me having a little giggle with the team in the office or a customer on the telephone when the time allows.
Robert Elliot | Director of Business Development and Engagement
"Multiple roles, no two days the same, great customer care, even better employee relationships."
Read more from Robert
I joined the Chamber over two years ago.  I have never been happier in, or prouder of a business I have worked for.
Members interests are at the core of everything we do, but the level of care and flexibility afforded to the team is second to none.  People join the chamber for different reasons, I believe many are unaware of everything the chamber can do for them.
The same could be said for working here.  Multiple roles, no two days the same, great customer care, even better employee relationships.
Recruitment, Selection & Assessment Policy
Recruitment Privacy Policy
Looking after our employees
The Chamber works collaboratively with a number of stakeholders to raise awareness of, and support strategies that drive employee wellbeing.
Many of these are helpful initiatives and some are legal requirements. Click on the drop-downs below to find out more and, if you're a business, find out how you can get involved.
IOSH Managing Occupational Health and Wellbeing
We have recently been awarded our licence to deliver this accredited course on behalf of the Institute of Occupational Safety and Health, alongside Working Safely and Managing Safely.
This course focuses on improving health and wellbeing awareness across the organisation and provides practical advice and tools for managers to help create a healthy and productive place of work. Further information may be found here.
Working For Carers
As a Working for Carers member, we understand the challenges faced by working carers (currently estimated to be 1 in 8 workers). 
Membership of the scheme allows access to valuable resources and reinforces our approach to looking after employees who may have caring responsibilities. For further information on the scheme click here.
Armed Forces Employers Recognition Scheme – gold accreditation
We actively support cadets, reservists and veterans through operating HR policies,  demonstrating that we acknowledge and understand that those who serve or have served in the Armed Forces, and their families, should be treated with farness and respect.
Wellbeing Champions
We firmly believe in supporting our employees with their physical and mental health.  To support our wellbeing strategy, we have a team of wellbeing champions working together to ensure that the organisation provides regular opportunities to talk about mental health.