Chamber Business Expo
In association with Hewett Recruitment
Chamber Business Expo
Date: Thursday 7 March 2019
Time: 9:30am-2:30pm
Venue: Three Counties Showground, Malvern WR13 6NW
FREE to attend, FREE Tea & Coffee, FREE Parking, FREE Wifi, FREE Seminars
Tweet us @HW_Chamber #hwexpo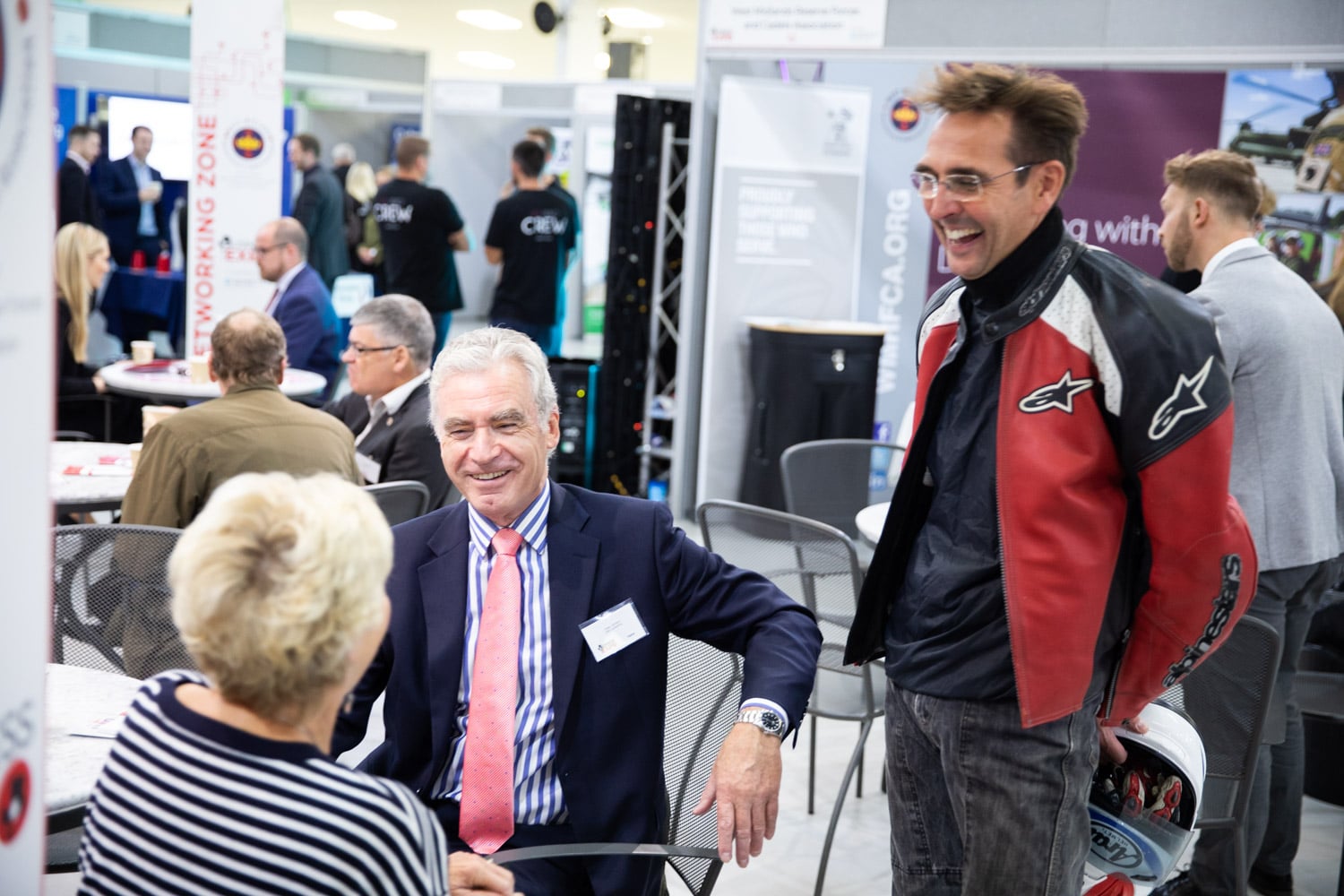 The Business Expo is a great chance to:
Network with business professionals
Increase your product and service profile
Make new business contacts
Visiting the Business Expo
With over 120+ exhibitors from lots of business sectors, a dedicated Network Zone sponsored by Haines Watts, with free tea and coffee kindly supplied by Watercooler World – don't miss the chance to raise your profile with others in the Herefordshire & Worcestershire business community. This is the go-to event for anyone starting or growing a business as well as for business professionals looking to improve skills and develop key relationships through networking.
What's it like to attend our Expo?
Exhibiting at the Business Expo
The Chamber Business Expo returns on Thursday 7 March for the 9th year, with over 800+ delegates, and 120+ exhibitors, this is the largest business expo in the two counties.
95% of Exhibitors met new contacts on the day & 84% of them expect to do business with those contacts in the near future, with an expected sales range between £500-£20,000
What's it like to exhibit at our Expo?
March 2019
Pre-register your attendance
Exhibitor Feedback
"A great day of networking, we established new contacts with potential clients and suppliers alike, some great  opportunities for future business were discussed" – Abraxas Catering Equipment Ltd
March 2019
Download a booking form
Admission:
Tickets are issued and visitors admitted on the understanding that no canvassing is allowed by non-exhibitors. Visitors suspected of canvassing in contravention of this rule will be asked to leave. This policy is in place to support the exhibitors that have supported this event by purchasing a stand and making the event possible.
We offer discounted events to our members
Become a member today
starting from £20 / month
Or Contact our Membership Team
goodbusiness@hwchamber.co.uk 01905 673611