West Midlands Virtual Business Expo
22-26 March 2021
Discover the best of the region's business community at this spring's virtual expo.
This Spring, the power of the Chamber network is bringing something special to the West Midlands and the wider business community.


Our first, jointly produced, Business Expo is set to present a week-long virtual experience enabling companies and organisations to meet new customers, prospective partners and suppliers from many sectors and discover new opportunities. We hope that you will be able to join us at what is set to the first major businesses event of 2021 and a first from the region's leading business support organisations.
Your stand will be open for visitors all week and you can present information for them to view, highlighting your products and services. The stand will be visible and accessible throughout the event with the option to have your team available to contact throughout or at key times to suit you.
Standard – £99 + VAT Members / £149+VAT Non-members
Deluxe – £179+VAT Members / £269+VAT Non-members
Benefits of Virtual Exhibiting:
Available 24/7 across 5 days (22nd March – 26th March)
Provides genuine visitor experience
A global audience of current and prospective customers
Promoted extensively by five of the region's leading business support organisations
Allow visitors to contact you via email, request more information
Show your corporate video to visitors who want to learn about the company
Connect with businesses that wouldn't necessarily attend a nonvirtual expo from other areas
Value for money compared to physical expos requiring time and travel
Complement's flexible working days
For more information or enquiries, email events@hwchamber.co.uk
Build your stand and greet your visitors:
Promote your products and services
Choose your stand colours
Collect business cards and visitor information
Customise key information about your business
Display sales brochures and marketing material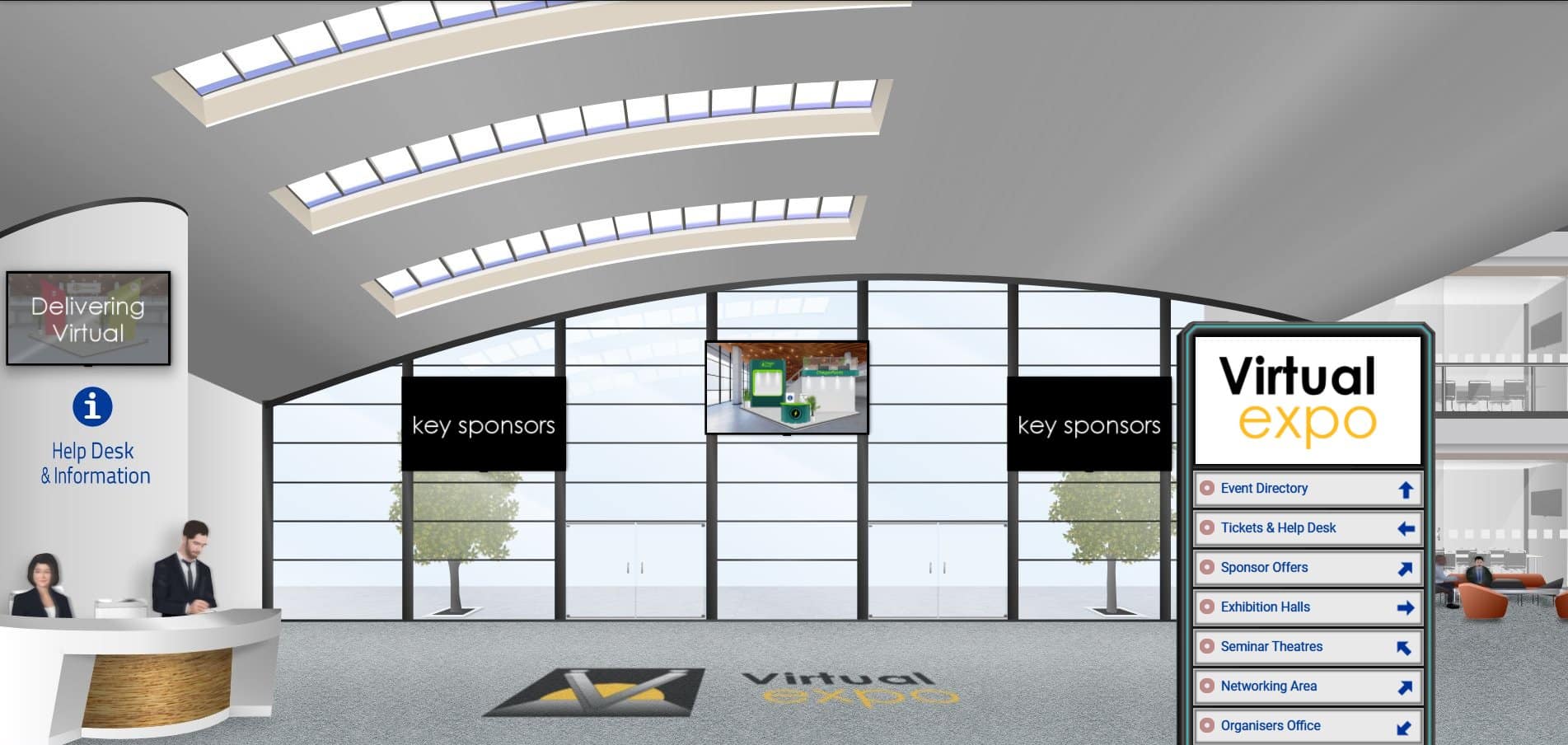 Learn More About The Region:
Throughout the week, each Chamber will be hosted a day which will allow the expo's visitors and exhibitors to discover more about their area of the West Midlands.
Monday 22 March – Black Country
Tuesday 23 March – Shropshire
Wednesday 24 March – Hereford & Worcester
Thursday 25 March – Coventry & Warwickshire
Friday 26 March – Staffordshire
Each day will also include the presentation of webinars on key topics
and themes mattering to businesses today including the end of Furlough,
the UK & EU Trade and Co-operation Agreement, HR, Wellbeing.
Would you like to find out more about membership?
 Please contact the Membership team
Alternatively call us to meet one of our Business Engagement Executives to discuss your requirements further.