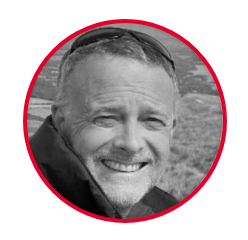 On 26 March, a new Chair of the Chamber of Commerce Herefordshire Area Council was appointed. Mark Smith, Relationship Director at Lloyds Bank, took up the post securing him a position onto the Chamber's Board of Directors. Mark will also be next in line for the role of the President of the Chamber, in September 2022, following in the footsteps of current President, Ben Mannion of Hewett Recruitment.
The Chamber works closely with businesses across all sizes and sectors to ensure that business views are represented to key local and national decision makers. To ensure every sector is represented the Chamber hosts two Area Councils, one in Worcestershire and one in Herefordshire.
The Councils meet throughout the course of the year, and are comprised of fifteen specialists from across the region who provide feedback about their respective industries. This important evaluation is then used to formulate Chamber policy on the most important economic issues facing the region's businesses.
Mark takes up his new position as Chair of the Herefordshire Area Council following Alison Holmes, Owner and Director of Peritia Ltd. The Chamber welcomes Mark to the role after serving as board member on the Council for many years, and also wish Alison the best of luck in her continued business.
Sharon Smith, Chief Executive at the Chamber, said:
"I'm delighted to welcome Mark Smith as Chair of the Herefordshire Area Council and look forward to working more closely with him. Mark has been a huge supporter of the Chamber over many years and his guidance and insight has been extremely valuable. I'm looking forward to working on new projects together, alongside our continued work with the whole Area Council who represent our members from so many sectors."

"I would also like to take this opportunity to thank Alison for all of her previous hard work as Chair of the Herefordshire Area Council, Alison has been an integral part in the Chamber's key policy decisions and support for businesses across Herefordshire."
To find out how to get in touch with your representatives to share concerns, trends and opportunities from your sector, please visit: hwchamber.co.uk/about-us/your-sector-representatives