Who's Exhibiting at the Chamber Business Expo?
In association with Hewett Recruitment
The exhibition, one of the Chamber's most popular, is a great opportunity for businesses to network and gain crucial business contacts, as well as promote their company and raise their profile within the community.
We are expecting over 900+ visitors to the event with over 120 exhibitors from many different business sectors, don't miss the chance to meet new suppliers, generate sales and increase awareness of the products and services that you offer.
Exhibitors - October 2019:
1st Call 24-7 Limited 
3WH
Ad:Vantage Digital 
Adder Bookkeeping Limited
Alison Holmes – The Networking Coach 
AMROS 
Areca Design
AXA PP Healthcare
Ballards LLP
Bewdley Brewery Ltd
Bishop Fleming
borwell
British Business Bank
Brookes Catering
Celtic Marches Ltd
Chamber Training 
City Sign and Display limited
Cleftbridge 
Control & Identeco
Cyber Tech Digital
D&K Europe Ltd
Defra Brexit Business Readiness
Department for International Trade
DRPG
EBC Group
Enviromontel Training and Rescue
Fairfield Labels Limited 
Field to Fork 
Four Squared Recruitment
Foxtrot International Vetting Limited
Frontline Cleaning
Glass Full (Coaching & Wellbeing) 
H+W Prince's Trust Development Committee
Haines Watts
Hay Festival of Literature and the Arts
Herefordshire & Ludlow College
Herefordshire & Worcestershire Chamber of Commerce
Herefordshire & Worcestershire Group Training 
Hewett Recruitment 
HR Champions
Hussingtree Gin
Lead Forensics
Lesk Engineers Ltd
Longlands 
Malvern Executive Travel
Marches Growth Hub
MCL – Part of the Kyocera Group
Mercian Events 
mfg Solicitors 
Midlands Air Ambulance
Milford Research and Consultancy Limited 
moneycorp (Chamber FX) 
Motorline Toyota
Mushroom 
NatWest
New College Worcester
NMiTE
Orchard Healthcare (WCHA) 
Ormerod Rutter Chartered Accountants
Paisley Flour 
Parallel Lines
Phone Worcs
Place Partnership Ltd
Quarant 1 International Ltd
Quest 
Red- Penguin & Click2Comply
Renault Car
Richard Weaver Photography
Shooting Reels
Sight Concern 
SJL Insurance Services
SN Financial Services Limited
SSG Training and Consultancy
St Richards Hospice
Startin Renault
Statcom
Steve Adams Training
Sue Gilmour Chocolate
Sues Kitchen
Sutcliffe & Co Insurance Brokers
The Development Manager 
The Granary Hotel & Restaurant
The Kiln and F8 
The Office Canteen/glal.uk
The Succession Planning Company 
Time to Change Champions 
TLP Recruitment
Truckle Cheese
Turl & Co Ltd
TYRO Events Young Professionals Network
University of Wolverhampton
Utility Helpline
Visit Worcestershire
WAKSTER
WaterCooler World 
WCG Worcestershire 
Westfield Health
Wilces Cider
Worcester Bosch
Worcester Business School, University of Worcester
Worcester Warriors
Worcestershire Business Central 
Worcestershire County Council (Economic Development)
Worcestershire County Cricket Club
Worcestershire Health and Care Trust
Worcestershire Independent Networking (WIN)
Worcestershire LEP
Worcestershire Regulatory Services
Workforce 
Wyvern Business Systems
Youthcomm/Sunshine Radio 
Exhibitors - March 2019:
Abraxas Catering Equipment Ltd
ACAS West Midlands
Active-Sit-Stand Ltd
Ad:Vantage Digital
Adder Bookkeeping Ltd
AMROS Golf
Areca Design
AXA PPP Healthcare
Ballards LLP
Beaufort Financial Planning (Three Counties) Ltd
Bewdley Brewery
Bishop Fleming
BNI Worcestershire
Borwell
Brookes Catering
Business Doctors
Calendar Lady Promotions Ltd
Celtic Marches
Coface
Chamber Training
Cyber Tech Digital Ltd
Department of International Trade
Droitwich Salt
DT Studios
EBC Group
EFC Performance Ltd
Emily's Jams & Pickles
Environmental Management Solutions
Euler Hermes
F8 Creates
Fairfield Labels Ltd
Four Squared Recruitment
Fusion – Building Better Opportunities
GlassFull
Haines Watts
Hall Holdings Ltd
Hazelton Mountford Ltd
Hereford InfoSec
Herefordshire & Ludlow College
Herefordshire & Worcestershire Group Training Association
Herefordshire and Worcestershire Chamber of Commerce
Hewett Recruitment
HR Champions
Hussingtree Gin
ICEBLUE DIGITAL
identeco & Controlaccount Plc
Indra Renewable Technologies Ltd.
Inspiring Growth Journey to Success
Inspiring Growth Journey to Success
Insuraclean
Keepmoat Homes
Kelsmor Dairy
Lesk Engineers
Lighting and Living/The Office Canteen
Lloyds
LMPQ
Localiq
MCL
Mercian Events
mfg Solicitors
Midlands Air Ambulance Charity
Miquill Catering
moneycorp (Chamber FX)
NMiTE
One Creative Environments Ltd
One Stop Business Finance Limited
Ormerod Rutter Accountants
Paisley Flour
PhoneWorcs Ltd
Place Partnership
Quantum R&D Tax Ltd
Quest
Red-Penguin
RentaDefib
Richard Weaver Photography
Ross on Wye Cider& Perry Co.
RotaHub
Rude Wines
SB Print
Schaeffler UK Ltd
SFS Protect Ltd
Sight Concern
Signs & Labels Hereford Ltd
SJL Insurance Services
SmartPA Dionne Rendle
SN Business Solutions Limited/ELB Solutions Limited
SN Financial Services
SSG Training and Consultancy
Strong & Herd
Statcom Ltd
Sutcliffe & Co Insurance Brokers
The Children's Family Trust
The Development Manager (TDM)
The H&W Prince's Trust Development Committee
The Truckle Cheese Company
Time 4 Change
TYRO Events in association with H&W Chamber of Commerce
Umbrella Training and Development Ltd
University of Wolverhampton
Utility Helpline
V8Media
Visit Worcestershire
Water Cooler World
WCG Worcestershire
Wildgoose Rural Training
WIN (Worcestershire Independent Networking)
Worcester Racecourse
Worcester Warriors
Worcestershire Ambassadors
Worcestershire Business Central
Worcestershire County Council- Open for Business
Worcestershire County Council-Low Carbon Oppourtunities Programme
Worcestershire County Cricket Club
Worcestershire Works Well
Worcestershire Regulatory Services
Workforce
Wyvern Business Systems Ltd
Youthcomm Radio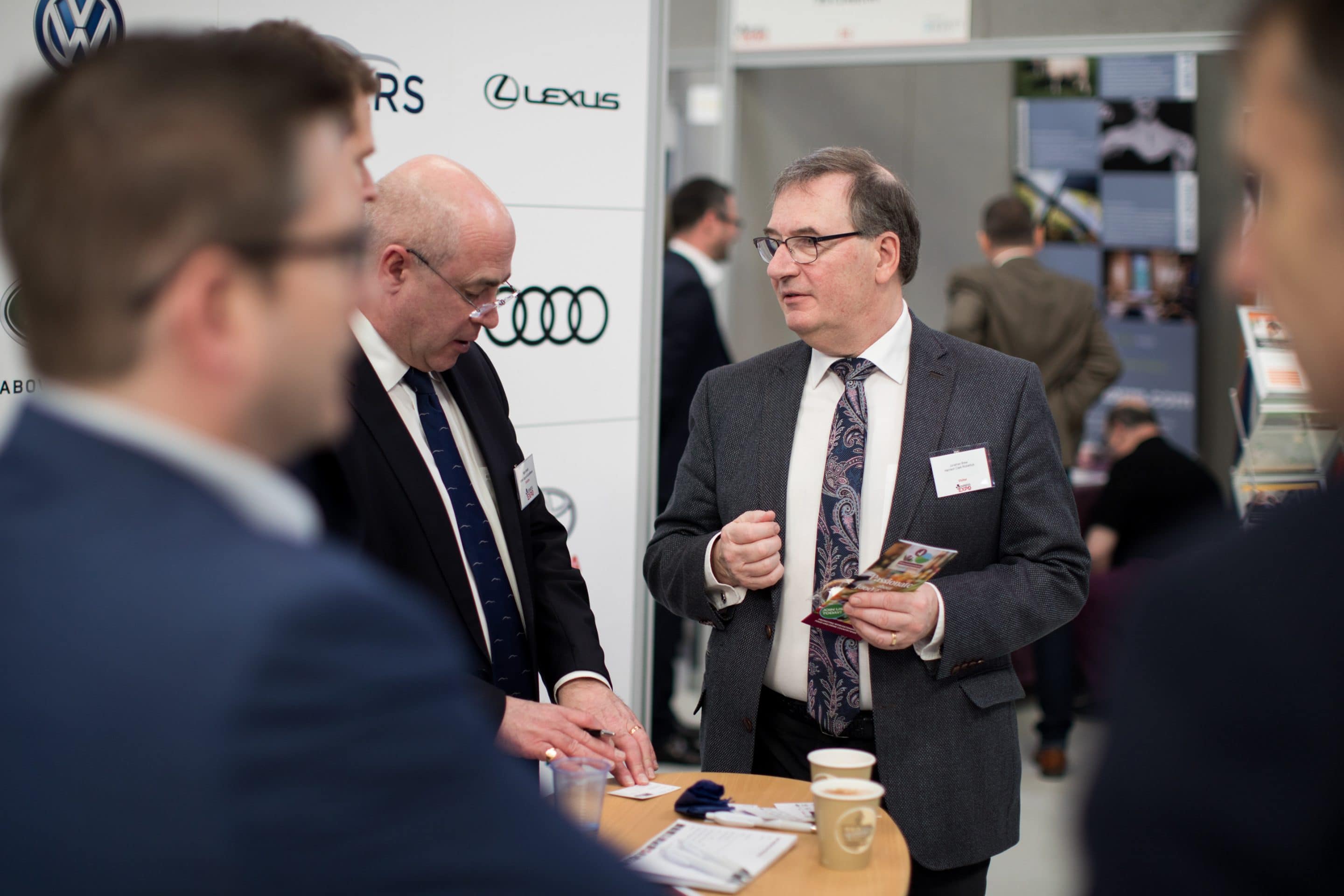 ADMISSION:
Tickets are issued and visitors admitted on the understanding that no canvassing is allowed by non-exhibitors. Visitors suspected of canvassing in contravention of this rule will be asked to leave. This policy is in place to support the exhibitors that have supported this event by purchasing a stand and making the event possible.
We offer discounted events to our members
Become a member today
starting from £20 / month
Or Contact our Membership Team
enquiries@hwchamber.co.uk 01905 673611