Chamber Business Expo
In association with Hewett Recruitment
Chamber Business Expo
Date: Thursday 7 March 2019
Time: 9:30am-2:30pm
Venue: Three Counties Showground, Malvern WR13 6NW
FREE to attend, FREE Tea & Coffee, FREE Parking, FREE Wifi, FREE Seminars
Tweet us @HW_Chamber #hwexpo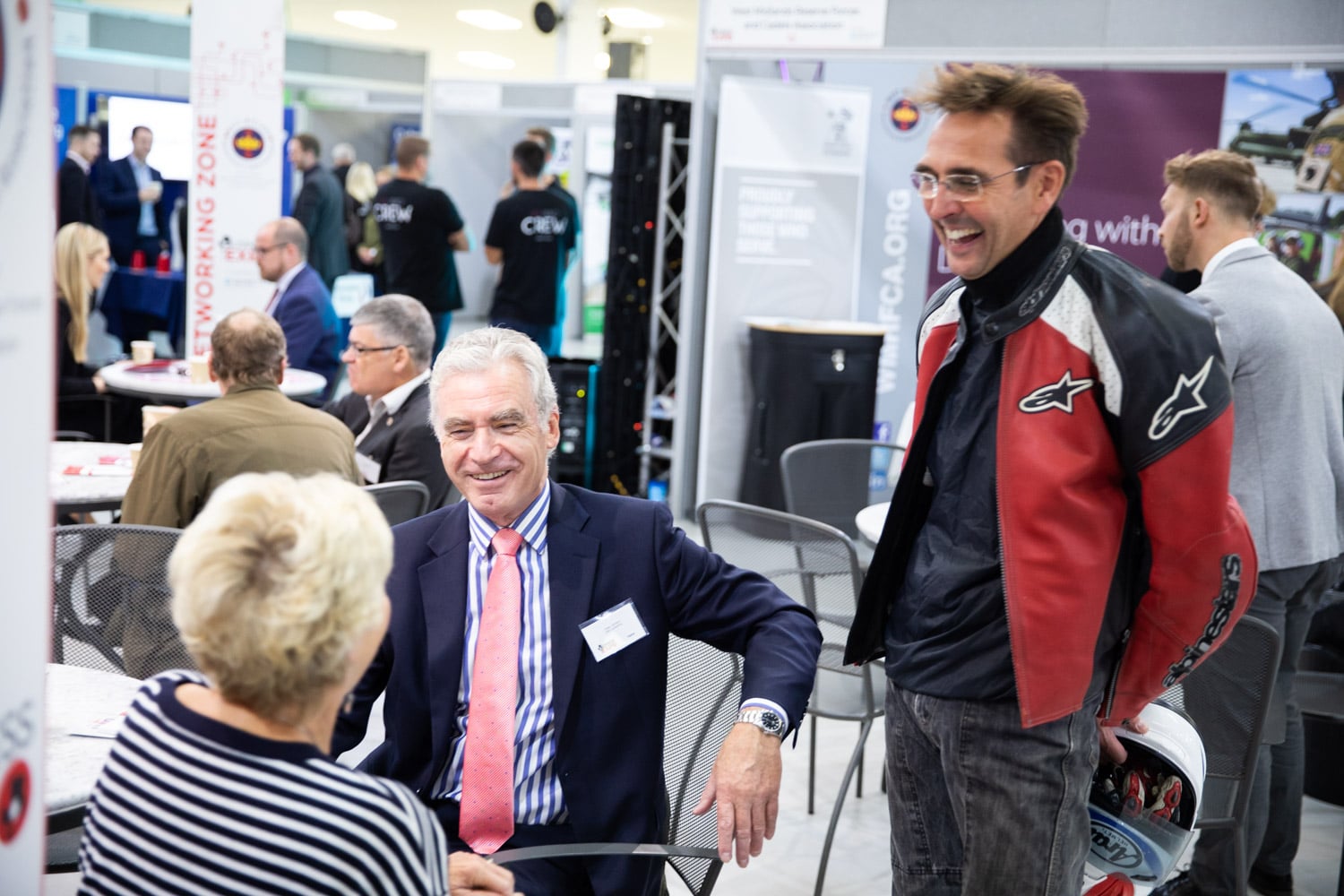 Visiting the Business Expo
With over 120+ exhibitors from lots of business sectors, a dedicated Network Zone sponsored by Haines Watts, with free tea and coffee kindly supplied by Watercooler World – don't miss the chance to raise your profile with others in the Herefordshire & Worcestershire business community. This is the go-to event for anyone starting or growing a business as well as for business professionals looking to improve skills and develop key relationships through networking.
Exhibiting at the Business Expo
The Chamber Business Expo returns on Thursday 7 March for the 9th year, with over 800+ delegates, and 120+ exhibitors, this is the largest business expo in the two counties.
95% of Exhibitors met new contacts on the day & 84% of them expect to do business with those contacts in the near future, with an expected sales range between £500-£20,000
The Business Expo is a great chance to:
Network with business professionals
Increase your product and service profile
Make new business contacts
March 2019
Pre-register your attendance
Exhibitor Feedback
"A great day of networking, we established new contacts with potential clients and suppliers alike, some great  opportunities for future business were discussed" – Abraxas Catering Equipment Ltd
March 2019
Download a booking form
We had a great day catching up with existing customers and meeting some potential new ones. Everyone who came to see us seemed genuinely interested in having a conversation about working together and we look forward to building some new relationships as a result
Simon Hodgetts
The exhibition gives us the opportunity to showcase our business to decision makers within the Hereford and Worcestershire business circle and the team at the Herefordshire & Worcestershire Chamber of Commerce make the process simple and enjoyable.
Steve Wilson & Craig Jones
Fisher German have been exhibitors at the Expo for many years, we really enjoyed the experience and felt that our aim to increase brand awareness was successful.
Admission:
Tickets are issued and visitors admitted on the understanding that no canvassing is allowed by non-exhibitors. Visitors suspected of canvassing in contravention of this rule will be asked to leave. This policy is in place to support the exhibitors that have supported this event by purchasing a stand and making the event possible.
We offer discounted events to our members
Become a member today
starting from £20 / month
Or Contact our Membership Team
goodbusiness@hwchamber.co.uk 01905 673611