Our Board
The Chamber is a private, not for profit, membership organisation with a board made up of five people who determine the strategy and regularly review activity and progress.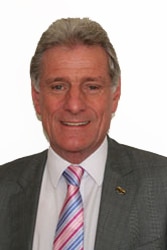 Jim McBride
Chairman
Jim has a wide range of experience across several industrial sectors in large and medium sized organisations both here in Herefordshire and Worcestershire and abroad. He thought that by joining the Board of the Chamber he could bring his experience to good use.
His particular passion is for our manufacturing businesses to get the recognition they deserve and help when needed. He says: "As a country we do not credit ourselves with being the 6/7th largest manufacturing country in the world. It is our best kept secret, that needs to change! Let's get to the positives rather than the negatives to drive UKplc forward".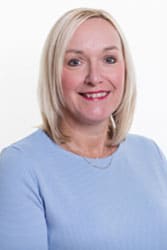 Sharon Smith
Chief Executive
Sharon has been Chief Executive of Herefordshire & Worcestershire Chamber of Commerce since 1 April 2017. Previously, she worked at the Chamber for 10 years and was appointed Deputy Chief Executive in 2014. Before this, Sharon spent 13 years working for Business Link in Herefordshire and seven years working for a Manufacturing company in Hereford. She also achieved an MBA from the University of Worcester in 2009.
Sharon is passionate about supporting local businesses and looks forward to building on the success of the Chamber and strengthening its partnership with businesses in Herefordshire and Worcestershire.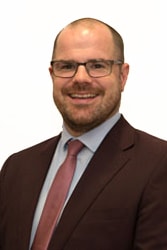 Ben Mannion
President
After graduating with a degree in Economics from the University of Cambridge, Ben started his recruitment career with a national agency in Birmingham before joining Hewett Recruitment in 2009. Becoming a Director in 2013, Ben's role sees him work closely with client's CEOs / MDs, HR Teams and Hiring Managers, designing bespoke recruitment solutions and SLAs to ensure compliance with legislation and delivery of KPIs.
Outside of his role with Hewett Recruitment, Ben is also Chair of the Worcestershire LEP's Connecting Schools & Business Board, as well as sitting on the main Employment & Skills Board, the Herefordshire & Worcestershire Prince's Trust Committee, the ReWyre Board and is also a Worcestershire Ambassador.
Chris Walklett
Chair of the Worcestershire Area Council and Vice President, Worcestershire
Creative and connected, Chris is a growth-orientated partner with an international focus, responsible for Bishop Fleming's West Midlands based tax team. His background includes roles in practice and in industry with multi-national organisations such as EasyJet. In addition to working with clients directly across a number of areas, Chris has worked with clients across a number of technology sectors, including several years working in Cambridge, is heavily involved with Malvern Hills Science Park in his role as Strategic Finance Director and is an Advisory board member and founder of Worcestershire's BetaDen Tech Incubator. He is also the Director of Worcestershire Local Enterprise Partnership, working with the rest of the board to successfully tender for the award of the UK Government's 5G test-bed, based at Malvern Hills Science Park.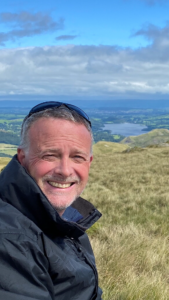 Mark Smith
Chair of the Herefordshire Area Council and Vice President, Herefordshire
Mark is an experienced banker and has worked for Lloyds Banking Group for 36 years, across a range of retail, commercial, risk, and operational management roles.  Currently, Relationship Director with primary responsibility for 60 SME clients, typically with annual sales of £10-£25M and/or debt requirements of c£2M+ within the Herefordshire & Worcestershire Area.
Become a Member
starting from £20 / month*
* for 1-5 employees
Or Contact our Membership Team
goodbusiness@hwchamber.co.uk 01905 673611