Chamber Business Manifesto 2019
Herefordshire & Worcestershire Chamber of Commerce will launch its Business Manifesto for 2019 on Friday 25 January 2019, which will outline the main policy objectives and campaigns for businesses in the two counties, at an exclusive launch event at Worcestershire County Cricket Club.
Building upon a turbulent twelve months, last year's manifesto focused on the following themes: Skills, Brexit, Infrastructure, Connectivity, Reducing the cost of doing business, and Cyber Crime.
Nationally firms have experienced a snap election, the triggering of Article 50 and a web of complex negotiations taking place. Locally, low unemployment and the skills shortage continues to challenge businesses, as does struggling infrastructure and temperamental connectivity.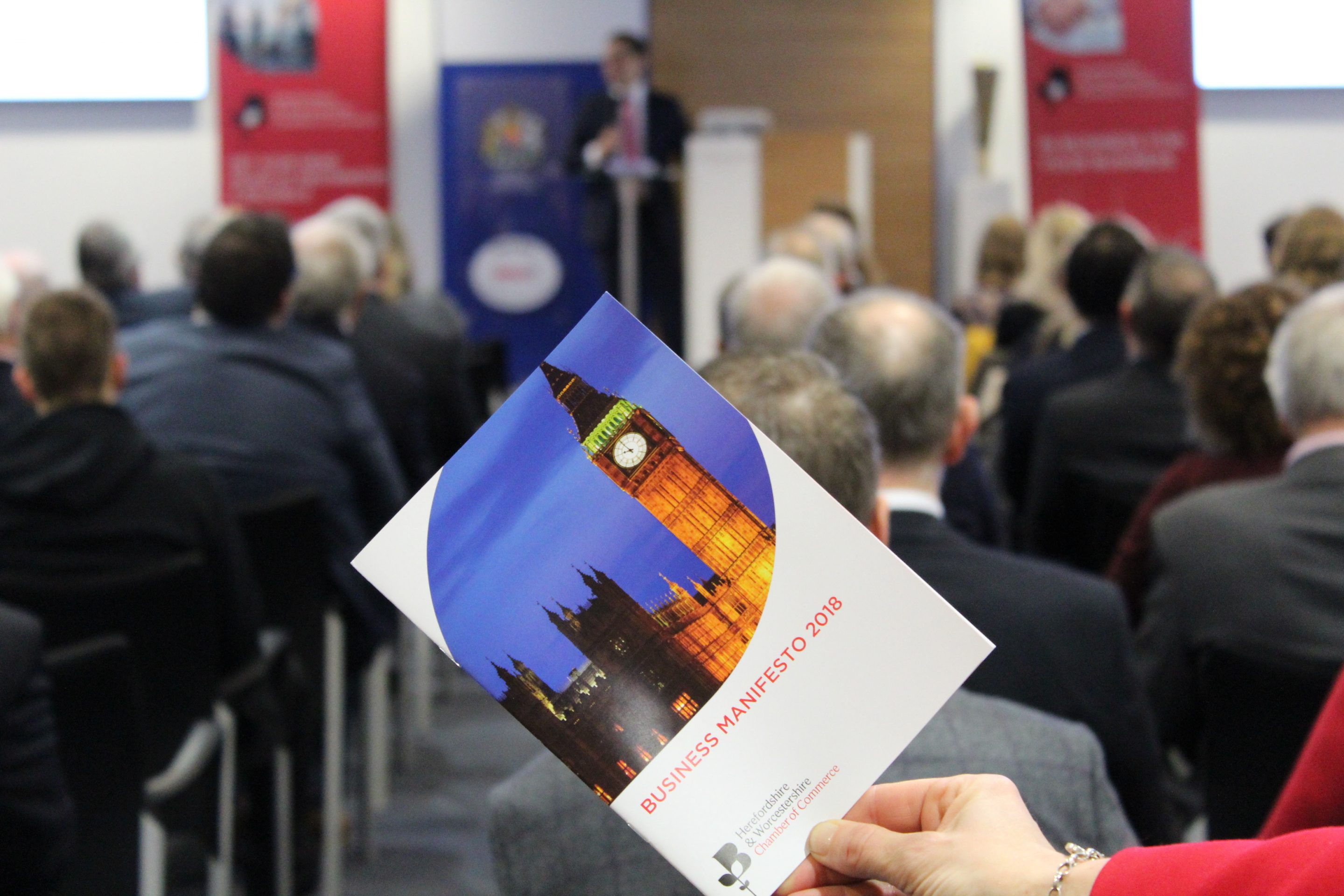 Download your copy
Of the Chamber Business Manifesto 2018 here
These priorities have been narrowed down following feedback from over 600 local businesses, including results from our Quarterly Economic Survey, Area council and the regular interaction the Chamber has with local firms every day.
The manifesto aims to tackle these issues head on and work towards solutions with the support of the business community. As the voice of business in the two counties, the Chamber will relate these concerns back to politicians and work to influence government, locally and nationally, on the key priorities needed to make Herefordshire and Worcestershire an even better place to do business.
Sign up to our Manifesto event
We offer free business support and advice
Become a member today
starting from £20 / month
Or Contact our Membership Team
goodbusiness@hwchamber.co.uk 01905 673611