Chamber Business Manifesto 2019
Herefordshire & Worcestershire Chamber of Commerce launched its Business Manifesto for 2019 on Friday 25 January 2019, outlining the main policy objectives and campaigns for businesses in the two counties, at an exclusive launch event at Worcestershire County Cricket Club.
Building upon a turbulent twelve months, this year's manifesto is focused on the following themes: Skills, Global Trade, Infrastructure, Connectivity, The Cost of Doing Business, and Supporting Businesses to Stay and Grow.

Nationally businesses have experienced unprecedented political disarray and uncertainty. Locally, low unemployment and the skills shortage continue to present challenges to businesses. 
The manifesto highlights these issues to raise awareness at Westminster to work towards solutions, to ensure that Herefordshire and Worcestershire remain a great place to do business.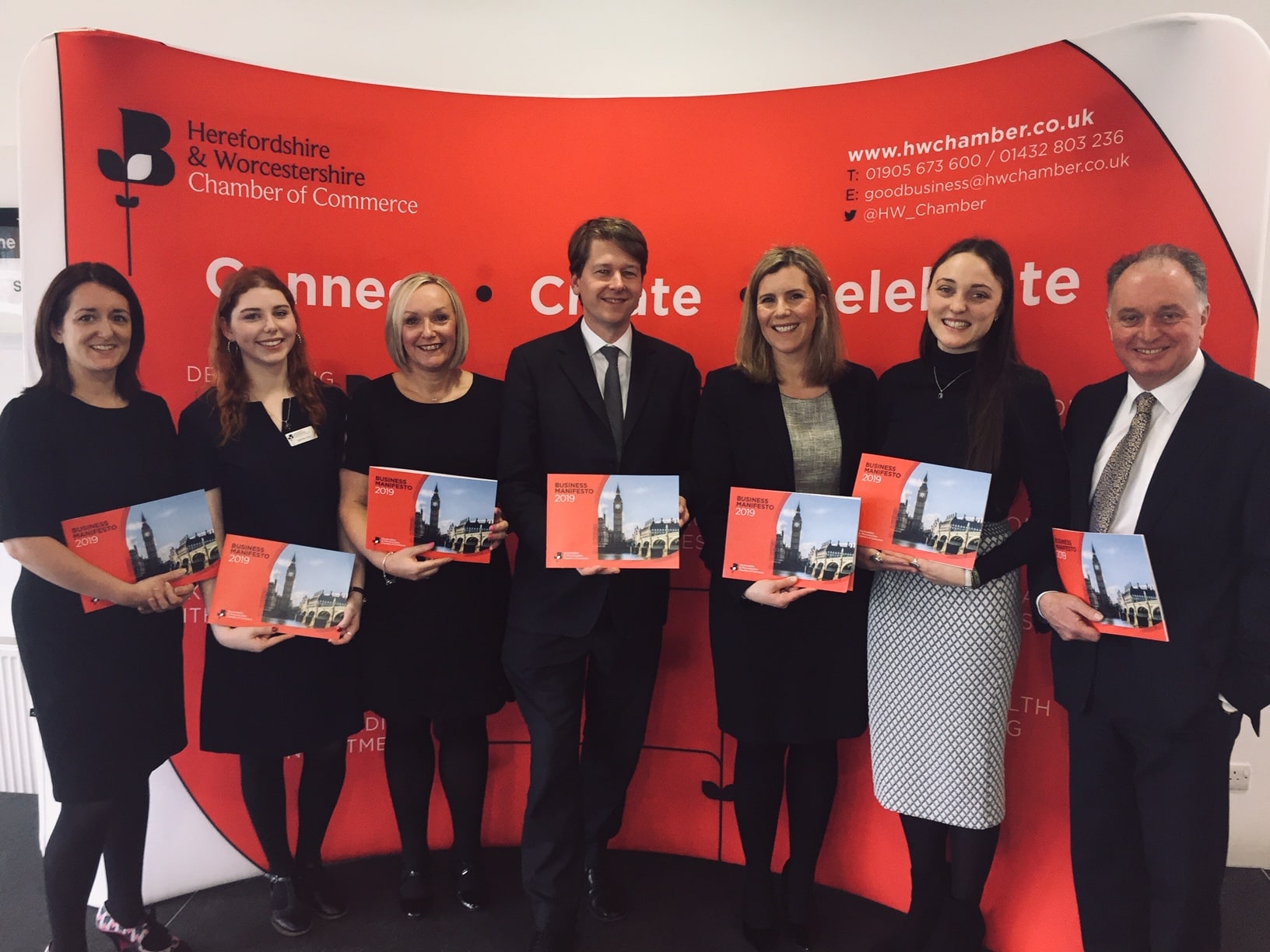 Download your copy
of the Chamber Business Manifesto 2019 here
These priorities have been narrowed down following our interactions with over 4000 businesses and as a result of feedback from over 600 businesses who took part in our Quarterly Economic Survey. 
The Business Manifesto aims to tackle these issues and to work towards solutions. As the voice of business in the two counties, the Chamber will relate these concerns to politicians and work to influence government, locally and nationally, on the key priorities needed to make Herefordshire and Worcestershire an even better place to do business.
We offer free business support and advice
Become a member today
starting from £20 / month
Or Contact our Membership Team
goodbusiness@hwchamber.co.uk 01905 673611